Nancy Allison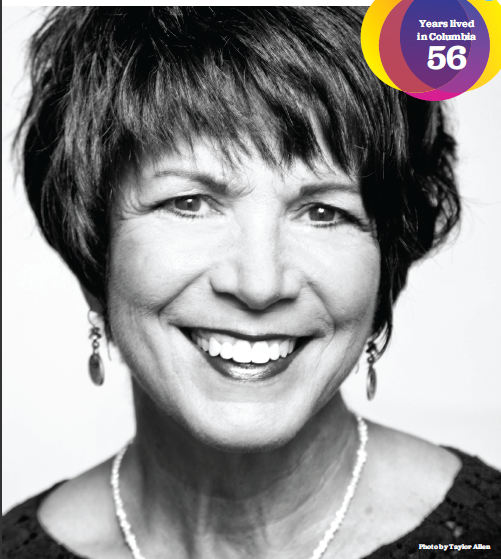 Insurance agent, Shelter Insurance
Age: 56
Original hometown: Columbia
Education: Columbia Hickman and Stephens College
Community involvement: Altrusa International of Columbia, King's Daughters Silver Circle, Columbia Chamber of Commerce, American Heart and Stroke Association, Referral Leaders International, Women's Network, Greater Missouri Leadership Class of 2012
Professional background: I've worked for 38 years with Shelter Insurance, 32 years in the corporate office in Columbia and six years with my agency. Before becoming an agent, I spent 10 years in Shelter's Claims Department, 14 years as a training and development specialist teaching automobile physical damage repairs among other technical things, five years in marketing working with our Marketing Alliance agents and three years in Customer Communications handling consumer complaints.
A favorite recent project: I am attending the Greater Missouri Leadership Challenge this year. This is a life-changing opportunity. We have two sessions remaining, and I am anxious to see where this adventure takes me and the women with whom I am sharing this experience.
A Columbia businessperson I admire and why: There are too many to name. I have had so many wonderful mentors who inspire me, and I am sure there will be more in the future because I am always watching. I am most inspired by those who work hard, play hard and live long.
Why I'm passionate about my job: I love helping families protect their assets. People work hard all of their lives. It is my passion to help them protect their families. I especially enjoy selling life insurance. You don't buy life insurance for yourself, and most people underestimate how much they are worth to their family.
If I weren't doing this for a living, I would: Be designing wedding and formal wear. I made my first dress at age 11.
Biggest career obstacle I've overcome and how: I love a challenge. When I see an obstacle, I also see solutions. I work well under pressure. My mother always said, "Where there is a will, there is a way." I have always had a strong will.
What people should know about this profession: It is not a job; it is a passion. And it is not about me; it is about the client and helping them take care of their needs.
What I do for fun: I golf at the Club at Old Hawthorne.
Family: Husband, Vance, who is a territory directory for Acuity, and two stepsons: Eric, 28, and Dylan, 25. We also have a 2-year-old grandson, Jacob.
Favorite place in Columbia: The Club at Old Hawthorne and many of the independent restaurants in Columbia. I also love college sports, so I would have to include Memorial Stadium and Mizzou Arena. Go, Tigers!
Accomplishment I'm most proud of: Having such great community support in building and maintaining the agency.
Most people don't know that I: Spent 32 years in our corporate office before becoming an agent. The knowledge and skills I gained there have been tremendous assets in helping clients. Oh, and I could tear down an engine and put it back together.