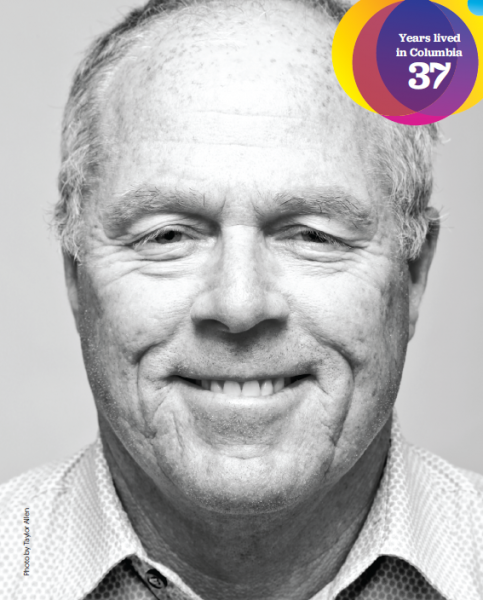 Richard King
Owner of The Blue Note/Mojo's and partner of Thumper Productions LLC
>>Age: I stopped counting at 50.
>>Job description: Event promotions
>>Original hometown: Dunmore, Pa.
>>Education: Still learning
>>Community involvement: Current board member of CID and vice president of the PedNet Coalition
>>Professional background: Production manager, promoter, marketing coordinator
>>A favorite recent project: Producing the Lucinda Williams show in Stephens Lake Park
>>A Columbia businessperson I admire: There are quite a few actually, but I'll only name a couple. The owners of Murry's, Bill Sheals and Gary Moore: Their marketing skills are impressive. Rolando Barry, the founder and current director of the Missouri Highsteppers: For more than 30 years he has been directing young kids down a very rewarding path. He might be Columbia's best-kept secret.
>>Why I'm passionate about my job: Every day is different, and I love the challenges my profession presents.
>>If I weren't doing this for a living, I would: Spend more time with my family traveling.
>>Biggest career obstacle I've overcome and how: Being able to recognize my mistakes and learn from them.
>>What people should know about this profession: It may appear glamorous from the outside, but it still has its fair share of pitfalls. No matter, I still love being involved!
>>What I do for fun: I watch Family Feud and American Greed.
>>Family: My wife, Patty; my two sons, Patrick, 16, and Nick, 13; and two dogs
>>Favorite place in Columbia: My home
>>Accomplishment I'm most proud of: Helping launch the Boone County National Bank Roots N Blues N BBQ Festival. And, oh yeah, making payroll every month.
>>Most people don't know that I: Was an alter boy until I was 18 years old.