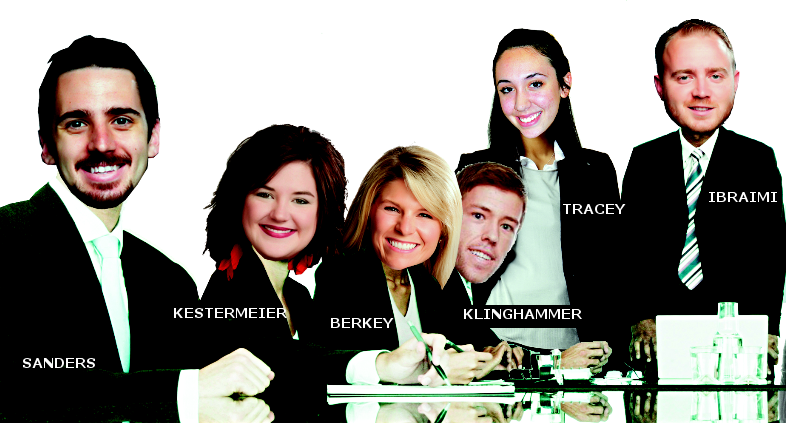 ---
Movers
>>

Tim Sanders and Chelsea Kestermier
Landmark Bank promoted Sanders and Kestermier to assistant banking center managers. They will play active roles in customer relations and support the duties of banking center managers.
>>

Brooke Berkey
Berkey was hired as UMB Bank's assistant vice president, business development officer. Her duties will include strengthening customer relationships, prospecting new commercial relationships and partnerships to increase UMB's market share in mid-Missouri.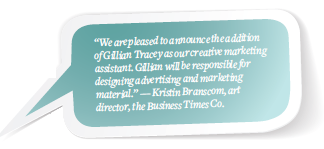 >>

Gillian Tracey
Tracey joins the Business Times Company family as the new graphic designer. A recent graduate from William Woods University, Tracey will design ads for businesses promoting in the Columbia Business Times and Columbia Home magazines.
>>

Shpend Ibraimi
Currently the project manager in the production development and management department with Landmark Bank, Ibraimi was promoted to bank officer. His primary responsibility is coordinating and implementing ATM strategy and managing the ATM network.
>>

Jacob Klinghammer
Klinghammer was hired as the assistant editor for the Columbia Business Times. He is currently a junior at MU studying Strategic Communication and Business.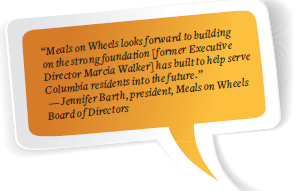 >>

JoNetta Weaver
Weaver, the former principal and teacher at Shepard Boulevard Elementary School, will serve as the executive director of Columbia Meals on Wheels.
>>

Karen Miller and Shelly DeVore
Miller and DeVore were two of 30 recipients of the ATHENA Leadership Award, the Young Professional Leadership Award and the PowerLink Women Business Owners award. ATHENA International is an organization devoted to support, develop and honor female leaders.
>>

Jennifer Hackmann
Hackmann takes on her new role as Relationship Manager with the U.S. Bank Commercial Banking Team with 14 years in the field already under her belt.
>>

Kim Barnes
The Calloway Bank Board of Directors named Barnes president of the bank. She will also continue to hold her positions as chief operating officer of the bank and executive vice president of the holding company, Callaway Security Banks, Inc.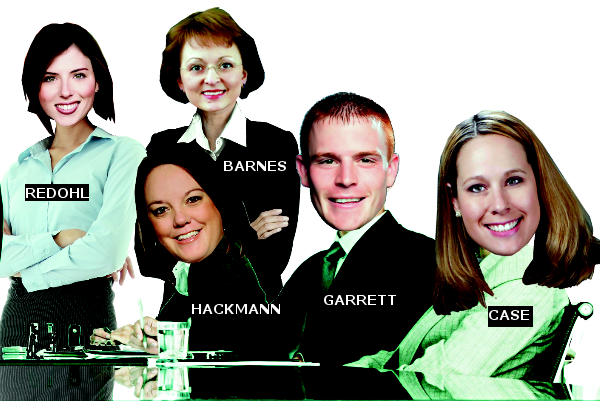 >>

Jacob Garrett
Landmark Bank announced the promotion of Garrett to banking center manager. In his new position, Garrett will supervise the growth of new accounts, personal lending and customer relations.
>>

Noelle Case
Case was recently appointed The Commerce Trust Company's trust administrator for central Missouri. She will handle her clients' retirement, investing, irrevocable and charitable accounts.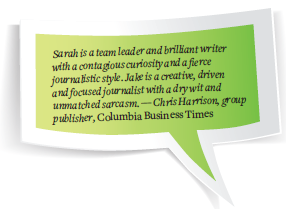 >>

Sarah Redohl
A recent graduate of MU with a degree in Convergence Journalism, Redohl now works as the managing editor of Columbia Home magazine.
---
More Moving and Shaking
>>

Century 21 Advantage
Century 21 Advantage recently welcomed several new agent to the Columbia team:
• Mike Grathwohl
• Jeremy Mahurin
• Jacob Mankey
• Diane Maxwell
• Bryant Shaver
• Pratibha Vanmali
• Sarah Fox
>>

Boone County National Bank Promotions
• Daniel McCune and Kylie Turner – senior tellers
• Julie Metcalf, Kaylee Western and Shanita Hunt – teller II
• Jon Boldt and Michele Wilburn – customer service representative II