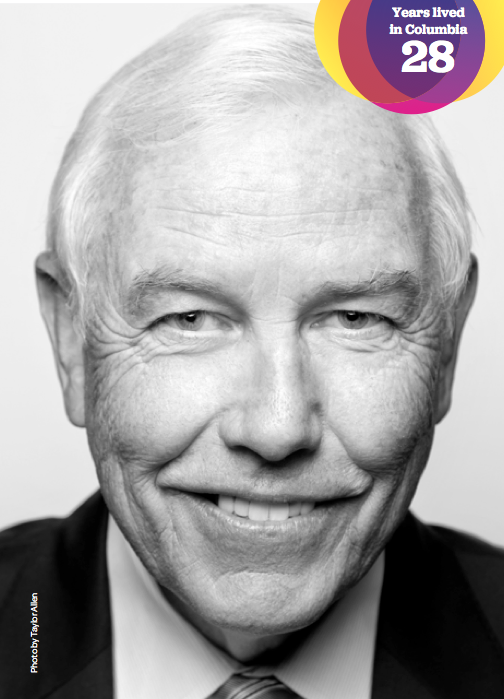 Name: David B. Keller
Title and company/organization: Community bank president, The Bank of Missouri
Age: 63
Job description: Visionary, cheerleader and chief judge of character
Years lived in Columbia: 28
Original hometown: Brookfield, Mo.
Education: Bachelor of Science from Benedictine College in Atchison, Kan.
Community involvement: Chairman, Missouri Innovation Center; past president, Central Missouri Enterprise Workshop; past president and endowment chairman, Great Rivers Council BSA; past president, Columbia Community Development Corp.; board member, Junior Achievement; board member, Columbia Better Business Bureau; member, Columbia Rotary South, MU Economic Development Council, Chamber of Commerce, Columbia Regional Economic Development and Centennial Investors
Professional background: I'm a 38-year veteran banker and have been a Columbia banker since 1984. My career in banking spans ownership and/or management in five banks as well as startup and operation of several service and retail businesses. We opened The Bank of Missouri for business in 2005 with six employees, and today the bank employs 20 individuals between its business banking and wealth management services. The bank has enjoyed remarkable growth moving from the smallest bank in Columbia to the fifth-largest bank.
A favorite recent project: I so much enjoyed being a part of the capital campaign raising money for the Father Tolton High School project. My responsibility was to educate and mobilize the business community. And now my favorite role is watching the growth in student enrollment
A Columbia businessperson I admire and why: My son, John Keller, age 38, a University of Missouri graduate in finance and real estate. John has worked with me in our banking endeavors since graduation and time and again demonstrates his maturity in exercising good judgment and building strong relationships with his peers and clients. It is a tribute to him that he has made his own way in the business world while working for his father.
Why I'm passionate about my job: I love to help people make smart decisions with their money. I take pride in asking the tough questions that force banking clients to think through their motivations to borrow money or to make an investment.
If I weren't doing this for a living, I would: Own a fishing lodge in Alaska or maybe a hunting ranch in the Dakotas.
Biggest career obstacle I've overcome and how: Overcoming the fear of failure to start The Bank of Missouri in Columbia. Raising the capital, finding the right location and the right niche were daunting challenges. I overcame these obstacles through extensive planning and research and surrounding myself with talented bankers who are a lot smarter than me.
What people should know about this profession: Our banking profession is changing rapidly thanks to the misdeeds of a few of our banking brethren and the implementation of extensive bank reform and additional government compliance. The ability to change is imperative in this industry but still holds great promise for individuals willing to accept change and think outside the box.
What I do for fun: I love to fly fish, golf, hunt, garden and most anything that takes me outdoors.
Family: I have been blessed to have Susan as a partner for 42 years; she was my high school sweetheart and has been the guiding light in raising our six children. I am also proud of the fact that five of our children are graduates of MU, and our youngest will enroll as a junior upon completion of junior college.
Favorite place in Columbia: My afternoon golf outings at the Country Club of Missouri.
Accomplishment I'm most proud of: Marrying the right woman and being a part of the success of our children's lives and changing from being a parent to being one of their best friends. I'm also proud of watching the success of our bank grow in Columbia while making a difference in the lives of many of our customers. And finally, I'm proud of surrounding myself with such a talented group of banking professionals who are like an extended family.
Most people don't know that I: Am devoted to the mission of the Boy Scouts of America. As a youth, scouting was my extended family and engrained the Scout Laws in my being. I owe many of my character traits to the Boy Scouts for those formative years of leadership training. I was recently honored to receive the Distinguished Eagle Award acknowledging my success in my professional career while living the Scout Laws.