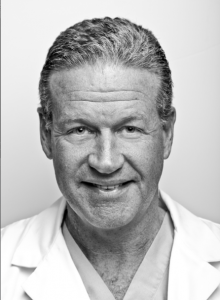 Name: Dr. Matt Concannon
Title and company/organization: Owner, Concannon Plastic Surgery and Medical Spa
Age: 50
Job description: Plastic surgeon
Years lived in Columbia: 30
Original hometown: St. Louis
Education: St. Louis University (undergraduate degree in chemistry); University of Missouri Medical School; residency and fellowship training at the University of Missouri and Massachusetts General Hospital, Harvard Medical School
Community involvement: I support the St. Francis House.
Professional background: I started my career on faculty of Harvard Medical School. I was at the University of Louisville prior to accepting the position of director of hand and microsurgery at the University of Missouri in 1996. Later, I became the program director of the plastic surgery program. I left the university to start my own practice in early 2007.
A favorite recent project: Attempting to restore a 100-gallon aquarium and build a furniture-quality stand for it with my dad so my wife will allow me to keep it upstairs.
A Columbia businessperson I admire and why: Mark Adams of Columbia Orthopaedic Group is one of the most talented clinicians in his field and yet also has amazing business acumen. I've had the privilege of working with Mark closely on one business project and watching him from the outside on several others. He does his homework, does due diligence, is fair and smart. Perhaps most impressive of all is that he never loses sight that the patient comes first. Physicians as a group are notorious for being bad businesspeople; we spend all our time studying science and don't have time typically to even take the most simple business courses. Mark somehow is an extremely talented businessman who also happens to be a world-class physician.
Why I'm passionate about my job: I love being able to make positive and lasting changes for people; I am proud of the results that we get.
If I weren't doing this for a living, I would: Drive my wife crazy.
What people should know about this profession: It requires years of training and external certification; even after being fully trained, surgeons never really stop honing their skills or improving their craft. For whatever reason, there is a growing number of people, physicians and non-physicians, who are performing plastic surgery. This is a major patient safety issue that is fast becoming daily news. If there is one thing that anyone takes away from this article, it should be the importance of being very cautious about anyone's credentials (including mine). To be a board-certified plastic surgeon by the American Board of Medical Specialties, one must complete an accredited training program, pass rigorous testing and maintain continuing medical education. Here is how easy it is to get tricked: for $200, anyone can get a certificate that says they are a "board-certified cosmetic surgeon." Believe it or not, there are people in Missouri right now who are doing this — and their patients most likely do not understand they are being deliberately misled.
What I do for fun: Travel, raise tropical fish (my patients get free fish when there are babies)
Family: My wife, Kathy (who runs my practice), and I will celebrate our 30th anniversary this summer. We have five children and two grandchildren. Two daughters (Meghan and Bridget) also work with us at our office. Chaeleigh is a physical therapist at the university, and Ryan is in school and working at Sky High grill. Our youngest, Erin, is enjoying pretending to be an only child; she is a junior at Rock Bridge High School.
Favorite place in Columbia: I love to bicycle to work via the MKT trail when the weather cooperates. I had a shower put in my office when we built it mainly for that reason, so I could be presentable to patients after I struggled in.
Accomplishment I'm most proud of: It's a three-way tie: I am a section editor and on the executive board of our international journal, Plastic & Reconstructive Surgery; I am a senior board examiner for the American Board of Plastic Surgery; and I have written two textbooks on plastic surgery.
Most people don't know that I: Am only getting started.