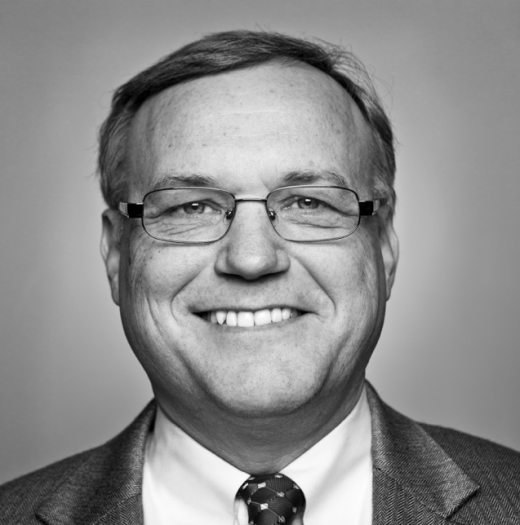 Name: Robert Condron
Title and company/organization: Chief financial officer, MFA Oil Co.
Age: 58
Job description: I'm responsible for finance, accounting, credit, supply and information technology.
Years lived in Columbia: I just recently started working in Columbia, and we are in the process of buying a house here.
Original hometown: I was raised on a farm south of Chillicothe, Mo.
Education: M.S. in agricultural economics, B.S. in agricultural economics, University of Missouri
Community involvement: I spent many years coaching boys and girls sports including basketball, baseball and softball. One of the most rewarding experiences was being an assistant AAU coach for a young women's basketball team that operated out of the Boys and Girls Club in Kansas City.
A favorite recent project: The company I previously worked for purchased another refining company, and I was put in charge of the integration of its operations into ours. It was a very challenging but also very rewarding experience as I worked with teams across the company including accounting and finance, credit, human resources, IT, sales and marketing and refining operations. As a team we accomplished the full integration in six months.
A Columbia businessperson I admire and why: Jerry Taylor. Jerry is what brought me to MFA Oil and Columbia. His passion and vision for MFA Oil is something that draws people in and something that I wanted to be part of.
Why I'm passionate about my job: To me, business is fun and challenging. Business is a complex blend of satisfying the needs of owners/investors and lenders, providing employees with a great work environment and building strong relationships with vendors and industry counterparts while also contributing to the community and being a good corporate citizen. I like complex challenges.
If I weren't doing this for a living, I would: I can't imagine not doing this for a living.
Biggest career obstacle I've overcome and how: Managing business turnarounds. During my career, while working for Fortune 500 firms, I have had the opportunity to manage several division and department turnarounds. Taking over a business that is failing is a challenge, and each situation is different. I managed these turnarounds by meeting with personnel to identify the problems and opportunities, developing the right team of people I needed to change the culture and the business, developing a business plan with the team, empowering the employees and giving them the tools and resources they needed to implement the plan. I had frequent open and honest communications with the employees and the management group accountable for implementing the plan. We implemented the plan and made adjustments as needed.
What people should know about this profession: The petroleum industry operates in a world market, and prices in Columbia are impacted by events all over the world.
What I do for fun: My wife and I enjoy attending sporting events, especially MU basketball and football games. We like to travel, and I am an occasional golfer. We also spend a lot of time at our farm in southern Livingston County, Mo.
Family: My wife, Ellen, is a retired speech and language pathologist. My son, Ryan, and daughter-in-law, Ali, own a CiCi's Pizza franchise in St. Joseph, Mo., and Ali also works for Tempur-Pedic in advertising and marketing. My daughter, Courtney, is a segment producer for Good Morning America in New York City.
Favorite place in Columbia: The MU campus. Columbia is blessed to have such a beautiful campus near the heart of the city.
Accomplishment I'm most proud of: In 2003 an investment firm announced it was purchasing a refinery and fertilizer plant out of the Farmland Industries bankruptcy and planned to start a new company within a few months. However, the firm did not have any employees or an organization to run the businesses, so it had to build an organization very quickly. I was hired to build a marketing and supply and distribution organization to sell all of the refinery's production of gasoline, diesel and propane, and I only had two months to have this organization in place. After many long hours and a few sleepless nights, we had the company up and running on time and were able to sell all of the refinery's production during the first month of operation. The company, CVREnergy, is now a very successful Fortune 500 company.