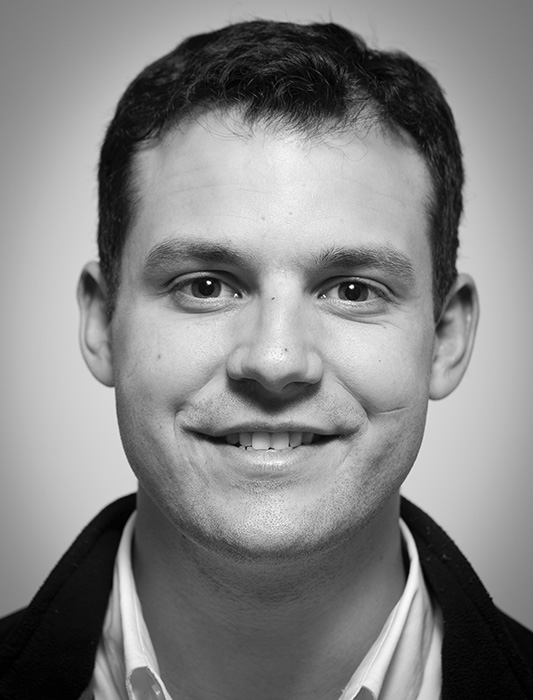 Name: David R. Coil
Title and company/organization: Project manager, Coil Construction Inc.
Age: 27
Job description: I work with construction management of commercial construction projects that range in size; collaborate with building owners, design professionals and government officials on redevelopment and remodel projects; prepare construction budgets, bid proposals and contracting services for building owners; coordinate field crews and supervise maintenance and warranty work. I am the company's designated green building officer, and I stay up to date on the latest in sustainable engineering through my ongoing training as a LEED Green Associate with the United States Green Building Council.
Years lived in Columbia: 27
Original hometown: Columbia
Education: Currently pursuing an MBA through the University of Missouri, expected graduation of 2014; B.A. from Southern Methodist University, 2007
Community involvement: Member of the Columbia Chamber of Commerce, Transportation Committee volunteer; Boy Scouts of America, Eagle Scout Board of Review volunteer; Job Point, participant in the local Celebrity Apprentice fundraiser;
supporter of local charity events for such organizations as the Food Bank of Central and Northeast Missouri, Boy Scouts of America and the Columbia Golf Foundation; trained as a Stephens minister at Broadway Christian Church
Professional background: I have a construction background working for Coil Construction as a laborer over summers during my youth. I was hired full time by Coil Construction upon graduating from college in 2007. My first project was serving as a site administrator in the development of a 300-acre Clydesdale farm for Anheuser-Busch. My project management experience includes the renovation of more than 30,000 square feet of medical office space, 40,000 square feet of professional office space, 70,000 square feet of industrial warehouse space and 10,000 square feet of retail space.
A favorite recent project: Restoration of a 1920s-era, two-and-a-half-story building on the Stephens College campus that allowed the college's president to live on campus and closer to her students
A Columbia businessperson I admire and why: I admire Jeff Overfelt with Dogwood Insurance. I have gotten to know Jeff through my church and believe he is a great example of personal character and service in our community. He is witty, friendly and a patient teacher.
Why I'm passionate about my job: I enjoy problem-solving and the spontaneity of managing construction projects; it is different every day. It is also satisfying to see our clients' visions come to life on the day of their ribbon cutting.
If I weren't doing this for a living, I would: Host guided adventure tours and outdoor cooking classes.
What people should know about this profession: The modern builder is resourceful, thrifty and increasingly becoming more technologically savvy. The growing emphasis on sustainable living in our society is allowing the building community to step up as leaders in innovation on this endeavor. As technology becomes increasingly pervasive, energy conservation and savings are easier to attain than ever.
What I do for fun: I enjoy cooking, traveling and spending time outdoors with my wife.
Family: My wife, Melissa Coil, is a guidance counselor and women's golf coach at Rock Bridge High School.
Favorite place in Columbia: Watching the sunset at Cooper's Landing
Accomplishment I'm most proud of: Achieving the Eagle Scout rank through the Boy Scouts of America
Most people don't know that I: Became a certified SCUBA diver at age 12.