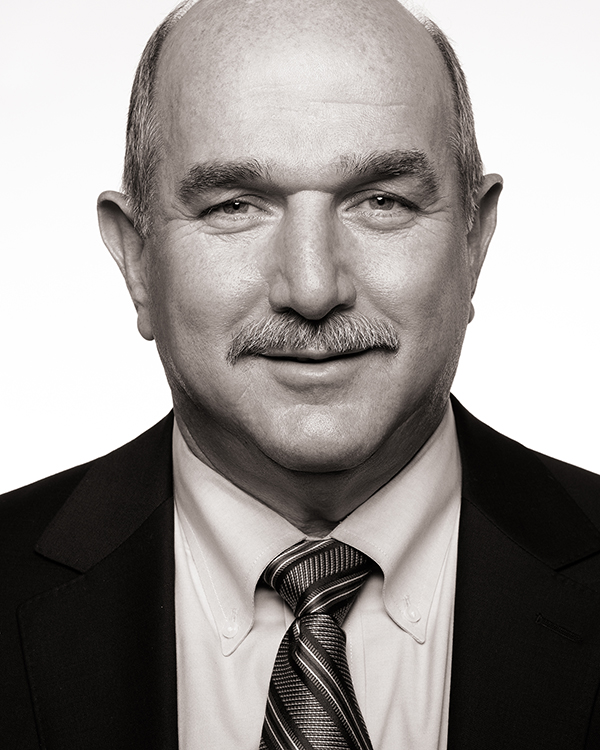 Name: Rick Means
Title and company/organization: President and CEO, Shelter Insurance Companies
Age: 58
Job description: I'm responsible for 2,000 employees and 1,900 agents in 17 states. As a mutual company, my primary responsibility is to protect our 2 million customers.
Years lived in Columbia: I lived in Columbia from 1974 to 1982 and returned in 1989.
Original hometown: Fulton, Mo.
Education: Fulton High School, 1973; University of Missouri, 1977
Community involvement: On the board of directors of Columbia Chamber of Commerce, Country Club of Missouri, Easter Seals, Big Brothers Big Sisters and Boy Scouts of America; coached girls softball years ago; have held numerous positions at First Presbyterian Church
Professional background: I have spent my entire 36-year career in the insurance industry working for Shelter. I started as a claims adjuster and worked my way up.
A favorite recent project: My wife and I bought a second home at the Lake of the Ozarks. My parents had a place but sold it in 1993. This is a continuation of a fun, family place to relax and enjoy the lake.
A Columbia businessperson I admire and why: Anyone who has worked hard to be successful and is also willing to give back to the community. Our town is full of people who fit this description.
Why I'm passionate about my job: Shelter has a history of being successful, and I want to make sure that continues. We must continue to focus on delivering the best customer service while growing our policy count (currently at 2 million), our revenue (currently $1.5 billion) and our assets under management (currently at $5 billion).
If I weren't doing this for a living, I would: Be a farmer; they feed the world.
Biggest career obstacle I've overcome and how: I had to learn the insurance business from the ground up and had some great teachers. I went into management at an early age (28), and sometimes the older employees did not quite know what to think of me. I learned to just do the right thing.
What people should know about this profession: Insurance is a very complicated business. We sell a promise, and we must be there to deliver on that promise. Shelter is a major player in the insurance world with more than 2,000 employees and 1,900 agents in 17 states. We also have an international reinsurance company doing business in 50 countries; a life insurance company, Haulers Insurance Co. (a company we acquired in 2008); and an investment department that manages our investments.
What I do for fun: I golf, exercise (I love hot yoga), go to the Lake of the Ozarks and the farm.
Family: My wife, Molly, taught school for 17 years. My daughter Brittany is married to Allen Wills; they own three Pickleman's, six Orange Leafs and Sumit Hot Yoga Studio. My daughter Rebecca, who graduated last year, works at Tiger Garden and recently got engaged. We all graduated from MU.
Favorite place in Columbia: Coley's, Murray's, Angelo's
Accomplishment I'm most proud of: Being named the 11th president and CEO of Shelter Insurance in its 67-year history. My parents both worked hard and taught me that same value.
Most people don't know that I: I bought my parents' 150-acre farm, which was my grandparents' farm on my mom's side of the family and referred to as the Forsee farm. Gary Forsee, former MU president, and I are first cousins.