Jason Thornhill of Weichert Realtors- First Tier reminds sellers that paying attention to detail can improve the offer price.
[Pictured above: 3900 Frontenac Place Columbia, MO 65203, Single-family Home, 5 bedrooms/3.5 baths]
A lot is made of neutralizing and de-personalizing a home when it goes on the market. To an extent this is true, but remember that making a home too sterile can have an unintended effect on how buyers view your home while in it and how or if they remember seeing it on a day when they viewed eight others. Talk to your Realtor about personal belongings. Collections of any sort tend to visually overwhelm buyers. Before you know it, they are paying more attention to Sally's seashells than they are to the house, and you've lost your buyer. Wallpaper, bright colors and themed rooms can be polarizing design elements.
Boring they might be to some, earth-tone colors are very effective at reaching the broadest base of buyers. And that is the goal: Get as many buyers to view your house as possible.
With the blooming flowers of spring comes an active market of homebuyers. Prior to welcoming the masses, make an honest list of what you'd consider deferred maintenance. When was the last time you took a long, slow lap around the exterior of your home? Check window screens, caulk around doors and windows, spots in the lawn with dead grass, damaged siding, etc. Fixing a few odds and ends such as these can pay big dividends in both the image you present to a buyer and the cost of correcting them after an offer comes in. Being ahead of the games means small "problems" can avoid being negotiated, and they won't have a chance to affect the offer price.
Remember the Three Cs
Curb appeal: It doesn't matter how nice your kitchen is or how big the master bedroom closet is if you lose your prospective buyer at the driveway. Depending on the time of year, you'll want to consider things such as a fresh layer of mulch, pruned shrubs and some colorful flowers to give buyers a reason to think there's more where that came from. Clean out those gutters, tidy up the yard by picking up sticks and leaves, park cars in the garage, put a fresh coat of paint on your front door and shutters, and while you're at it, power wash the siding to help your home put its best foot forward.
Clutter: Few and far between are the houses that do not benefit from closet organization and thinning out your "stuff." If you have large furniture in the living room and master bedroom, think about eliminating a piece or two during the time your home is on the market. Don't let your preference for that overstuffed comfy chair and matching ottoman cause a buyer to think the room is too small for their things. Likewise, take a good look at how you are utilizing storage areas, such as closets, basements and garages. A few things in each is fine, but closets bursting at the seams with four seasons' worth of clothes, storage areas with 47 boxes still there from your last move and a garage featuring a collection of lawn equipment that rivals the local home improvement store do nothing to help your chances of finding a new owner for your house.
Clean: In particular, be conscious of your "wet" rooms. Kitchens, bathrooms and laundry rooms can be a huge turnoff if they don't appear to be regularly cleaned. The fresh smell of a mopped floor and clean countertops can do wonders for making a buyer feel as if they are considering a home that has been well maintained and cared for. In the kitchen, clean spills and trays in the refrigerator, roll it out, and grab the dust bunnies hiding behind it as well. Run the self-clean function on the oven (not on the day of a showing though). If you don't have a smooth-top range, consider replacing old burner covers if they are looking a bit worn. Regularly wipe down the microwave to rid it of spills, and keep the sink free of dirty dishes.
Jason Thornhill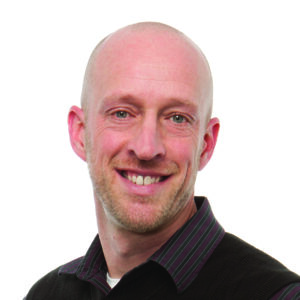 Jason is a broker-owner at Weichert, Realtors – First Tier. Since 2001, he has closed nearly $100 million in transactions, and he prides himself on sharing honest advice with his homebuyers and sellers. Jason's positive reputation was built with hands-on representation and excelling in communication and teamwork with his clients.