Does the urge to purge your old home have you yearning for a fresh start?
Walking into a just-completed new-construction home, it's like that new car smell on steroids. Fresh paint, crisp woodwork and shiny wood flooring all combine to overwhelm your senses with newness. New homes have an allure to some buyers that can't be matched by even the best remodel. From a maintenance and cleanliness aspect, these homes are clean slates, which some buyers love. If you find yourself in this category, as I have found myself three times now (occupational job hazard I suppose), Columbia has some fine choices for you to consider. For our purposes I'll focus on only a few of them, but rest assured, your Realtor can help you find something to fit almost any need and want.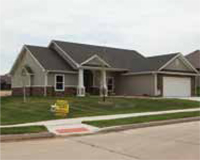 Wyndham Ridge
Located near Scott Boulevard and Route KK, this neighborhood offers smaller ranch homes starting in the low $200,000s up to the mid-$300,000s for a finished walkout home. Featuring a community pool and clubhouse, Wyndham has no less than half a dozen area homebuilders supplying homes for sale.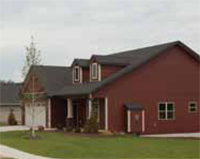 Magnolia Falls
Just to the northeast off Old Mill Creek Road, you'll find this emerging neighborhood. Developed by Beacon Street Properties, the rolling hills feature lots with varying views and properties priced in the $230,000 to $350,000 range. There is a soon-to-be-built swimming pool and a neighborhood trail on land recently donated to the City of Columbia.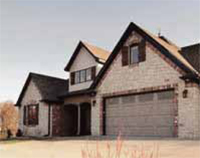 Old Hawthorne
On the eastern skirts of the city, you'll find the quickly filling Old Hawthorne subdivision. Centered on a private golf course that is home to the Missouri Tigers golf teams, this is a large development that features condominiums, townhomes and single-family homes. Although prices range from the $200,000s to more than $1 million, the bulk of the new construction available right now is in the $270,000 to mid-$400,000 range. Featuring the aforementioned golf course and a top-notch swimming pool, workout facility and access to the clubhouse with a restaurant and bar, Old Hawthorne offers new-construction buyers a totally different set of amenities than can be found in any other development in Columbia.
Although you'll likely find yourself putting up with some dust and noise, at least for the short term, a new home can provide you with years of trouble-free living with some preventive maintenance and a chance to incorporate the latest design, building materials and energy efficiency all in one package.
New Housing Market Reminders
Builder profit: A common misconception among today's buyers is about the profit margin on a new-construction home. New-construction homes are subject to a litany of ever-changing municipal regulations concerning everything from cost of permitting to materials used to incorporation of energy-efficiency construction methods. Each cost adds to the house at virtually every stage of construction, but those costs often don't result in a justifiable increase in the asking price of the home. Add to that the extremely competitive market in which they operate, and you'll find that most builders price their homes to include very reasonable margins that dance the delicate line between attractive price points and profitability.
Nobody's perfect: Even a new house! Humans build houses, and they aren't perfect either. Most builders make a genuine attempt to present the house in the best possible condition. Before you buy, perform a walk-through to identify those areas that could use a bit of attention, such as paint, cleanliness and functionality. Just remember a healthy relationship with your builder is better than nit-picking the house and the contractors to death before moving in. You will want them in your corner should the day come when a larger warranty-related item pops up.
What to expect: If you've found a home that is totally finished, fits your needs and is awaiting your move-in, congratulations! If not, you'll have a couple options. First, you might see one that is in the early stages of construction. This level of completion will allow for several cosmetic selections (flooring, paint, light fixtures, etc.), but you'll be limited as to physical changes (enlarging rooms, reconfiguring the kitchen cabinets, etc.). Or you might just start from scratch and have a builder complete the home you have envisioned living in. This is a more involved process, as you can imagine, but one that several buyers undertake each year in Columbia. That's a process better discussed at length, but just know that it is certainly an option as you consider your purchase of a new-construction home.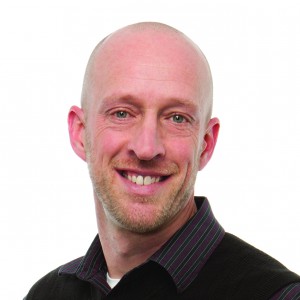 Jason Thornhill
Jason is a broker-owner at Weichert, Realtors – First Tier. Since 2001, he has closed nearly $100 million in transactions, and he prides himself on sharing honest advice with his homebuyers and sellers. Jason's positive reputation was built with hands-on representation and excelling in communication and teamwork with his clients.