These preventive maintenance tips will keep your home in good shape through the changing seasons.
The hottest days of the year are finally behind us, and the kids have gone back to school. Parents are familiar with making the adjustments from summer to school life with their kids, but as a homeowner, have you made the transition from summer to fall?
Homeowners and landlords, if you are interested in doing some preventive maintenance to your properties, here are some fall items I recommend.
LET'S START WITH YOUR ROOF AND SIDING:
1. Have you inspected your roof for missing or loose shingles? Are the plumbing boots cracked?
2. Have you checked your chimney for tuck-pointing, waterproofing or chimney caps?
3. Have you scanned your siding for holes due to hail or lawn mower damage?
Although observing the changing colors when driving down scenic Rock Quarry Road is a beautiful sight, it also means leaf cleanup season is upon us. Soon the leaves will begin their descent, and we'll see them in our yards and on our streets. Several parts of Columbia, such as the Old Southwest, will experience a dumping of leaves. The older your neighborhood is, the more likely it is that you have a large mature tree nearby. These trees may send down an assortment of leaves, nuts, twigs and other debris that will start a gutter clog.
NEXT, GUTTERS AND DOWNSPOUTS:
1. Have you inspected your gutters and downspouts for debris?
2. Do they leak or overflow when it rains?
Each spring, contractors are overwhelmed with deferred maintenance from the years past. Why wait to repair or replace your screens in April when you could do it this fall? And while you have your screens off, it's an excellent time to clean the inside and outside of each window.
FINALLY, YOUR WINDOWS, INSIDE AND OUT:
1. Have you looked at your windows to see if the caulking is cracked?
2. What is the condition of your screens?
3. Can you see through your windows, or are there spots on them?
Matt Ford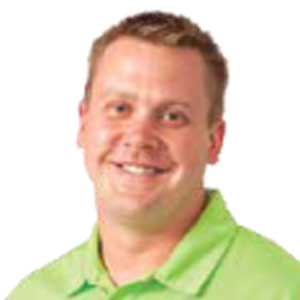 Matt Ford is the owner of Handy-Matt LLC, a company that has seen major growth over the past three and a half years. He works with a staff of six full-time team members as well as a handful of part-time employees. His company is licensed and insured and has an excellent rating on Angie's List. For home repair assistance, email Matt at mford@weichertft.com.