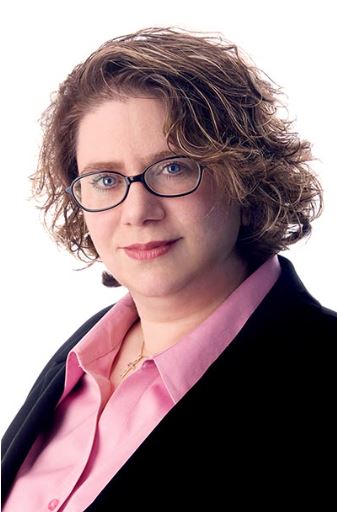 In 2001, 20 Under 40 was still 40 Under 40 — CBT's first class was stacked. Among those featured was Visionworks Marketing Group owner Lili Vianello.
Vianello has lived in Columbia since the age of two; she attended Rock Bridge High School and studied journalism at MU. After graduating, Vianello worked for eight years as director of communications for Mehle Enterprises, doing business as McDonald's, before leaving to open her own agency.
Vianello founded Visionworks Graphic Design, now Visionworks Marketing Group, in 1995. Today, her coffee-guzzling, recycling-obsessed, foam-dart-shooting in-house team of 10 works with clients like McDonald's, Manor Roofing & Restoration, JobFinders, State Farm Insurance and MoDOT to provide full-service marketing.
Lead designer Charlie Duber started as an intern for Visionworks four years ago, and he believes Vianello's capacity to see tendencies, strengths, weaknesses and potential is what ultimately makes her and her business successful.
"She really cares about the final product as a whole," Duber says. "Being able to work with a president of a company that cares just as much about the effectiveness of a piece as she does the art is a rare treat for a designer."
"We are so much tied to the people that we surround ourselves with," she says. "It's rare that you'll find an individual who accomplishes anything on their own."
In addition to the creative and administrative talent on staff, the Visionworks team also sports four-legged mascots. Vianello brings her rescued dogs to work frequently, solidifying the company's initiative to make a difference not only in the office, but also in the community.
Since becoming a 40 Under 40, Vianello has remained actively involved in a number of Columbia causes and organizations. She is the immediate past president of the Missouri Symphony Society, an organization founded by her parents, Hugo and Lucy Vianello. The Society makes Columbia one of only 400 cities in the country with a professional, in-house orchestra, in which Vianello takes great pride. She continues to work with the board and support the cause.
"It's our duty as citizens of the community to give back and engage," Vianello says. "Sometimes I volunteer because of a particular passion for the cause, and other times it's simply because I was asked."
Vianello has also served as president of the Alzheimer's Association and Family Counseling Center. She's served as a member of the boards of the Chamber of Commerce, Woodhaven and Access Arts, and she was on the Women's Network Steering Committee, as well as numerous other committees.
Vianello credits her team for any success she's achieved.
"We are so much tied to the people that we surround ourselves with," she says. "It's rare that you'll find an individual who accomplishes anything on their own."