With approximately $900 million in assets today, Columbia's Providence Bank expects nothing but continual growth. The company, under LINCO Bancshares Inc., finalized their merger with Community First Bancorp's Community First Bank in July 2015, achieving their goal of expansion beyond their markets in Missouri and Texas, acquiring $211 million in assets in the process.
The stock purchase agreement reaps benefits for all parties involved. Prior to the acquisition, Providence, an FDIC member and equal housing lender, had no locations in the state of Illinois. Until July, Providence Bank only had 13 banking centers, including locations in Jefferson City, Osage Beach, St. Peters, St. Charles, Chesterfield, Lake St. Louis, Elsberry and Winfield, and also in Grapevine, Texas and Denton, Texas.
Providence Bank was purchased by LINCO Bancshares in 2006. Previously known as the Bank of Lincoln County, located in Elsberry, in 2007 the bank was renamed and moved to Columbia. Today, Providence Bank also owns subsections of the company, like the Providence Bank Mortgage Center and Providence Bank Agency Finance.
Roads Diverged 
St. Louis Market President Tom Hagar wears many hats at Providence Bank, serving not only as executive vice president, but also chief operating officer and chief lending officer. During the merger, Hagar was on the acquisition team, evaluating the opportunities with Community First, doing the due diligence and ultimately deciding the final offer.
The banks' higher-ups aren't the only employees benefiting from the acquisition. Associates learn the process and gain opportunities within the company as their association grows. With such an increase in assets, Providence Bank can now provide larger loan transactions, and they expanded their market position by adding a new distribution site in Illinois.
"After the merger, I spent a lot of time working with the employees on integration of our products, our services and our culture," Hagar says. "I believe it's been successful."
Before the acquisition could finalize, both banks needed approval from each board of directors and needed to meet other standard closing conditions, like no legal impediments, regulatory approvals, delivery of purchase price and third-party consents.
"Providence Bank has met many of its strategic objectives through the acquisition," Hagar says. "The bank we acquired now has a greater scale [and] resources to better serve the needs of the community."
Community First Bank President Chuck Daily, like Hagar, expects the merger to allow the company to deliver more products, resources and lending capacity to consumers in the Fairview Heights area. While most Community First Bank employees kept their jobs, some positions within the organization duplicated those of Providence Bank's, leaving a few employees jobless post-acquisition.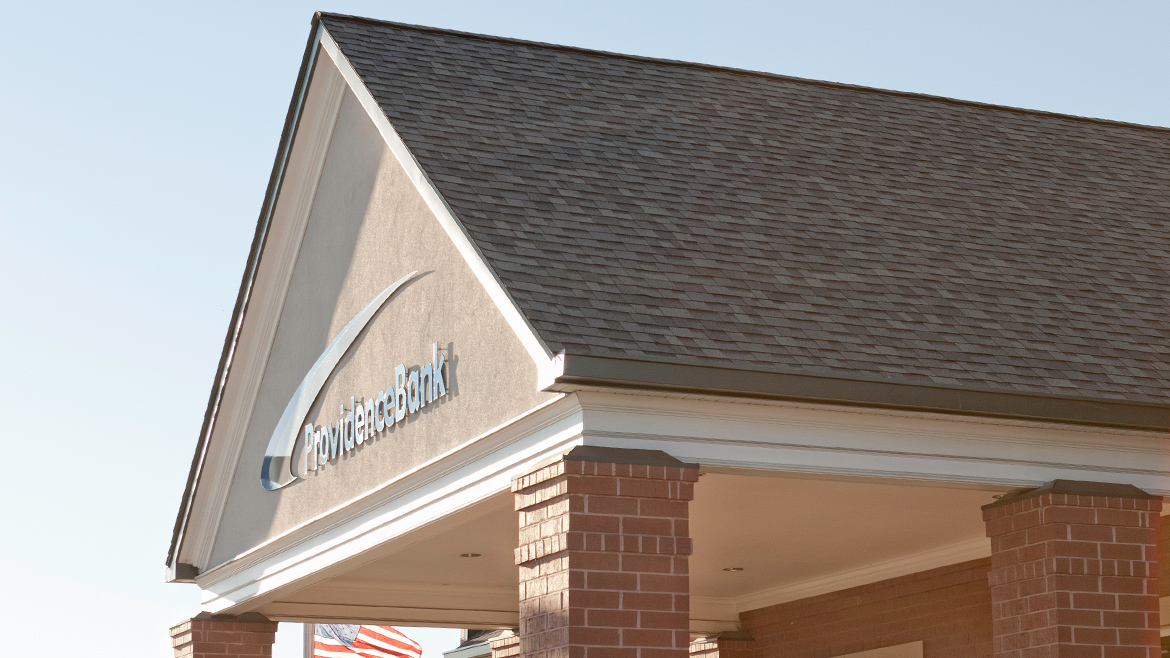 Moving Forward
Daily will continue as the president of the Fairview Heights Providence Bank location. In a press release published on March 19, 2015, Daily said, "This is a wonderful opportunity for our bank to unite with a strong and growing community bank, creating greater convenience for our customers, and ensuring a continuation of our customer service focus."
While the deal is official, integration of the two companies in Fairview Heights and expansion into other diverse markets are still goals for the company.
"We're always looking for new opportunities for other institutions with whom to merge," president and CEO of Providence Bank Kit Stolen says. "There are other [banks] in Illinois being considered, but nothing is for sure. This gives us a good, strong platform to expand in the Illinois marketplace."
Stolen joined the Columbia company a year after Providence Bank's loss-share agreement with the FDIC, in which the company gained not only the branch networks of Premier Bank, but also their troubled real estate loans, which Stolen considers an advantage, as he got to know not only the historic clients of Providence, but also the new clientele coming from Premier. Today, he wants to expand the company, filling in the areas where Providence Bank can evolve.
"We're constantly looking to grow in one of two ways: organically, with new products, services and potential expansion, and the other alternative is to continue making acquisitions of other financial institutions."
Although consistently looking for expansion, Stolen says the most unique feature of Providence Bank is that the team is still small enough to have close, personal relationships with their clients.
"While we talk about locations and facilities and things of that nature, it's a people business," Stolen says. "It's the relationship between ourselves and our clients, and it's our desire to be responsive that differentiates us."