Karen Brown
President | Boone-Central Title Company | Age: 60
"It's not what you know, it's who you know. That is especially true of the people that work with you."

Job description: Whatever it takes to make BCT and BCT's employees successful.
Years lived in Columbia/mid-Missouri: My whole life, minus one year.
Original hometown: Columbia, Missouri.
Education: Hickman High School and MU.
Favorite volunteer/community activity: I have been involved with the Chamber of Commerce Ambassadors for many years. It is such a pleasure to take a part in the opening of new businesses, the celebrating of established businesses and the successes of our colleges and universities, as well as our local nonprofits. I also enjoy community involvement through Metro Rotary. 
Professional background: I started in the title business as a part-time employee while I was in college. I guess it stuck with me. I have gone from delivery girl to president.
A favorite recent project: The title industry works closely with lenders to make sure real estate transactions (sales and refinances) are handled efficiently and according to federal and state regulations. New regulations — TILA/RESPA Integrated Disclosures — regarding closing disclosures went into effect October 3, 2015, and it has been an exciting time working with our lender and realtor partners to make sure the changes have caused the least amount of confusion and delay for our clients (buyers, borrowers and sellers).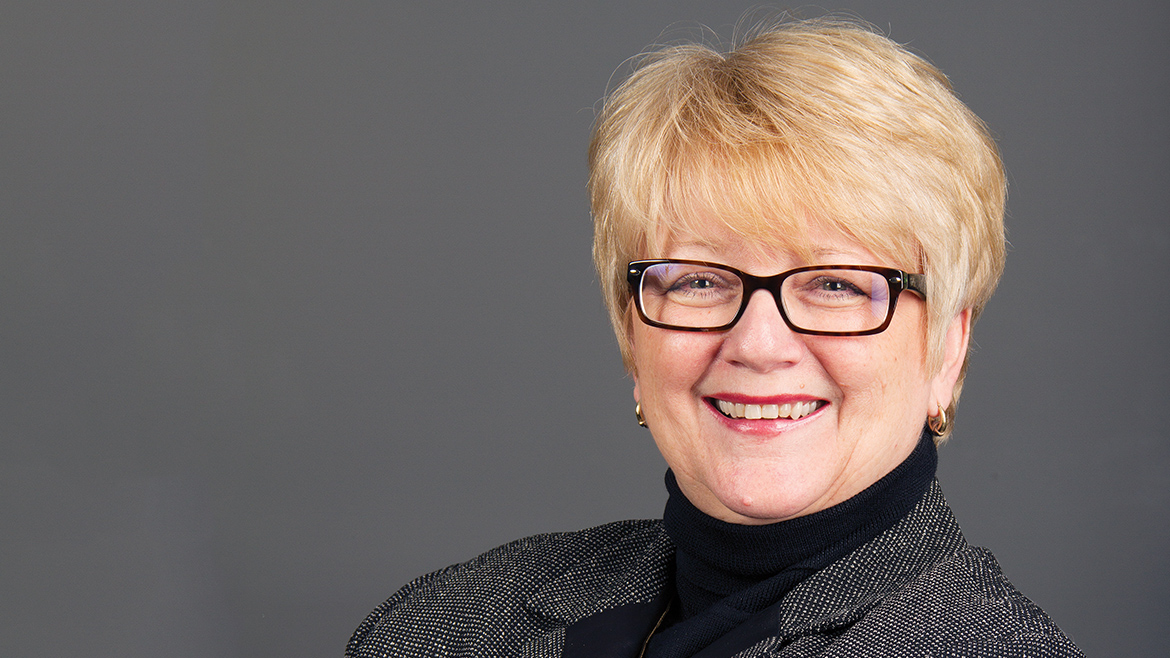 A Columbia businessperson I admire and why: There are so many. Betty Quisenberry was my first boss, and I wouldn't be where I am today without her guidance and support.
Why I'm passionate about my job: Purchasing real estate is one of the biggest investments people make in their lives, and the title industry is here to make sure people can do so with confidence that it is being done right.
Why I'm passionate about my company:  I am passionate about our employees. They are bright, professional people who care about our customers and are doing the best possible job of making a real estate transaction as painless as possible.
Greatest strength:  Flexibility, but I don't mean physically.
Greatest weakness: Dark chocolate.
What I do for fun: Traveling with my family, hiking in the woods, and reading a great book.
Family: Husband, Jim Bolli; son, Aaron Bolli; cats, Gibby and KC.
Favorite place in Columbia: Our land near Rocheport, and Booches.
If I weren't doing this for a living, I would: Work part-time in a bookstore and tend my (fantasy) homes in Colorado and Florida (and Columbia, of course).
Biggest lesson learned in business:  It's not what you know, it's who you know. That is especially true of the people that work with you. Boone-Central Title has the best staff in the world and would not have had its successes without the incredible group of people who work here.
What people should know about this profession:  Searching, examining, closing and insuring a land title is a very technical and detailed process. It is not just a matter of "pushing a button." Although technology has certainly streamlined the process, we still need to be able to read a legal description and determine what matters do and do not affect the title to a particular piece of property.
Accomplishment I'm most proud of: My son, of course. He is currently studying architecture abroad in Barcelona, Spain. 
The next challenge facing my industry: The title and settlement industry will be looking at more and more technical advances. One of the goals of the Consumer Financial Protection Bureau is to have most, if not all, loan closings done electronically. The current dynamic of a real estate transaction (the parties sitting at the closing table, signing documents) will shift dramatically, and we need to be ready for it.
My next professional goal:  Keeping up with technology — it's that "old dog, new tricks" thing.
How you would like to impact the Columbia community:  Columbia is such a wonderful place to live, but there are many conflicts between growth and the preservation of our past and our "small town" feel. This is an issue that has gone on for many years, and greater minds than mine have tried to resolve it. But I think there has to be a good compromise, and I would like to be a part of that (short of running for office).
Most people don't know that I: Spent a year in Aspen, Colorado after college. I call it my "year on Fantasy Island."