Although a mighty whale sunk Captain Ahab's ship, submerged objects, such as trees and rocks, cause more damage to boats than marine animals. Before taking the crew out for leisurely days on the water, State Farm wants boat owners to know the common causes of boat damage, ways to avoid them and tips on insuring boats before leaving the dock. Safety should always be a top priority when using any watercraft.
The mid-Missouri region is a welcoming site for boaters. The Lake of the Ozarks alone has 1,150 miles of shoreline with a surface area of 54,000 acres. Much of that space, however, is taken up in the spring and summer by boating enthusiasts. Missouri has nearly 300,000 registered boats, and many of these are about to be used for skiing, swimming, cruising, fishing, and sailing.
Claims data from State Farm, the nation's largest property insurer and a leading insurer of watercraft, indicates the most common cause of identifiable boat damage is striking a submerged or floating object. In fact, this peril represented 31 percent of our company's watercraft losses in 2014. Collision with a fixed object, such as a dock, was third with almost 8 percent.
Here are some good tips to keep in mind as you prepare to lower your boat into your favorite lake or river:
Safety First
Take a boat safety education course. Many states require operators to take an approved boating safety course, so check before heading out for the first time.
Wear a life jacket. A life jacket should be available for each person aboard. Jackets should fit snugly and be the appropriate size. Check jackets regularly for wear and buoyancy.
Know the nautical "rules of the road," especially when meeting, crossing or overtaking another boat. Maintain a safe speed, and keep a watchful eye on the waters.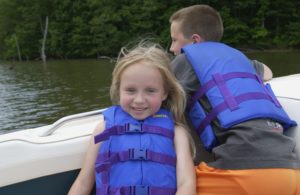 Help Prevent Boat Damage
Know the water. Research the area where you will be boating to familiarize yourself with possible hazards, such as submerged objects.
Ordinary wear can cause the bilge pump and bellows to fail and the boat to sink. If you removed the plug to store the boat for the winter, be sure to re-install it in the spring. Store the plug with or attached to the boat ignition key.
Be careful on the launch. Some boat owners detach the boat from the trailer before backing the boat into the water, hit the brakes and let the boat slide off the trailer into the water. Unfortunately, many boat ramps have a steep incline, and the boat can slide off onto the cement.
Boat Insurance Tips
Notify your insurer when a boat, trailer or motor is replaced. Many boat insurance companies insure a specifically described boat, motor and trailer listed by specific identification numbers. Provide identifying information in connection with any replacements.
Remember boating equipment and accessories when insuring your boat. Include the value of such items as life preservers, depth finders, canopies and covers, anchors, trolling motors, and fuel tanks when determining the amount of insurance you need.
Have a lot of personal property on your boat? If so, don't forget to ask your insurance agent to endorse your policy with optional personal property coverage.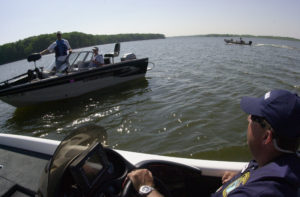 By taking steps to be safe and protect their property, new boat owners and experienced deckhands alike will be on the right course for smooth sailing.Happy boating, and here's to steering clear of all whales.
For more information on how you can manage the risks of everyday life, contact State Farm Agent Brian Hazelrigg: 573-445-1687; brian.hazelrigg.qswa@statefarm.com; www.brianhazelrigg.com.