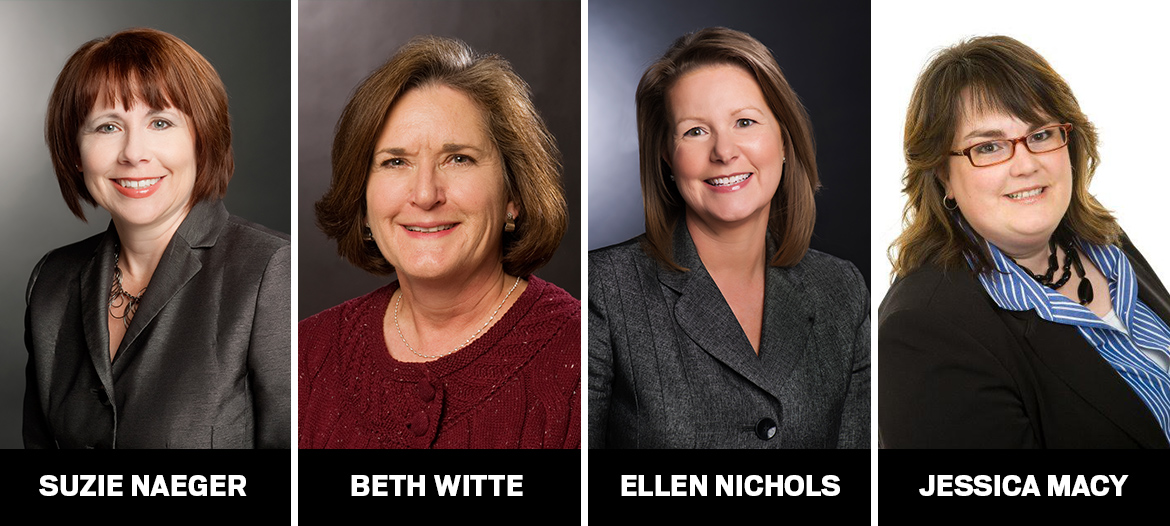 Central Bank of Boone County
Central Bank of Boone County promoted three officers: Suzie Naeger, Beth Witte, and Ellen Nichols. Naeger has worked at CBBC since 1994 and is now the vice president and director of relationship banking. Witte has served as the bank's internal appraiser since 2009 and is now assistant vice president. Nichols started in 1998 and is now the assistant vice president of mortgage lending. The bank also promoted seven other people: Shea Spence, Trista Reeder, Sally Barnes, Miles Taylor Steele, Austin Rapp, Liz Boillot, and Robert Reil.
Jessica Macy
New Chapter Coaching announced that Jessica Macy joined the team as senior associate. New Chapter Coaching is an agency specializing in consulting and advising nonprofit organizations in the community. In her new role, Macy will assist nonprofit organizations and their leaders.
Columbia Public Schools Foundation
The Columbia Public Schools Foundation announced its new board president, Lynn Barnett, and a new addition to its board, Les Borgmeyer. Barnett retired in 2009, following a 28-year career with CPS. Borgmeyer is vice president of sales for the Columbia Daily Tribune.
Kristina Glenn
U.S. Cellular has named Kristina Glenn as the new sales manager of the store located on East Broadway. Glenn will lead store associates in helping customers find exact plans and devices to meet their needs in both personal and professional settings.
Collin Bartels
Collin Bartels has joined the Columbia office of Weichert, Realtors – First Tier, an independently owned and operated affiliate of Weichert Real Estate Affiliates Inc. Bartels joins a team that brings many years of combined real estate expertise to their clients.
BrightStar Care of Columbia
BrightStar Care of Columbia owners Matthew and Kristine Hayes were recently recognized at the national home-care franchise's owner's conference as  recipients of the company's 2015 Rookie of the Year and Customer Satisfaction Award. BrightStar Care is a national franchise that provides medical and non-medical care to private clients within their homes, as well as supplemental care staff to corporate clients.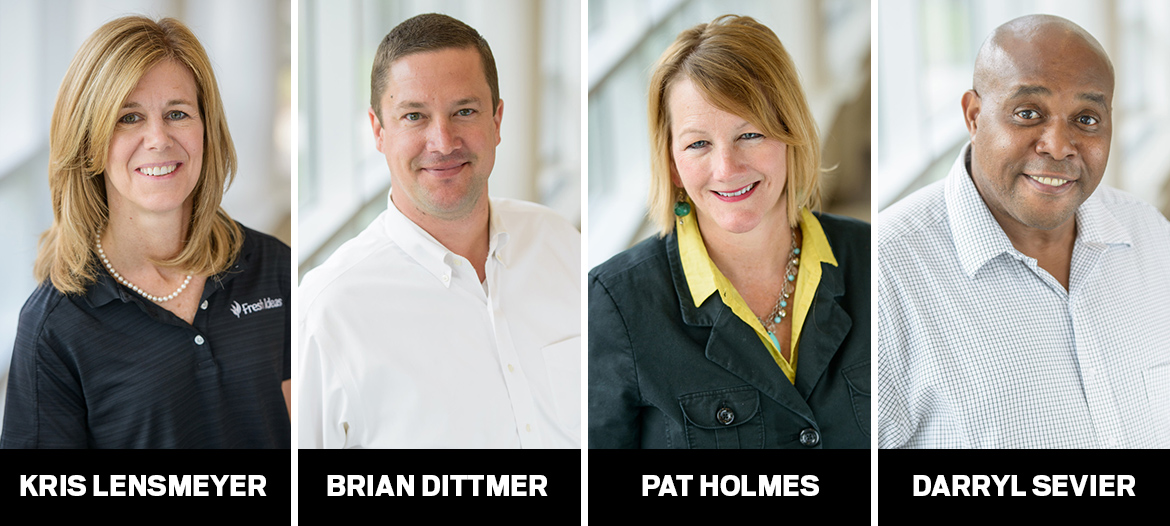 Fresh Ideas Food Service
Fresh Ideas Food Service promoted Kris Lensmeyer, Brian Dittmer, Pat Holmes, and Darryl Sevier. Lensmeyer has been promoted to vice president of business development. Dittmer has been promoted to senior vice president of operations. Holmes and Sevier have been promoted to vice president of operations.
Kim Fanning
Provision Living at Columbia announced Kim Fanning as the new executive director, responsible for daily operations at the senior community. Fanning is a master's prepared RN, a graduate of the MU Sinclair School of Nursing, and a licensed nursing home administrator with 35 years of experience in health and senior care.
Michael Hoeh
Michael P. Hoeh, M.D., will join seven other urologists at the Urology Associates of Central Missouri. Dr. Hoeh is trained in the latest diagnostic and treatment options for urologic conditions and will provide general urology services.
Kevin McDonald
Kevin McDonald was hired as the UM System's first chief diversity, equity and inclusion officer. He will work to identify and address organizational and systemic issues related to diversity, equity, and inclusion within the larger context of the university.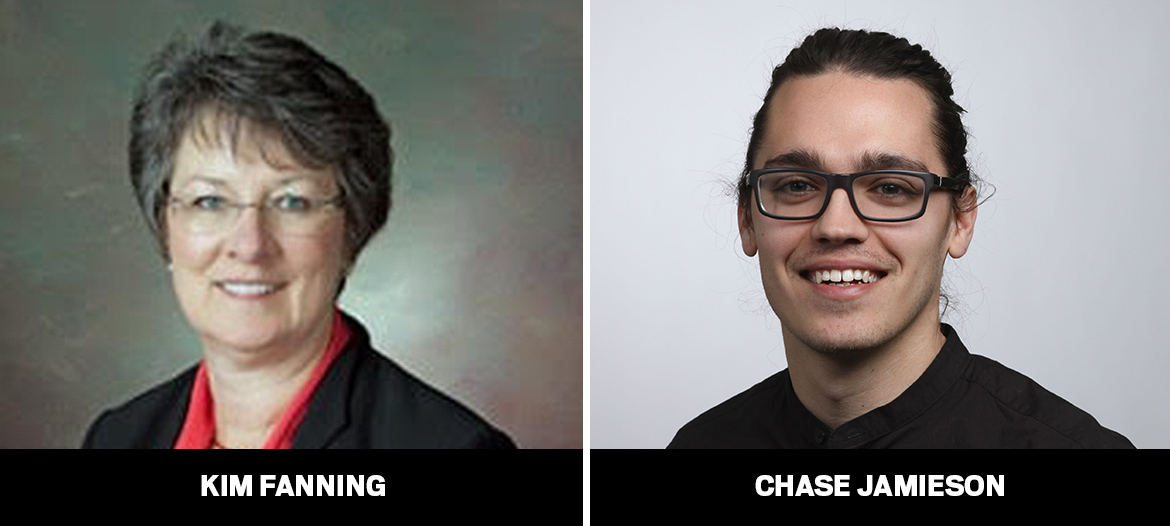 Mike Sukup
Cripps & Simmons recently announced the addition of Mike J. Sukup to their team as an associate attorney. He will focus on estate planning, elder law, guardianships and conservatorships.
Chase Jamieson
Chase Jamieson has joined the design team at Inside the Lines, an office furnishing company. Jamieson graduated from Southeast Missouri State University with a degree in construction management and interior design.
Zane Clark
Zane Clark joined Columbia's THHinc McClure Engineering office as a structural designer. He will design and evaluate the strength, stability, and capacity of new or existing structures, and he will also work with his team to ensure successful completion of client projects.