Teri Weise
The Columbia Convention and Visitors Bureau and the Columbia Hospitality Association presented Teri Weise, director of sales for Holiday Inn Executive Center, with the Hospitality Star of the Year Award. The award was presented at an event that recognizes Columbia's most outstanding hospitality employees, from entry level to management, during the past year.
Dustin Jenkerson
Dustin Jenkerson will be recommended to the Columbia Public Schools Board of Education as the new principal for West Middle School. He has more than 12 years of experience in education and has served as a principal, assistant principal, and teacher. He holds a master's degree in education administration from Southwest Baptist University.
Missouri Employers Mutual
MEM announced the promotions of three employees and the addition of a new chief information officer. Rene Eslinger was promoted to vice president of sales. Timothy D. Jackman was promoted to senior vice president of operations and chief operating officer. Jennifer Peck was promoted to vice president of marketing and communications. Kevin T. Miller joined MEM as vice president of information technology and CIO.
MU Health Care
Dr. Edward T.H. Yeh, professor and chair of the Department of Cardiology at the University of Texas MD Anderson Cancer Center in Houston, has been appointed to lead the Department of Medicine at the MU School of Medicine. He's a leader in the field of onco-cardiology, focusing on providing personalized cardiac care to cancer patients. Dr. Ramesh Khanna, a professor of medicine at MU, will receive the J. Michael Lazarus Distinguished Award. This award recognizes individuals whose research has yielded novel insights related to renal replacement therapy.
Joseph Rutherford
Joseph Rutherford, of Central Missouri Aviation, was awarded the Federal Aviation Administration's Charles Taylor Master Mechanic Award for 50 years of safety and service to the aviation community. He's the recently retired maintenance director of Central Missouri Aviation Inc.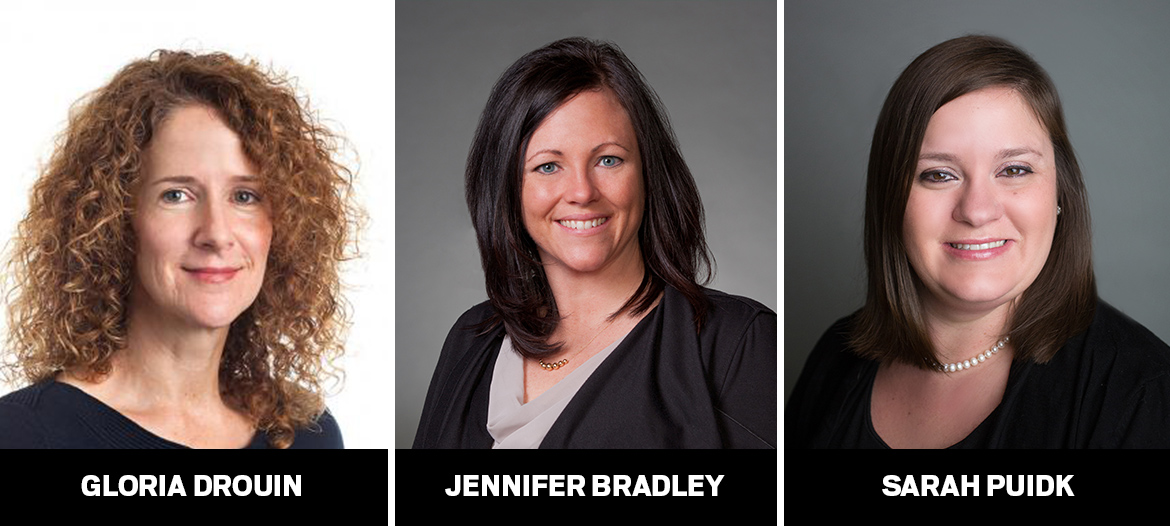 Gloria Drouin
Missouri Cancer Associates added Gloria Drouin to the practice as its newest provider. She has experience in nursing and has been a nurse practitioner for the past 18 years. In her new position, she will work in collaboration with the MCA team to provide quality integrated cancer care to patients.
Commerce Bank
Jennifer Bradley has been promoted to regional retail sales and experience manager for Commerce's central Missouri region and Hannibal. Bradley will be responsible for managing the region's retail sales strategies, growth goals, and relationship management objectives. She will also serve as retail group manager for Commerce locations in Hannibal, Mexico, Moberly, Tipton, and California, with direct responsibility for supporting key retail initiatives. Sarah Puidk has been promoted to retail group operations supervisor and bank officer. She has ten years of banking experience. In her position, she will be responsible for assisting in branch security, audit, and compliance; training; supervising utility personal bankers and vault tellers; ATM operations oversight; and teller and group operations for 14 branches.
Jason Lampkins
The Boone County Republican Central Committee announced it has selected Jason Lampkins as the 2016 Dr. Edward H. Robb Public Servant Award recipient. This award recognizes outstanding service by an employee of any city, county, or public entity in Boone County. Lampkins works for Columbia's Public Works Department.