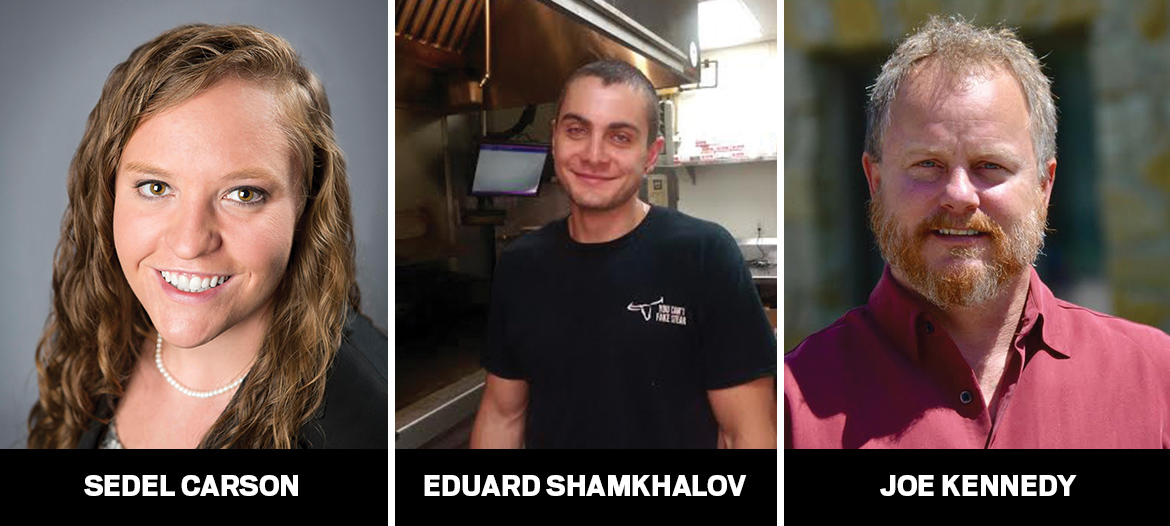 Sedel Carson
Carson joined Tompkins Homes and Development as director of operations. Carson will oversee aspects of THD including land acquisition and sales, marketing and promotion, personnel management, and business relations with private and government entities. THD has been operating in Columbia since 1986.
Eduard Shamkhalov
Shamkhalov, a culinary team member at Longhorn Steakhouse in Columbia, was the regional winner of the company's first-ever Steak Master Series competition. He was one of 60 team members from a pool of 6,000 in the company to receive the award.
Joe Kennedy
Kennedy has joined Weichert Realtors-First Tier in Columbia. First Tier is an independently owned and operated affiliate of Weichert Real Estate Affiliates Inc., and First Tier was founded as a Weichert affiliate in Columbia in 2004.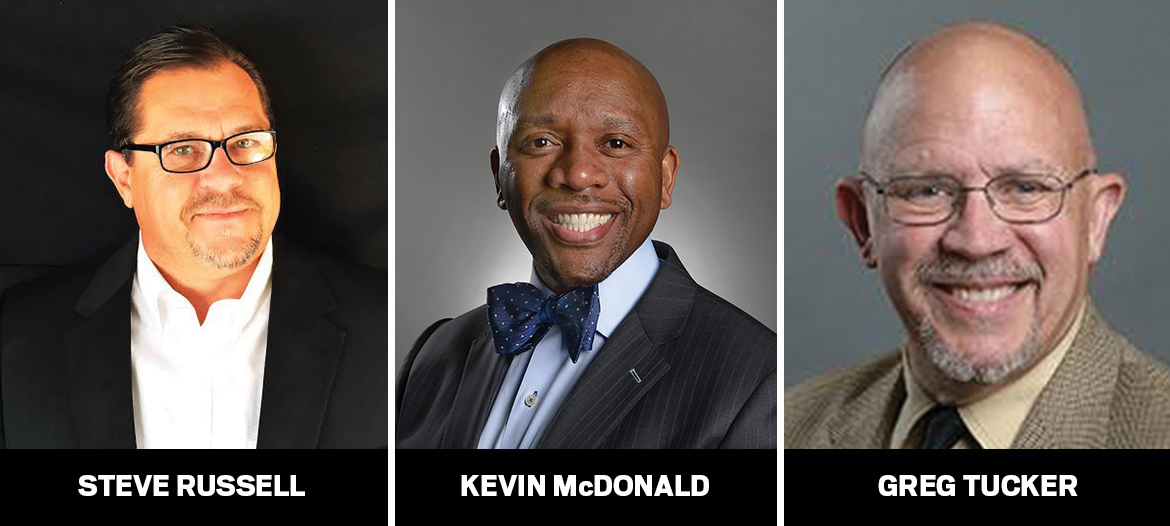 Steve Russell
Tech Electronics has hired Steve Russell as the dedicated education account manager. Russell will be working with the Columbia's K-12 and higher education institutions. He will provide customers with the latest communication, classroom, and life safety technology.
Kevin McDonald
McDonald is the University of Missouri System's first chief diversity, equity and inclusion officer, and he has also agreed to serve as the interim vice chancellor for inclusion, diversity and equity at MU. In his role, he will work with students, staff, and faculty on diversity and inclusion matters. Before coming to MU, McDonald was the associate provost for diversity and inclusion at the Rochester Institute of Technology, and he has held several other leadership positions in higher education.
Greg Tucker
Tucker is the new interim director of the Missouri Small Business and Technology Development Centers. Tucker is the former associate director, and he will be responsible for the operations and programs of 14 SBTDC contract centers, located on many of Missouri's public university campuses, and eight business development specialists in MU Extension county offices.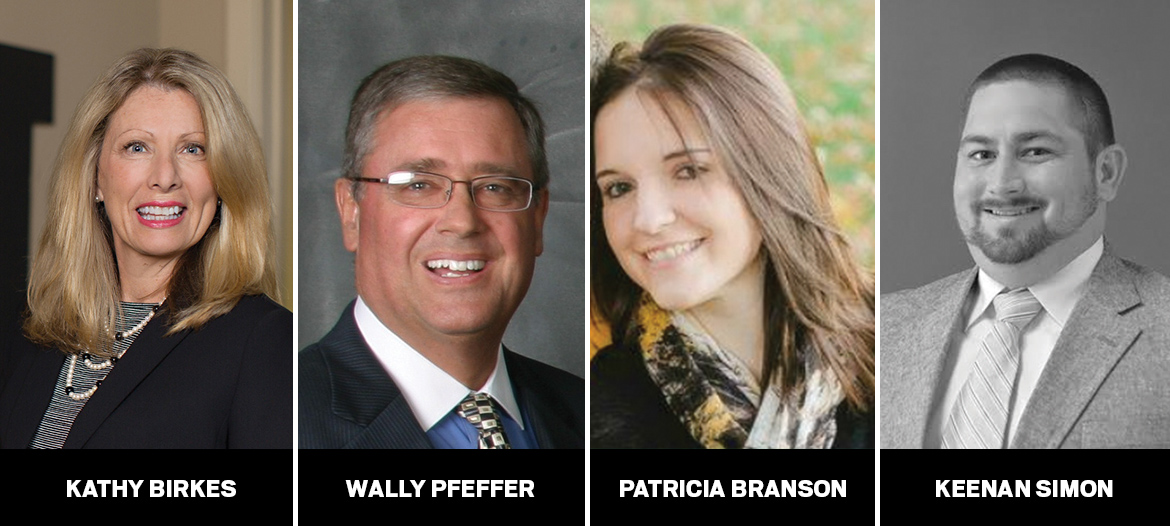 Central Bank of Boone County
Erin Nichols has been promoted to teller II; Melissa Jansen was promoted to senior customer service representative; and Pattie Swartz, Cierra Robertson, Jessica Heisler, and Blake Jones were all promoted to customer service representative II.
Kathy Birkes
The Midwest Special Needs Trust Board of Trustees selected Kathy Birkes as their new executive director. Birkes has experience in public service at Washington University and, as director of the Missouri Department of Social Services, in the Missouri state government, and she has worked with numerous nonprofits and foundations.
Wally Pfeffer
Mutual of Omaha Companies presented Pfeffer with his 35-year Honor Club ring for his productivity and service in the company. Only 17 Mutual of Omaha agents nationally have 35 years or more of Honor Club recognition.
Patricia Branson
Branson has joined Coegi, an independent programmatic media buying firm in Columbia, as the director of client and employee services. Branson has six years of prior experience in the digital landscape, she was previously the vice president of strategy at AdKarma.
Keenan Simon
Simon, of THHinc McClure Engineering Co., passed the professional engineering exam to become a licensed professional engineer. Simon joins a team of 40 professional engineers at THHinc McClure.