VU's New Digs
Veterans United recently leased the 15,000-square-foot Museao building at 3500 Buttonwood Dr. Veterans United also leased an 82,000-square-foot building at 1500 Vandiver Dr., which is owned by Vaughn Prost of 1500 Vandiver LLC, providing Veterans United their 15th office in Columbia. Veterans United has over 1,550 employees in Columbia and over 2,000 nationwide. Influence & Co., the content marketing agency that previously leased the Museao building, has relocated to the northeast corner of Stadium and West Broadway. The Museao building is owned by adventur.es.
ESI Expanding
ESI Comm, a telephone, security, and data provider founded in Sikeston, opened a second location in Columbia. The company provides business telephone systems, residential and commercial security systems, access control systems, surveillance camera systems, telecommunications, and networking products and services, and they've been in business for more than 30 years.
STEM Degrees
William Woods University has added physics and pre-engineering as new undergraduate majors this fall. Physics is now available as a Bachelor of Science degree program; it was previously only available as a minor at the school. The pre-engineering program rewards an Associate of Science degree in applied mathematics with emphasis in pre-engineering, which can then transfer to another institution to complete the engineering degree. Physics is the ninth highest earning major in the United States, according to PayScale.
MU Job Training
MU renewed a contract with the Missouri Department of Elementary and Secondary Education to provide job training to public high school students with disabilities. With that renewed contract, the program, Pre-Employment Transition Services, will enter its second year with enough funding to increase the number of teachers by more than 50 percent. The Pre-ETS program offers students job readiness surveys, job exploration profiles, internships, and work-based referrals. Last year, the program served 4,000 students in almost 400 schools around Missouri.
OATS Awarded
OATS received the 2016 Missouri Public Transit Association's Transit Champions Award. The award recognizes the Missouri transit systems that serve the needs of people in their communities with excellence; OATS was recognized for its efforts in providing service to its passengers and in serving the community. OATS is a nonprofit corporation that provides specialized transportation in 87 Missouri counties.
CPS Suppers
Columbia Public Schools began offering evening supper to high school students staying late on campus for extra-curricular activities. The meals will cost $2.90 and qualify for the district's free and reduced-price meal plans. Students will determine the menu items by voting for their favorites. Service will be available 4:30 to 7:30 p.m. Monday through Thursday, with varying service on Fridays.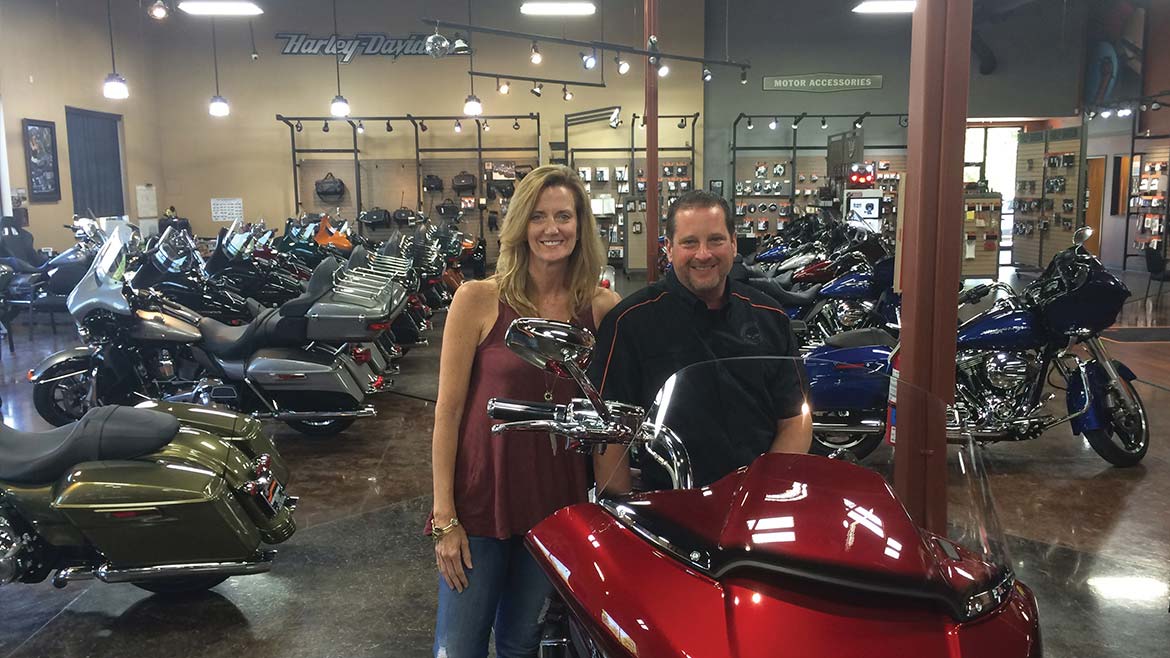 New Ownership
Steve and Laura Pecoraro recently took over as owners of Mid-America Harley Davidson. Both Steve and Laura previously worked at manufacturing businesses in St. Louis. Steve is an avid motorcycle rider and enthusiast, and the couple hopes to continue growing the Columbia dealership.
Intelligence Contract
The MU College of Engineering recently secured a five-year, $12 million contract to build and implement a data science education program for the National Geospatial-Intelligence Agency, a combat support and intelligence gathering government group with a major facility in St. Louis. MU's program will provide training for NGA employees on programming, modelling, and data mining, among other data specialties.
Enrollment Boost
Columbia College reported that their day campus enrollment in 2016 is up 12.8 percent over 2015's numbers. The school added 402 students in their incoming freshman and transfer class, making total day program enrollment 951. The increased student presence comes amid a flurry of new projects for the school, including a new $1.9 million student quad.