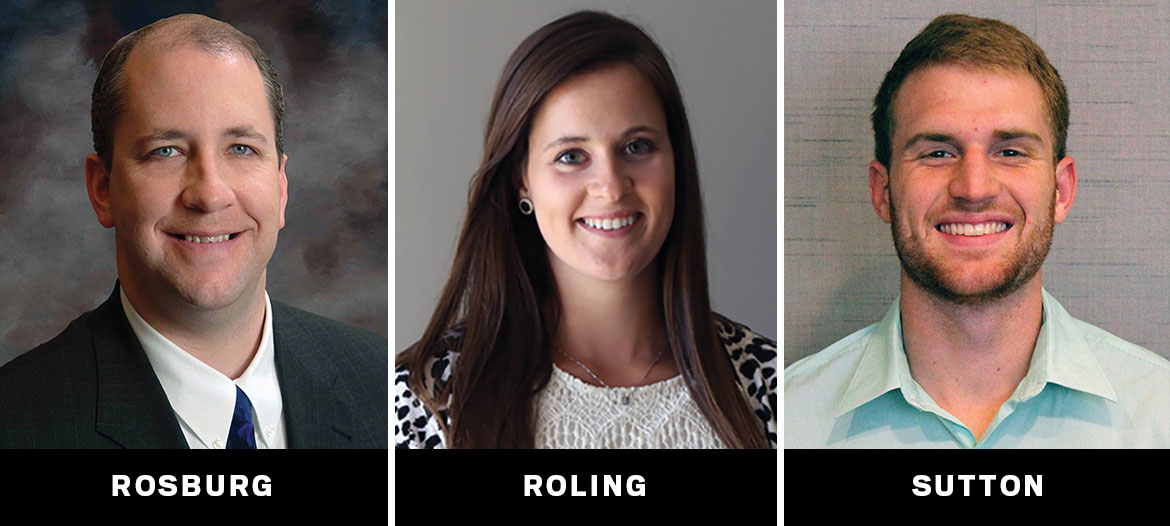 Scott Fuenfhausen
Scott Fuenfhausen, Columbia Area Career Center marketing instructor, was recognized as the 2016 Teacher of the Year by the Missouri Marketing and Cooperative Education Association. Fuenfhausen is in his 12th year of teaching at Columbia Public Schools.
Family Health Center
Family Health Center announced its newest board members and officers. New board members include Robert Dawson, Arnulfo Peat Jr., and Karla Williams. Family Health Center's 2016-2017 board officers are President Lynn Barnett, Vice President Karen Lumley, Treasurer Jessica Macy, and Secretary Rebecca Roesslet.
Williams–Keepers
Williams–Keepers LLC recently assigned three full-time associates to the Columbia office: Lyle Rosburg, Ashley Roling, and Tanner Sutton. Rosburg has been appointed CFO, and Sutton and Roling were both appointed staff auditors in the Columbia office.
Chad Hager
The Callaway Bank recently appointed Chad Hager as property manager. He will manage all bank-owned facilities and properties in Fulton, Mokane, Columbia, and Ashland.
Central Bank of Boone County
The Central Bank of Boone County announced the promotions of Mahogany Thomas, Mariah McWhirter, Skylar Taylor, and Lindy Hewitt. Thomas was promoted to assistant branch manager at the Columbia Mall bank. McWhirter was promoted to financial associate at the Rock Bridge bank. Taylor was promoted to teller II at the Hallsville bank. Hewitt was promoted to teller II at the West Broadway bank.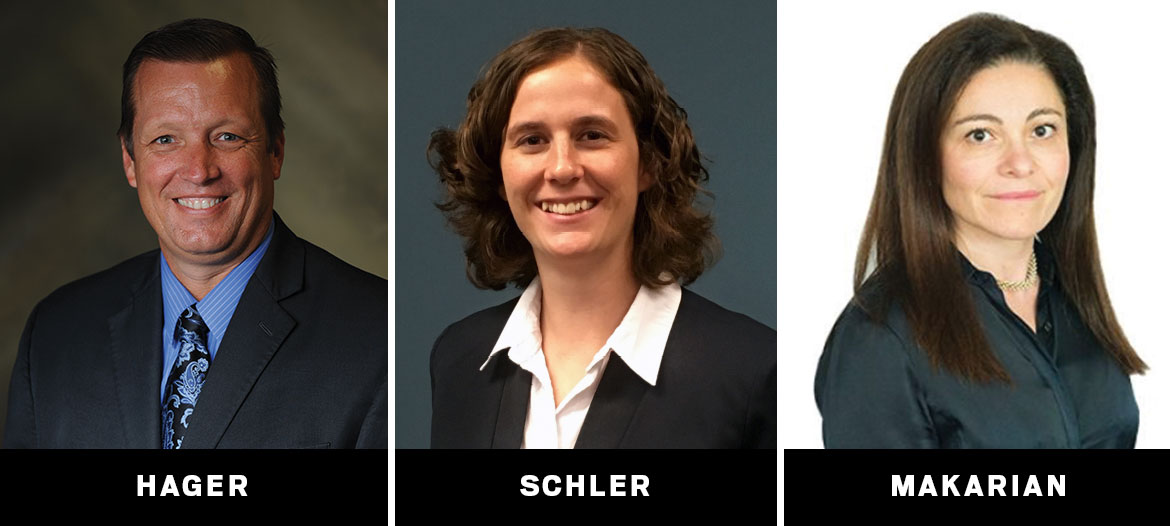 Stephany Schler
Columbia Public Schools recently appointed Stephany Schler as the Adult Learning Center coordinator. The Adult Learning Center has locations at the Family Impact Center, Missouri Job Center, Columbia Area Career Center, Fayette Public Schools, and the Advanced Technology Center, in Mexico. In her new position, Schler will coordinate programs including English language classes, high school equivalency curriculum, and TOEFL preparatory courses.
Liana Makarian
Missouri Cancer Associates announced the hiring of Dr. Liana Makarian to enhance access to the group. Makarian is a medical oncologist and hematologist, and she will provide services from MCA's Columbia and Kirksville treatment centers.
Matt Johnson
KRCG recently named Matt Johnson as news director. Johnson had previously worked as content manager for KOMU, and he also served in assignment managing, anchoring, and reporting roles in Minneapolis; Jackson, Mississippi; and Chattanooga, Tennessee.
Pamela Ellsworth-Smith
Pamela Ellsworth-Smith has been appointed Missouri district governor of the National Association of Teachers Singing. Ellsworth-Smith is an associate professor of vocal arts at Stephens College and is the director of the vocal jazz ensemble the Velvetones. The National Association of Teachers Singing was founded in 1944 and is considered the largest professional association of singing teachers in the world, with more than 7,000 members.
Pelema Morrice
MU has hired Pelema Morrice as the vice provost for enrollment management. Morrice will lead undergraduate admissions, international admissions, financial aid, the veterans' center, registrar's office, and other departments. Morrice most recently served as the chief enrollment officer at Bryn Mawr College, in Pennsylvania.