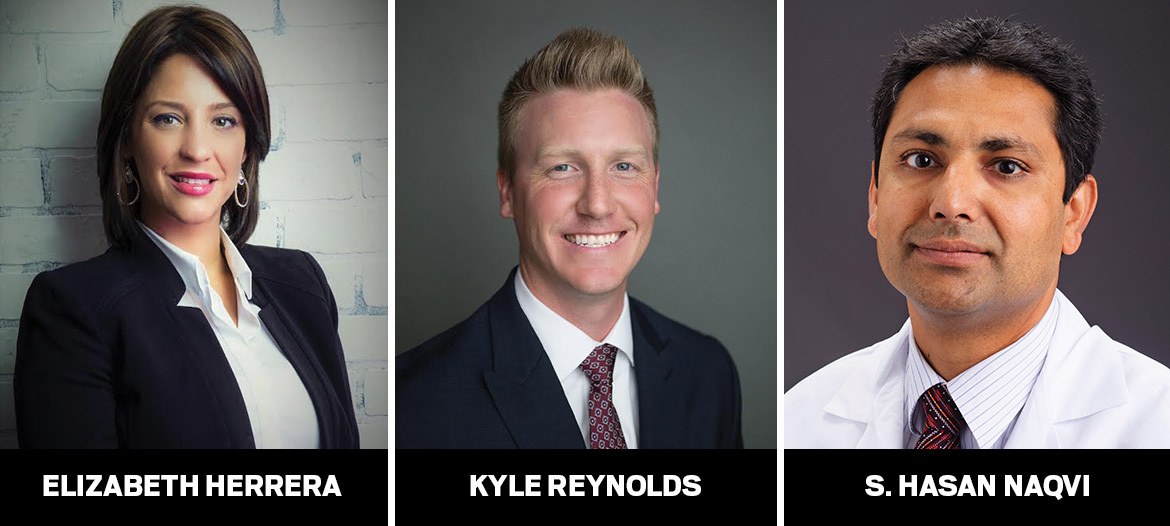 Elizabeth Herrera
Herrera has taken over as executive director of True North, a support organization for victims of intimate partner abuse. As executive director, she is responsible for community engagement, programming, fundraising, and fiscal management.
Rock Bridge High School Hall of Fame
On September 30, Rock Bridge inducted Mark Curry, William (Jud) Hisle, Ben Nelms, Pamela Nunnelly, and Leah Ann Pool into the Rock Bridge High School Alumni Hall of Fame, which honors individuals for their community and personal achievements. Curry is the owner of Industrial Economics Inc. Hisle is a police captain in Shawnee, Kansas. Nelms is the founder of Canis Lupus LLC. Nunnely is a teacher at Battle High School. Pool is a physician in Greensboro, North Carolina.
Central Bank of Boone County
In August, Central Bank of Boone County promoted four employees. Lauren Maki is the new assistant branch manager at Rock Bridge Bank, and she will help oversee day-to-day operations. Katelyn Shively has been promoted to sales assistant with Central Investment Advisors, and she will assist clients with financial planning and investments. In the loan operations department, Marissa Bacon and Brittany Woods were promoted to senior credit administration representative and loan processor, respectively.
Commerce Bank
Commerce Bank has added community members Mark Fenner, of MFA Oil, and Holly Hite Bondurant, of Tiger Pediatrics, and Andy Waters to their local advisory board of directors. In addition, Kyle Reynolds has joined The Commerce Trust Company as assistant vice president and portfolio manager. Reynolds brings nine years of experience in finance and investment management to his role.
Hasan Naqvi
Naqvi, an associate professor of clinical medicine and hospitalist with MU, has been named associate chief medical officer. In this role, Naqvi will be responsible for providing physician leadership for inpatient and outpatient care and working with clinical and educational leaders.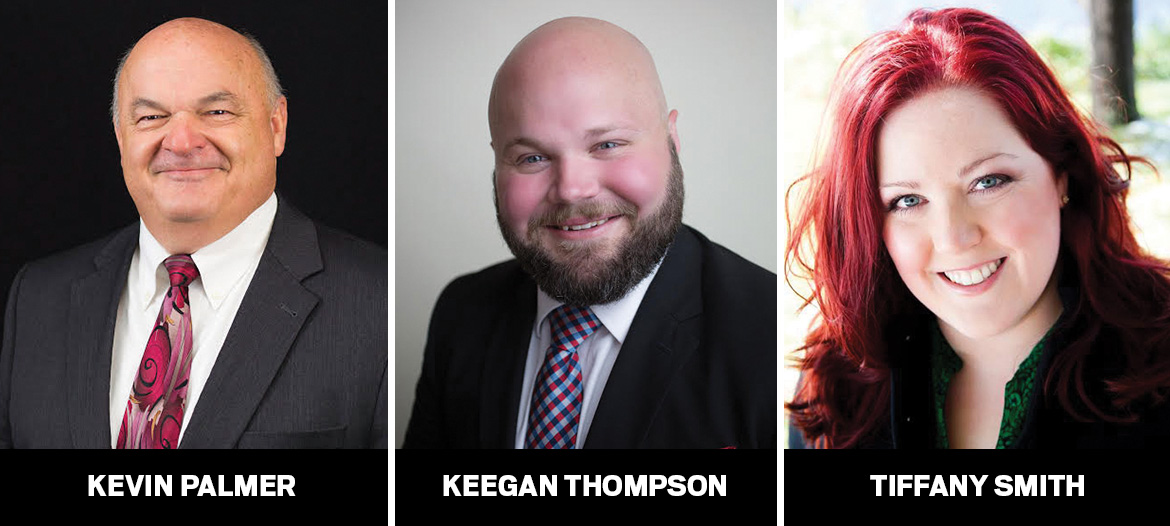 Kevin Palmer
Palmer is the new senior vice president and COO of Columbia College. In his role, Palmer will oversee the enhancement of student-facing processes and the college's digital presence, adding leadership of the college's business office and technology services to his current responsibilities.
Keegan Thompson
Thompson joined the team of 12 at Simon Oswald Architecture as an intern architect, bringing with him experience in commercial, government, residential, and design-build architecture.
Tiffany Smith
Smith has been hired in a new position as the director of content and publicity for the marketing and communications office of William Woods University. Smith has experience in university content creation for Bentley University, and she has done web and magazine writing for Care.com and Time Inc.
Williams–Keepers LLC
Williams–Keepers recently added four full-time associates to their Columbia and Jefferson City offices. Pete Stansberry and Paul Trenhaile are full-time tax associates, and Stephanie Conti and Heather N. Dempsey are now accounting services associates.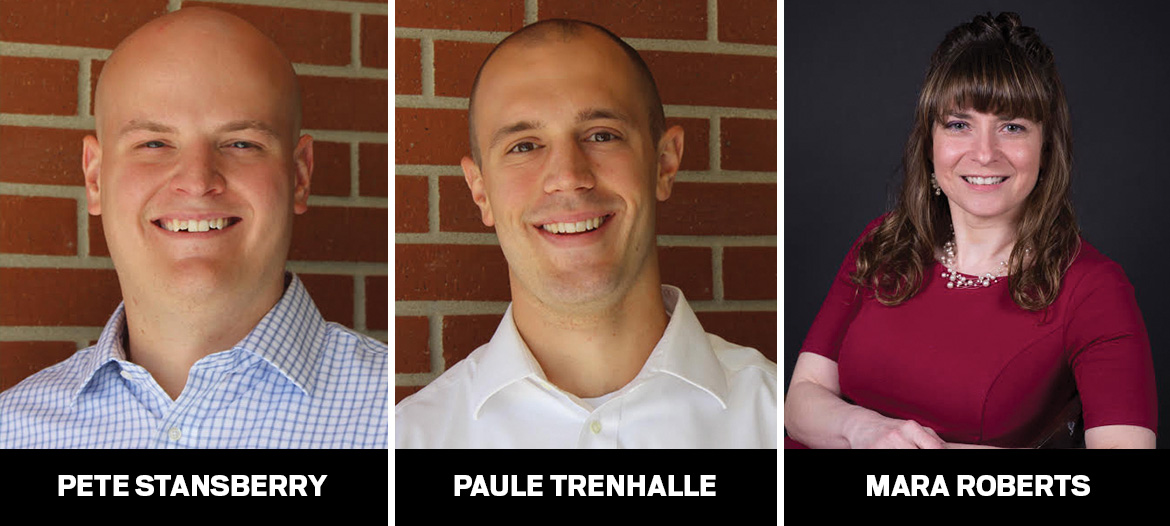 Christina Gilbert
In September, Gilbert began her new role as executive director of First Chance for Children, where she oversees grants and contracts, manages staff, and networks with funding partners. FCFC works at the state and local levels to advocate for early childhood education programming for all, but especially for foster families.
Mara Roberts
Roberts, special assistant to the provost at Columbia College, was elected to Alternative Community Training's board of directors. ACT provides services for individuals with disabilities to aid them in becoming engaged members of the community.