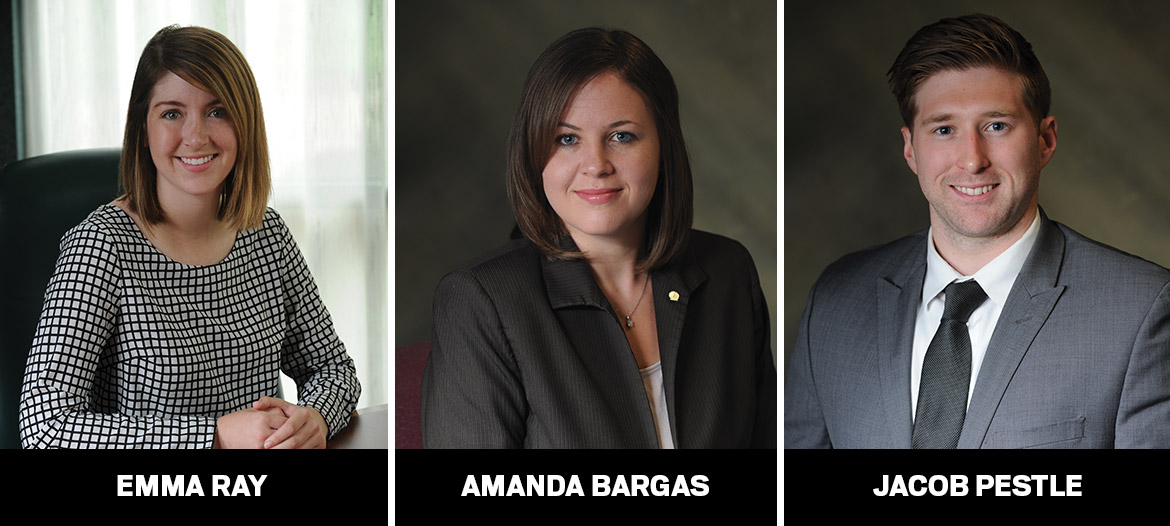 The Callaway Bank
The Callway Bank announced several employee promotions. Emma Ray has been promoted to branch manager of the bank's West Broadway and Lake of the Woods locations, Amanda Bargas was promoted to mortgage loan originator, and Jacob Pestle was appointed branch manager of Chapel Hill location.
Matthew Smith
Matthew Smith, the outpatient medical director of the Missouri Orthopaedic Institute and associate professor of orthopedic surgery at the MU School of Medicine, has been appointed associate member of the Society of American Shoulder and Elbow Surgeons. As a member, he will be discussing best practices and present research, and he will serve on the review board for the Journal of Shoulder and Elbow Surgery.
Mark Falkowski
Columbia College has hired Mark Falkowski as the first general counsel. In this position, he will be providing legal guidance to the school. Falkowski will also be serving as a member of the college's senior leadership team. He has experience in serving higher education clients from his tenure at Husch Blackwell, a law firm in St. Louis.
James Smith
James Smith has joined The Roots N Blues Foundation and Blues in the Schools as a new music educator. With almost 30 years of experience playing the bass, he will be sharing his knowledge of music with children.
The Heart of Missouri United Way
The United Way Board of Directors has appointed Dr. Garnett Stokes and Randall Cole as new board members. Stokes is MU's provost and executive vice chancellor for academic affairs; Cole is the housing programs supervisor for the City of Columbia. Cole will serve as an ex officio board member for one year, while Stokes will serve for three years.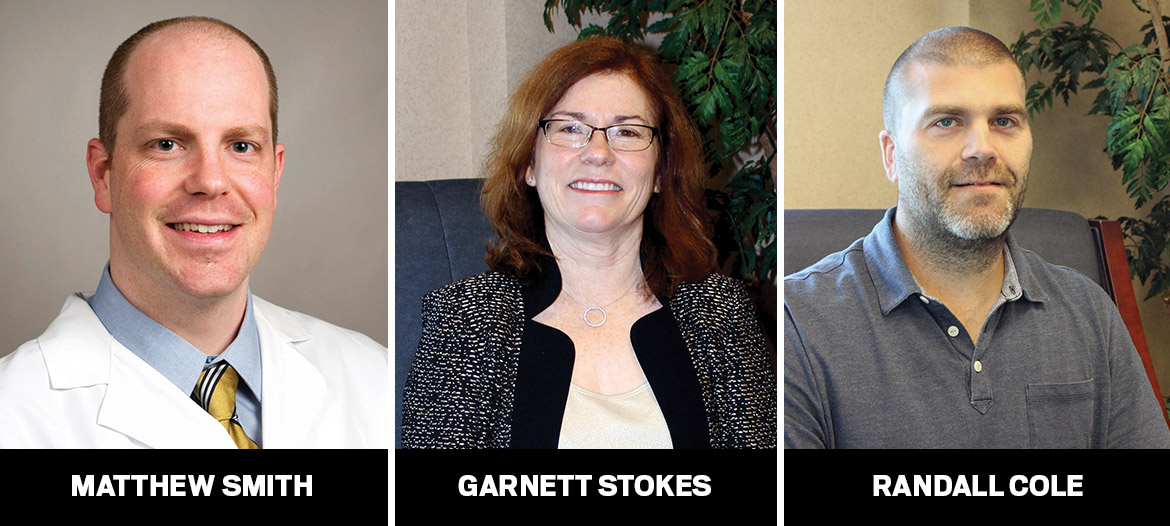 Marjorie Lewis
Marjorie Lewis, shareholder and management committee member of the law firm of Brown Willbrand, was elected as the president of the Boone County Bar Association for 2016-2017. Her previous positions with the group include vice president, secretary, and at-large executive committee member.
Carson Coffman
The Federation of Internet Solution Providers of the Americas has elected Carson Coffman, co-owner of Socket, to be the group's treasurer. Using 17 years of experience, he will help small telecommunications companies throughout the country in his role with FISPA.
Connie Leipard
Connie Leipard, owner of Quality Drywall Construction, recently became the 62nd president of the National Association of Women in Construction. Leipard has been a member of the NAWIC's Central Missouri chapter since 1995.
Daniel Peery
Daniel Peery, an appraiser for Mid-America Land Services, has been awarded the Appraisal Institute's MAI membership designation, which is given to appraisers who are experienced in evaluating commercial, industrial, and residential types of properties and who advise clients on real estate investment decisions.

Central Bank of Boone County
Central Bank of Boone County announced three employee promotions. Lauren Maki was promoted to assistant branch manager, where she will help in the daily management of the branch. The bank's board of directors named Brooke Berkey assistant vice president of business banking and Bill Costello assistant vice president of relationship banking.
Katie Carroll
U.S. Cellular named Katie Carroll the new business area sales manager of the company's operations across Missouri and central western Illinois. In this position, Carroll will support small and medium sized business customers.
Dan Fowler
Commerce Bank selected Dan Fowler as their new residential real estate originator. He will be responsible for business development and customer service relating to the bank's mortgage loan products for Columbia. Fowler has 15 years of prior experience in mortgage lending and business development.