Age:
44.
Job description:
Relationship coordinator.
Years lived in Columbia/mid-Missouri:
Jefferson City since 1996.
Original hometown:
Perryville, Missouri.
Education:
High school; two years of college; 23 years of marriage and still being educated by her.
Favorite volunteer/community activity:
Serving at our local church, St. Peter's, in Jefferson City.
Professional background:
29 years of professional experience in car audio and custom car audio, and 16 years of professional window film (tint) installation.
Why I'm passionate about my job:
I originally would say that I get paid to play with fun stuff and big boy toys for a living — who wouldn't be passionate about that? But now, it's more about sustaining a business model that is centered around people (employees) that connect with other people (customers) on a personal level to provide goods and services that, while not essential, absolutely make their daily life more enjoyable (like in-car Bluetooth music streaming, hands-free phone integration, remote car starters, residential or commercial or automotive window tinting, and over-the-top custom car stereo installations).
How you would like to impact the Columbia community:
In the future, I would love to pilot or help pilot a program that helps integrate people into our community or back into our community through work and skill-building.
The next challenge facing my industry:
Believe it or not, it's self-driving vehicles and the regulations that National Highway Traffic Safety Administration are trying to impose on drivers, manufacturers of vehicles, and after-market accessory companies.
Why I'm passionate about my company:
Most us spend our time split between work and family, with, for the most part, the balance leaning toward work in order to meet our family's needs for security and stable growth. I recognize that, and I try to create a balance that can be sustained for myself and employees while being profitable — this is very challenging. It's fulfilling when everything is on track, but it's a constant fight and takes a team effort. Our goal is to set expectations for our customers and then exceed them with our products and services on a consistent basis. When it doesn't happen initially, for one reason or another, it presents us an opportunity to show integrity and fulfill our promise, even when it's the harder thing to do. I consistently let our staff know that what we do and the way we do it is hard, but if we do it right, we'll always be moving in the right direction and be fulfilled and employed.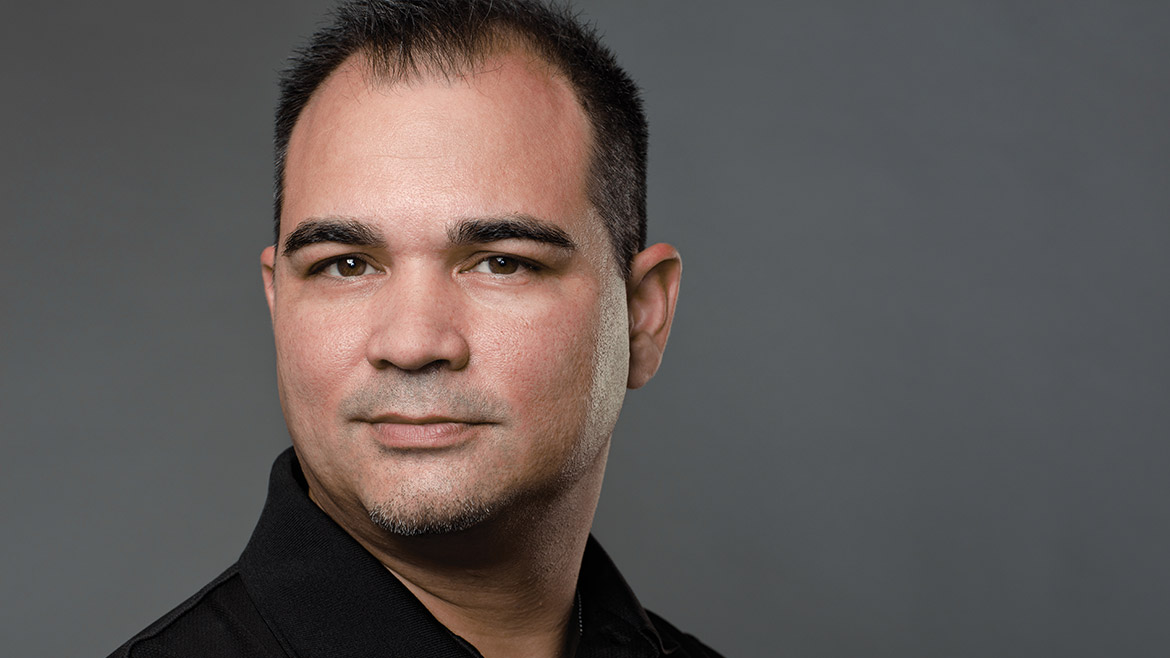 A Columbia businessperson I admire and why:
There are a handful, and they all have some things in common: Marc LaFerriere, from Dents Unlimited; Jamie Canine, from Modern Media Concepts; Bob McCosh, from Bob McCosh Chevrolet Buick GMC Cadillac; James Copeland, from Midwest Autoworx; Bill Rajewski, from Perry Legend Collison Repair Center; and Brent "Doc" Moore, from MoX. They all directly deal with their customers alongside of their employees, helping set and manage expectations and helping fulfill those expectations in a challenging retail world. Plus, they're always looking ahead and moving their business and employees in a better direction while taking calculated risks for growth. Some of these guys I admire from afar, but I have a real respect for what they've built and continue to sustain and grow.
If I weren't doing this for a living, I would:
At this point in time, I'd be a stay-at-home dad.
What people should know about this profession:
Almost anything can be purchased with ease and convenience from your home, work, or even sitting in traffic via your smart phone, and that is a fact. We know this and anchor our value to the product and service combination. We must have great products, but, more than that, we must have expertise about those products and the installation and maintenance of them, along with substantial warranties to ensure great value for our customers. Other companies in our industry must adapt to this model to stay viable and support any type of staff and overhead in the coming future.
Biggest lesson learned in business:
There is a natural law that God set in place and it is constant: There are no short cuts in life. You must make the right (sometimes hard) choices daily. The only measure of success is happiness and contentment achieved at a cost that does not compromise your morals or the morals of others.
Accomplishment I'm most proud of:
My family, even though we struggle just like everyone else.
My next professional goal:
My wife and I separated one of our divisions from Sound Performance (installing and monitoring ignition interlock devices and in-car breathalyzers), and used it to start two additional businesses in May of this year: Ignition Interlock of Columbia and Ignition Interlock of Jefferson City. We have a separate location in Jefferson City and share our Columbia location with Sound Performance. My goal is to continue developing a model that will allow us to duplicate this service in other markets next year. The model must incorporate a sensitivity to the current and incoming clients. These clients, without fail, have been treated like common criminals throughout the entire process to stay legal or become legal to drive again. The truth is, the majority of these clients are normal everyday people and business professionals from our community that made a bad judgment call and got caught up in the system.
Greatest strength:
My trust in God is my greatest strength. There is a reason for and lesson in every perceived "bad" thing or situation. They only strengthen us or get us ready for something better — if we look at it the right way and have faith.
Greatest weakness:
Forgetting my greatest strength on a regular basis. But then I remember it!
Family:
Shelly, wife and partner for 23 years; Tyler Gabriel, 23, son and employee; Macy Paige, 18, daughter; Maddie Rosalani, 15, daughter; Rylie Marie, 14, daughter; Gannon Christopher, 11, son; and Dillyn Ericka, 6 months, daughter.
What I do for fun:
Getting dirty in my Jeep, hunting, riding my motorcycle at moderately high speeds — but most of all antagonizing my beautiful girls with a sense of humor that only I think is funny. Really, really funny.
Favorite place in Columbia:
Definitely downtown, because of the restaurants and the unique people and atmosphere.
Most people don't know that I:
I am a born introvert that continually struggles with social anxiety, but, for the most part, I overcome it daily. But those around me have no idea.