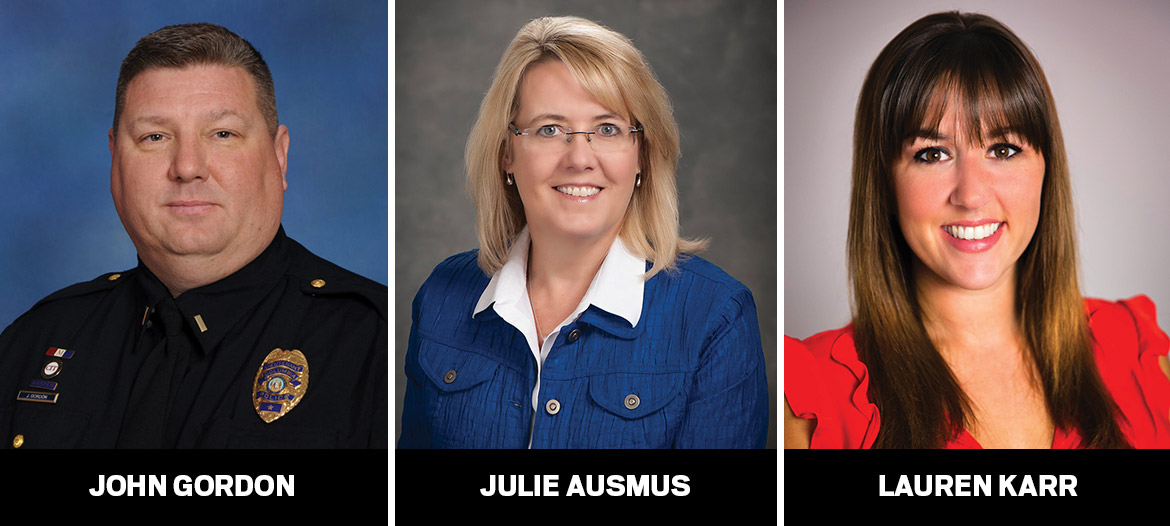 John Gordon
John Gordon has been promoted to the rank of deputy chief of the Columbia Police Department. Previously the assistant chief of the operations bureau, Gordon will now oversee the operations bureau, which includes all personnel assigned to patrol. Gordon attended the Senior Management Institute for Police in 2015, and he has a bachelor's degree in business administration from William Woods University.
Tim Springer
After serving Boone Electric Cooperative for almost 22 years and retiring in 2016, Tim Springer, a former manager of environmental health and safety, was awarded the A.C. Burrows Award by the Association of Missouri Electric Cooperatives. The award recognizes directors and employees of electric cooperatives for their outstanding service to their cooperative, service areas, and surrounding community. Springer served in the U.S. Air Force and completed his career as lieutenant colonel.
Seth Sherman
Dr. Seth Sherman, a sports medicine orthopedic surgeon at MU Health Care's Missouri Orthopaedic Institute, has been selected as one of 16 top sports knee surgeons in the U.S. by Orthopedics This Week. He was recognized for not only his clinical care, but also his work as an athletic team physician, researcher, and educator. Sherman is also an assistant professor of orthopedic surgery at the MU School of Medicine.
Columbia Convention and Visitors Bureau
The Columbia Convention and Visitors Bureau has promoted Julie Ausmus to tourism administrative supervisor. In her new position, she will oversee the CVB's tourism development program and be a liaison to the advisory board. Additionally, Beth Mead has been promoted to tourism services supervisor. Her responsibilities will include overseeing all sales and services staff at the bureau.
Lauren Karr
The Mid-Missouri Chapter of Public Relations Society of America named Lauren Karr the 2016 Communicator of the Year. Karr works at Veterans United Home Loans as director of communications and was given the award for her positive impact on the communications profession and her demonstration of superior professional character and achievement.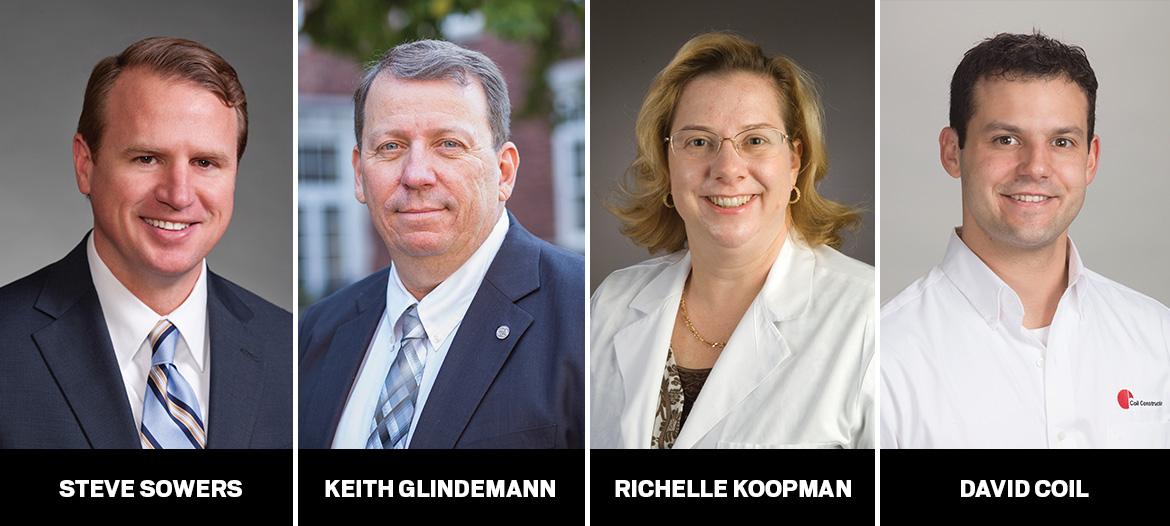 Commerce Bank
Steve Sowers has been named president of Commerce Bank's Central Missouri region. Sowers succeeds Teresa Maledy, who was recently promoted to chairman and will continue as chief executive officer. In this role, Sowers will continue his duties as the commercial division manager of the bank's Central Missouri region. These changes anticipated Jim Schatz's retirement at the end of 2016. Schatz served as chairman and chief credit officer for 17 years.
Sandy Neal
Sandy Neal has been appointed as the new Alliance Water Resources president. Neal has held the previous positions of director of business development, director of human resources, and corporate compliance officer within the company. Alliance owner Dale Wagner, who has served as president since 2012, will remain involved in his role as chairman of the board.
Keith Glindemann
Keith Glindemann, Columbia College's director of veterans services, has been elected the president of the National Association of Veterans' Program Administrators. He was previously the vice president of the organization and has served as the legislative affairs director as well.
Richelle Koopman
Dr. Richelle Koopman, associate professor of family and community medicine at MU, has been elected president of the board for the journal Annals of Family Medicine. Koopman will oversee publication and budgeting of the journal, which publishes family medicine research focused on patient-centered care.
David Coil
Coil Construction promoted David Coil to the role of executive vice president. Coil joined the company full-time after graduating from Southern Methodist University in 2007, though he worked part-time as a field laborer for the company in high school. In his new role, Coil will focus on project development and oversight of the company's daily operations.