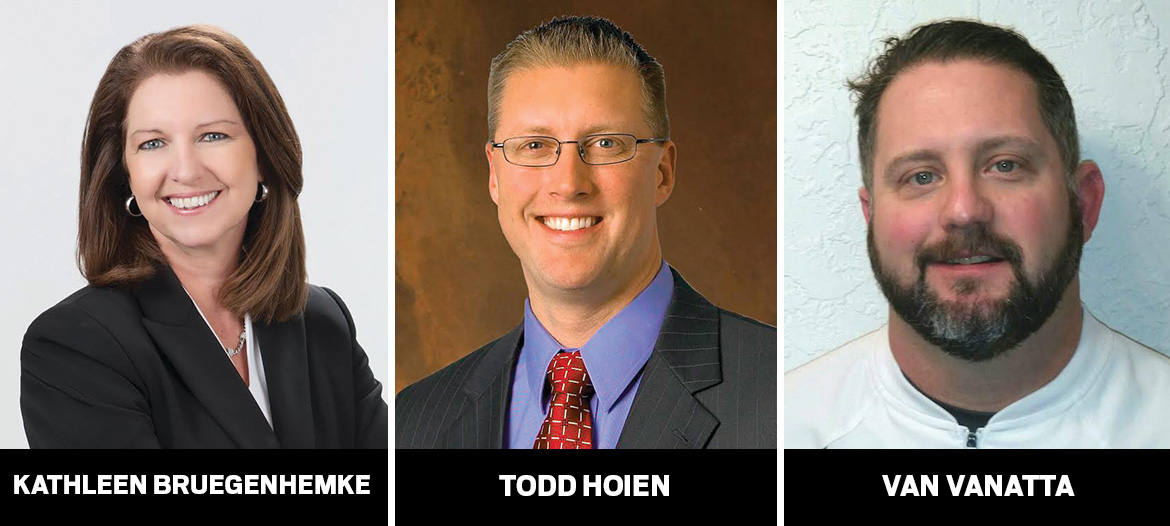 Hawthorn Bank
Kathleen Bruegenhemke has been named chief operating officer, in addition to serving as chief risk officer. She joined Hawthorn Bank in 1992 and has more than 30 years of experience in the banking industry. In addition, Todd Hoien has been named market president for the Columbia area. He joined the bank in 2010 and most recently served as senior vice president and senior commercial lender for the Columbia market.
Columbia Public Schools
Van Vanatta has been hired as the Rock Bridge High School head football coach. Vanatta has been a coach at Hazelwood Central High School in Florissant since 2007. Trevor Rubly has been hired as the Hickman High School head football coach. Rubly has more than 13 years of coaching experience, most recently as defensive coordinator and assistant head football coach at Enid High School in Enid, Oklahoma. Both Vanatta and Rubly will teach full-time at their respective schools.
Brianna Lennon
Lennon has joined the Law Office of Mike Campbell and will focus her practice on personal injury, business disputes, and consumer protection matters. Lennon recently ran unsuccessfully for Boone County commissioner, and she has worked as assistant attorney general in the consumer protection unit of the Missouri Attorney General's office and was the first elections integrity coordinator for the Missouri Secretary of State's office.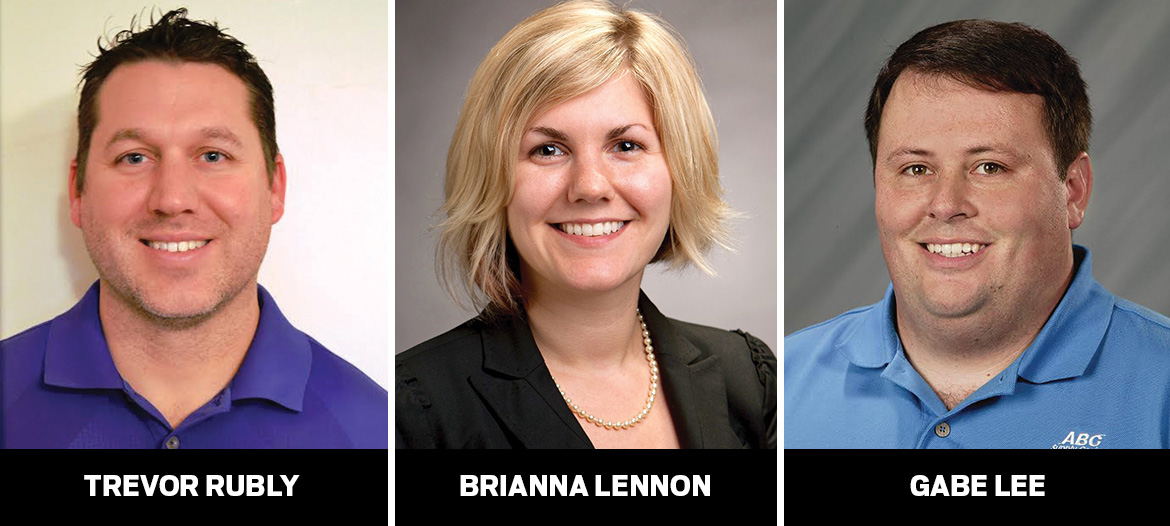 Dr. Dawn Cornelison
Cornelison, associate professor of biological sciences and an investigator at the Bond Life Sciences Center, recently was awarded the Presidential Early Career Awards for Scientists and Engineers, the highest honor given by the federal government to science and engineering professionals in the early stages of their research careers. Cornelison, an expert in the field of satellite cells, is the only researcher from Missouri to receive the award this year.

Gabe Lee
Lee has been named manager of building products distributor ABC Supply Co.'s Columbia location. He began his career with ABC Supply in 1999 and most recently managed the Farmington location.

Columbia Hospitality Association
The CHA membership, which represents the majority of Columbia's hotels and bed-and-breakfast entities, has named its officers for 2017. Steve Bales, general manager of Wingate by Wyndham, will serve as president; Brandon Boyer, general manager of Courtyard by Marriott, will serve as president-elect; Stephanie Hall, director of sales at Residence Inn, will serve as secretary–treasurer; Nadia Ryakhmyatullov, general manager of Candlewood Suites will serve as vice president of membership; Susan Bell, general manager of Hampton Inn & Suites at Stadium, will serve as vice president of education; Glyn Laverick, owner of the Tiger Hotel, will serve as past president.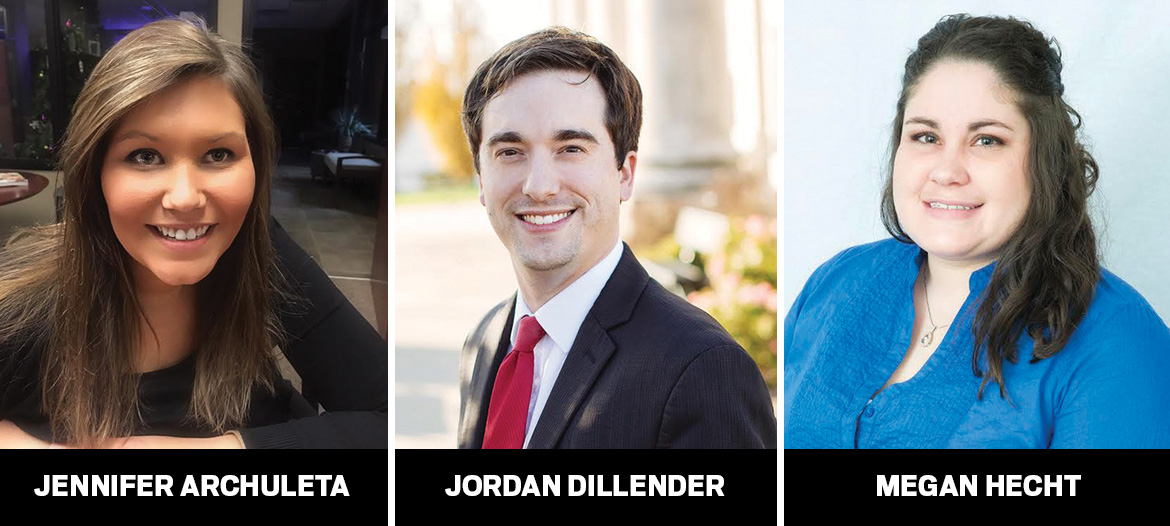 Atkins Inc.
Dale Spry has been named the new chief operating officer for Atkins. He brings 35 years of management experience to the position. Also, Lee Holt has been promoted to contract and corporate director of building services for Atkins. Lee has served as regional manager and has overseen the Jefferson City branch.

Jennifer Archuleta
Archuleta, operations manager at Columbia Credit Union, has been selected for the 2017 CUlead class, the Heartland Credit Union Association's leadership development program. It is a one year, interactive program for Kansas and Missouri credit union employees who possess leadership potential.

Jordan Dillender
Dillender has become an associate at Brown Willbrand P.C. He'll practice in business and commercial law. Dillender joined the firm in 2014 and gained experience in the employment, real estate, and construction industries. He received his J.D. from the MU School of Law in 2012.

Megan Hecht
Hecht, a family nurse practitioner, has joined the Boone Medical Group – North practice. Hecht will provide primary care services by appointment. She received her Master of Science in nursing degree from Southeast Missouri State University in 2016. Before that, Hecht practiced as a registered nurse for five years.