Courtney Bartolacci, creator of Bartolacci Jewelry, started crafting from a very young age.
Growing up in San Diego, Courtney and her sister would play in their mother's jewelry, pulling everything out and playing dress-up. This original passion and play prompted Courtney to look at jewelry later in life and find a way for women to purchase their own fashionable pieces. "I realized I could come up with something just as beautiful for a more affordable price," says Courtney.
When her kids were toddlers, she started creating pieces while they napped, and her jewelry line blossomed from there.
Courtney's jewelry line emerges from an earthy mindset. Courtney finds inspiration while taking walks and being outside in nature, which stems from her upbringing up near the ocean in San Diego. She tends to gravitate toward turquoise beading, pearls, and any shade of green, which give her pieces a combination of different textures.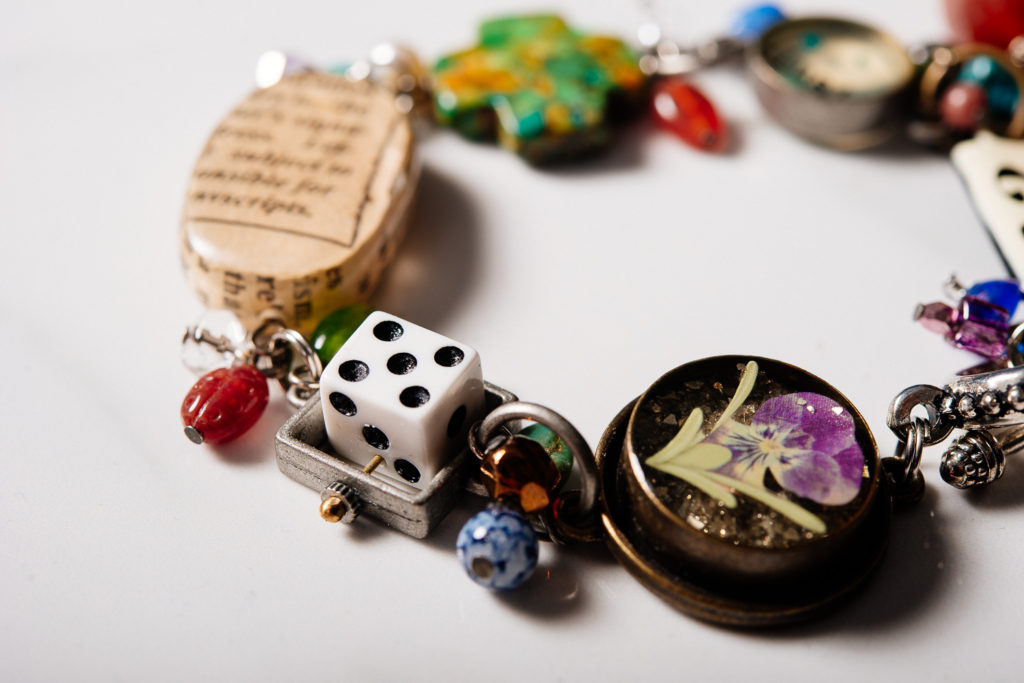 Her mom is also a big inspiration. Courtney's studio is filled with things that belonged to her mother, including a chair and ottoman set, luggage, and a picture she made. The picture shows three female faces, which Courtney says remind her of herself, her sister, and their mom. "It's like she is cheering me on, even though she has passed on," says Courtney.
Courtney also loves transforming pieces by taking something that is broken and creating something new. Once her mom mailed her a lone earring, and Courtney kept it, not knowing what to do with it. As time passed, she was inspired by an idea of a necklace she wanted to make and instantly thought of the earring. It became a pendant on the necklace.
Bartolacci Jewelry is beautifully eclectic, ranging from bold statement jewelry to more delicate pieces. With a love for nature and reviving the broken, Courtney has created a stunning collection with only greater things to come.
You can find Courtney's jewelry at Encore in Moberly and at Bartolacci Designs on Etsy.