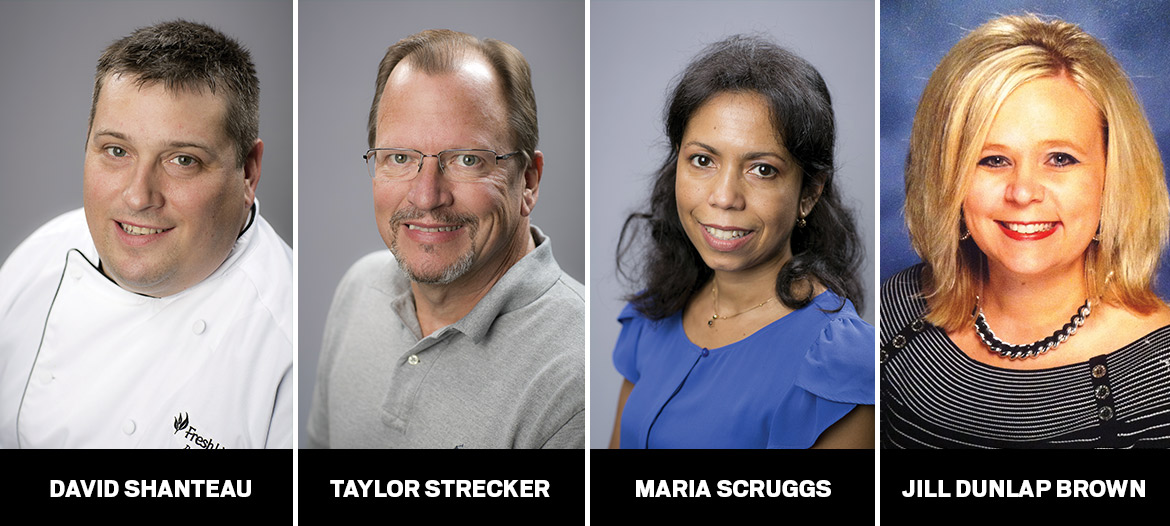 Fresh Ideas
Fresh Ideas Food Service Management has recently hired two new account managers, David Shanteau and Taylor Strecker. Shanteau will oversee accounts in Arkansas, and Strecker will oversee accounts in Missouri, Kansas, and Nebraska. Additionally, Maria Scruggs was appointed to controller at the company and will manage financial reports, accounts receivable, accruals, and expenses.

Jill Dunlap Brown
In mid-February, Columbia Public Schools recommended Brown as the new assistant superintendent for elementary education to the Columbia Board of Education. Brown has 16 years of education experience, most recently serving as the principal at Russell Boulevard Elementary School. She'll replace Ben Tilley, who will retire after 21 years with CPS at the end of the school year.

Jenny Williamson
Williamson was recently appointed as the regional director of operations for northeast Missouri for Integrity Home Care and Hospice. Williamson previously served as regional manager of the Columbia branch, where she had been since 2014.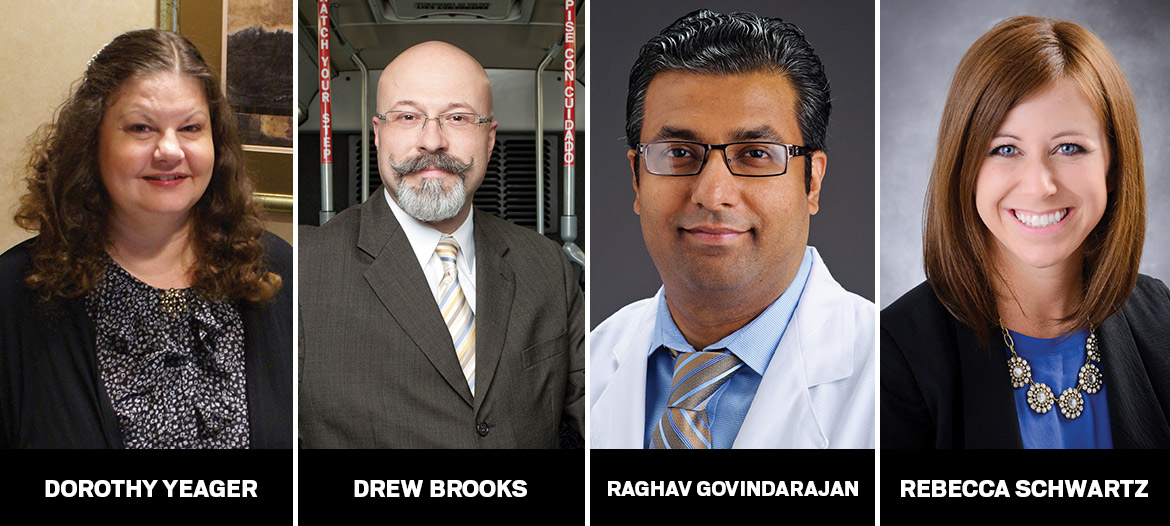 Missouri Public Transit Association
Columbians Dorothy Yeager and Drew Brooks recently took over as acting president and vice president of the MPTA, a statewide transportation nonprofit. Yeager is the executive director of OATS, another transportation nonprofit, and Brooks is the multi-modal manager at the City of Columbia, where he manages the city's public transit systems.

Greg Steinhoff
Steinhoff, vice president of industry and regulatory relations for Veterans United Home Loans, was appointed to Boone Hospital's board of trustees. Steinhoff served on the board in the past before resigning to become Missouri's director of economic development under former governor Matt Blunt.

Amanda Blumhorst
Socket, a phone and internet provider, hired Amanda Blumhorst as the company's new controller. Blumhorst is a certified public accountant with 15 years of financial experience. Before joining Socket, she was director of financial operations for Alternative Community Training, a nonprofit. She earned her MBA from William Woods University in 2005.

Raghav Govindarajan
Dr. Govindarajan, an assistant professor of neurology at the MU School of Medicine and a neurologist at MU Health Care, received the Exceptional Mentor Award from the American Medical Women's Association. Govindarajan also received the Clerkship Director Teaching Award from the American Academy of Neurology. He will formally receive the AMWA award on April 1 and the AAN award on April 24.

Shelter Insurance
Clint Miller and Nancy Allison have been recognized by Shelter Insurance as two of the company's highest achieving sales representatives for 2016. Miller joined the Shelter team in 1991, and has been recognized for his outstanding performance 16 times; Allison has been with Shelter since 2006 and has been recognized 10 times.

Rebecca Schwartz
The Boys and Girls Clubs of Columbia hired Schwartz as director of development and stewardship. Schwartz brings experience working in development at MU and working as a real estate agent in the Columbia market to the position.