Aneesh Tosh
Dr. Tosh, an adolescent medicine physician at MU Children's Hospital, became a certified eating disorder specialist, a distinction given by the International Association of Eating Disorder Professionals. Tosh is an associate professor of child health at the MU School of Medicine.

Pat Carney
Carney was recently named chief strategy officer for Agents National Title Insurance. He was previously the chief innovation officer at ClosingCorp. Carney is also the founder of 360 STS, a consulting firm that assists title companies with developing new products and solutions to help workflow, automation, and compliance.

John LaRocca
In February, LaRocca was named president of the Missouri Restaurant Association. LaRocca has been the manager of MU's University Club since 2006 and also served as the president of the Mid-Missouri Restaurant Association in 2013.

Lydia Melton
Melton, owner of Günter Hans in downtown Columbia, has been named president of the Mid-Missouri Restaurant Association, a group representing restaurants and cafés in Columbia, Boone County, Jefferson City, and the Lake of the Ozarks. Melton opened her first bar at the age of 24. Through the help of a local bank and Kickstarter, an online funding platform, Günter Hans opened in 2013.
 
Guy Adams
Adams, a professor emeritus in the Truman School of Public Affairs at MU, has been selected by the American Society of Public Administration as their 2017 recipient of the Dwight Waldo Award. The Dwight Waldo Award is the ASPA's most prestigious award and is presented to those who have made outstanding contributions to the professional literature of public administration throughout their career.

Central Bank of Boone County
Central Bank announced three employee promotions in February. Jimmy Nickles is now assistant branch manager at the Motor Bank, Robert Reil is now senior teller at the Columbia Mall location, and Amanda Baker is now teller II at the West Broadway location.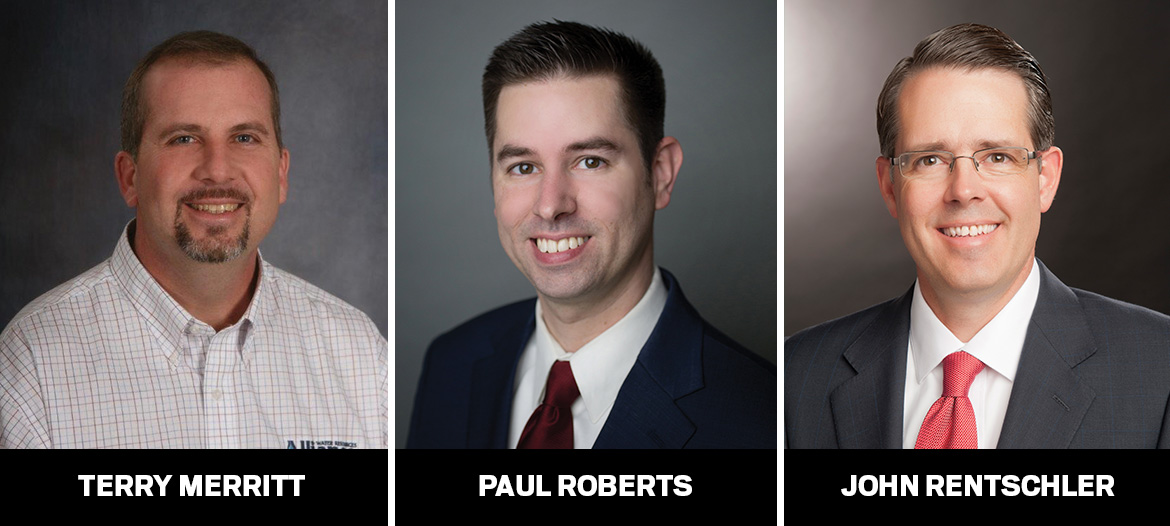 Randy and Kathie Gibbs
Randy and Kathie Gibbs, owners of Ram Jack of Mid-Missouri and St. Louis, a foundation repair business, have received two awards from Ram Jack's corporate office. Their Mid-Missouri division received the award for largest commercial single sale.

Terry Merritt
Merritt has been promoted to position of director of marketing and business development for Alliance Water Resources. He has been with Alliance since 1995, when he joined as an operator and maintenance mechanic, and most recently served as a division manager.

Commerce Bank
Shane O'Neil and Paul Roberts have been appointed to the roles of retail banking officer and branch manager, respectively, for Commerce Bank. O'Neil previously served as branch manager for Commerce's Rock Bridge location, but he will now be managing both the main location and the Fifth Street branch in Columbia. Roberts, who joined Commerce in 2009, will now serve as the as branch manager for the Commerce branch located in Hy-Vee at 3100 W. Broadway.


John Rentschler
Rentschler, a wealth management advisor with Northwestern Mutual in Columbia, has qualified for Court of the Table and membership in the Million Dollar Roundtable, a sought-after trade association for financial advisors and insurance brokers. Rentschler has been with Northwestern Mutual since 1986.