After its founding in 2001, Monarch Title Company was quick to spread its wings.
Mike and Maureen Dalton, co-founders of Monarch Title, had plenty of experience and connections to get Monarch flying right from the start. The Daltons were shareholders of another title company in Boone County from 1988 to 1994, and in the time between leaving their previous business and starting their new one, they continued to dabble in the real estate and banking industry.
"They had a strong presence in Columbia, especially Maureen," says Chuck Bowman, president and shareholder of Monarch, "and that helped their business take off almost immediately."
Essentially, all title companies are offering the same services — title searches, insurance, settlement closings, reports, etc. — so the relationships built between the company and customers are what set certain businesses apart.
Monarch offers closings outside of regular business hours — the company offers to do them on weeknights and weekends, and they'll meet up with a customer wherever it's most convenient. "That's one of the things that sets us apart," Bowman says.
Similarly, they try to reply to all customer requests and questions within a single business day, which Bowman says helps build the strong relationships the company is striving for. "Service with Distinction" — that's their motto.
Community Caring
Customer service and community involvement are two things Monarch prides itself on, and in some respects, they've become a household name because of it. In 2014, they were selected as a finalist for the Columbia Chamber of Commerce's Small Business of the Year award; Dalton was a finalist for the Columbia Daily Tribune's Business Woman of the Year award in both 2013 and 2016.
The company participates in numerous fundraisers and its members can be spotted on boards and committees all over the community. Bowman alone serves on the boards of Job Point, the Boys and Girls Club, Crime Stoppers, and the Missouri Land Title Association.
For the past three years, in what's become a passionate tradition for the company, Monarch has participated in the Boys and Girls Club chili cook-off fundraiser. They boast trophies in their office, having placed in the top three all three years (They took home first place in 2015).
"If you help your community, it's going to help your business," Bowman says. "That means giving time and money. You have to do both, and I think we do a good job of that."
Changing Market, Challenging Updates
Title insurance companies have been faced with a number of challenges the last few years as new forms and regulations have been introduced by the Consumer Financial Protection Bureau, a federal agency formed in 2010 as part of the Dodd-Frank bill.
In 2015, two staples of the paperwork-heavy industry were replaced. HUD-1 settlement forms, which list all the charges and credits during a real estate settlement, and truth-in-lending statements, which provide information on the cost of credit, were replaced with what is called a closing disclosure form. This form is much shorter and provides fairly straightforward information regarding loan terms, various fees, and closing costs. In addition to the change in documents, a new three-day rule was implemented to ensure that consumers had enough time to go over their closing information and ask questions before signing. (In previous years, a 24-hour rule was in place.)
The new rules were put in place to make the process more efficient and easier for consumers to understand. But while the CD provides more concise information for the customer, the process of switching over has proven challenging for banks and title companies involved.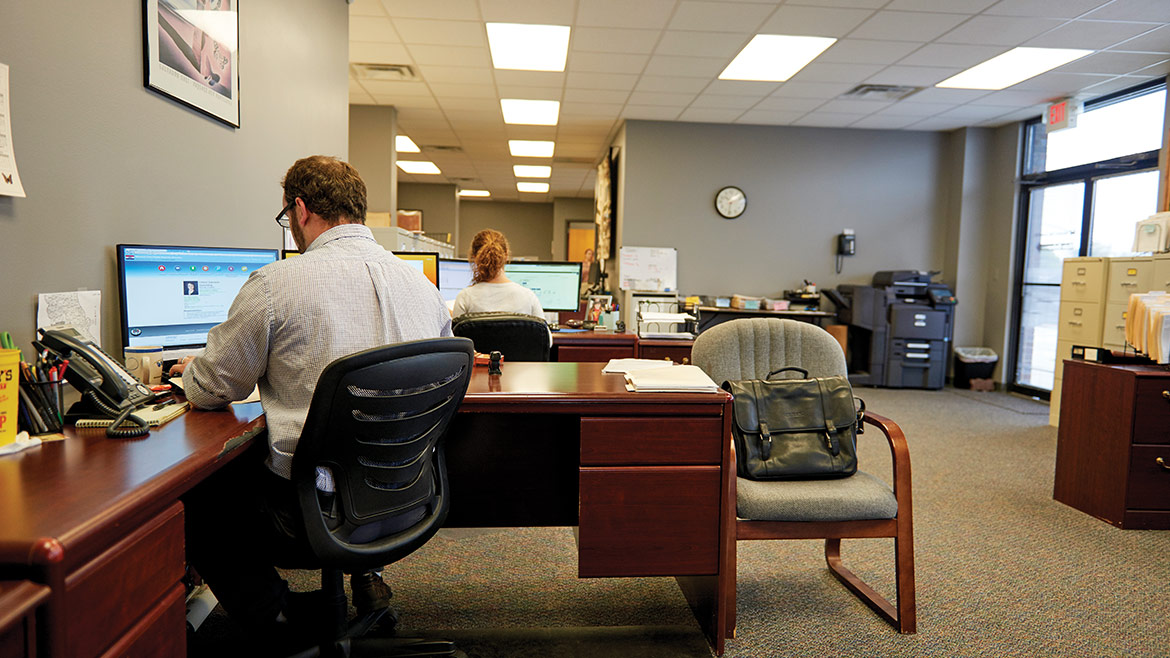 While Monarch had worked closely with banks before, many had different ways they wanted the paperwork completed. According to Dalton, Monarch would accommodate each different bank as the preferred methods of handling the changes differed.
"CFPB didn't really give you any instructions, so how do you handle that?" she says.  "We did the best we could with the information we had."
When the changes began, Monarch Title Company was quick to get things moving. They created their own best practices manual, a series of procedures that highlight the effectiveness of the company. It's based on the best practices and "seven pillars of excellence" set forth by the American Land Title Association.
Along with the updated practices manual, the company invested in all new software to keep up with the changing market. The new software — SoftPro Select — allows the company to perform almost all of its tasks electronically. While they still meet with customers face to face, this software keeps all the files and documents online, making future logistics more efficient.
Expansion Ahead
While it's always difficult to predict what the future will hold, Monarch has no intentions of slowing down.
"In five to 10 years, we hope for more growth," Dalton says. "Continued growth and a bigger share in the market. We're constantly working on that."
Over the last 30 years, Dalton has watched the market change; in the last 15, her company has changed right along with it.
"You forget that it's really not been all that long ago," she says. "Ten years' transition has been pretty huge in the industry."
Currently, the company is working through 15 years' worth of files, scanning them and entering them into the new system. The transition has been eye-opening for Dalton herself — held within the nearly 600 boxes of paper is the company's evolution. As she sorts through the papers, she re-watches her company transition from fax and phone calls over to email.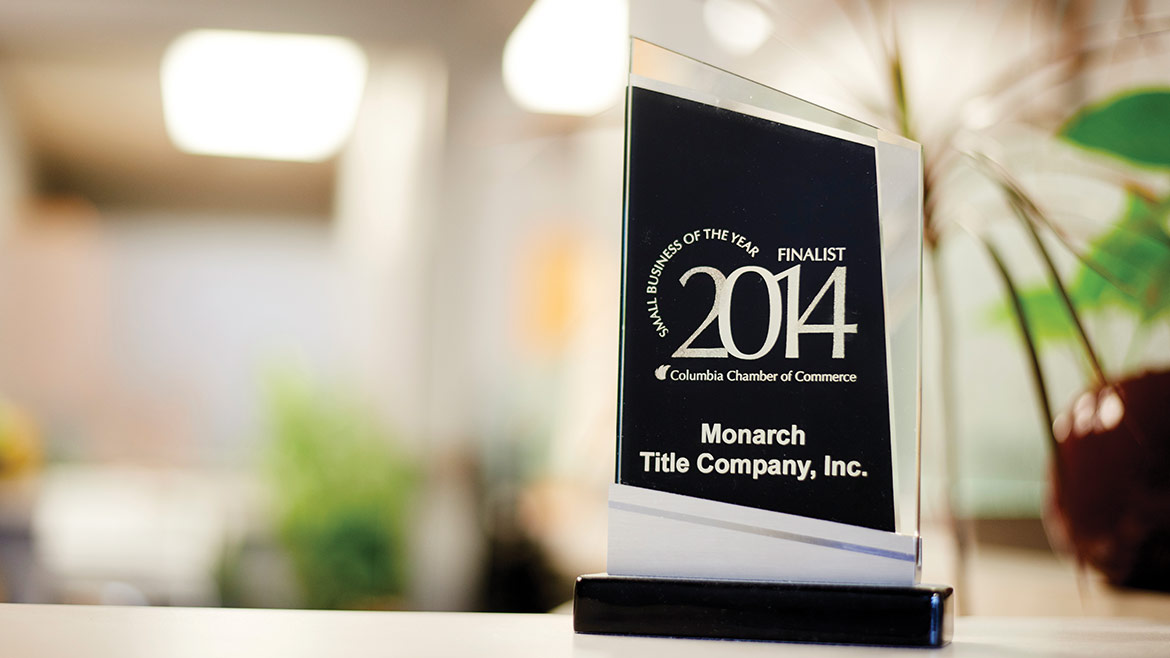 Dalton's husband, Mike, passed away in 2013, shortly after he retired from the company. Although Dalton is beginning to cut back on the hours she spends in the office, she's still involved in the day-to-day functioning of the business, as are her children. Her son, Jon, is the head of top production, and her daughter, Julie, is the head of the closing department.
"I hope that my family [will continue to] grow the business," she says. "It's been our baby."