Ukatsu
Ben Brooks and Joe Chee are co-founders of Ukatsu, the youth development program for young gamers.
The name stems from the Japanese phrase "katsu" which means "to win." Launched in February of this year, this program turns video games into a positive tool for growth through summer camps, rec leagues, and workshops. "We want to be the Boy Scouts, Girl Scouts, or Little League, but for the kids who play video games," Brooks says.
Ukatsu encourages social interaction and positive problem solving as well as a balance with living a healthy lifestyle for young gamers. Ukatsu focuses on teaching gamers the importance of maintaining respect across all genders and races online. They currently offer half- and full-day camps that give kids an opportunity to meet like-minded gamers and form friendships. The camps include curriculum that gives the gamers time to reflect on what they've learned by journaling and meditating.
"Your kids' love and passion for video games doesn't have to be a bad thing," Brooks says.
Address: 500 E. Broadway
Website: ukatsu.org
Contact: info@ukatsu.org

The Dance Academy
Sammy Baker has been dancing all her life. She started seriously pursuing dance at The Academy of the Fine Arts when she was 13; now, at 21 years old, Baker has launched her own dance studio, The Dance Academy.
"I think, with me being so young, I'm able to understand exactly what the girls are looking for, and I'm able to keep up with current dance events," Baker says.
She started teaching tap dance at The Academy of the Fine Arts when she graduated high school. When the owner of The Academy of Fine Arts retired, it gave Baker the opportunity to start fresh and create her own school. The Dance Academy offers summer classes, competition tryouts, and will have a traveling competition team that will compete in three or four events throughout Missouri.
What makes the Dance Academy different from other dance studios in Columbia, Baker says, is the family aspect. "I want parents to feel when they're dropping their kids off at dance that they're getting more than just dance lessons," Baker says. "They're getting taught life lessons."
Address: 3211 S. Providence Rd.
Website: thedanceacademycomo.com
Contact: director@thedanceacademycomo.com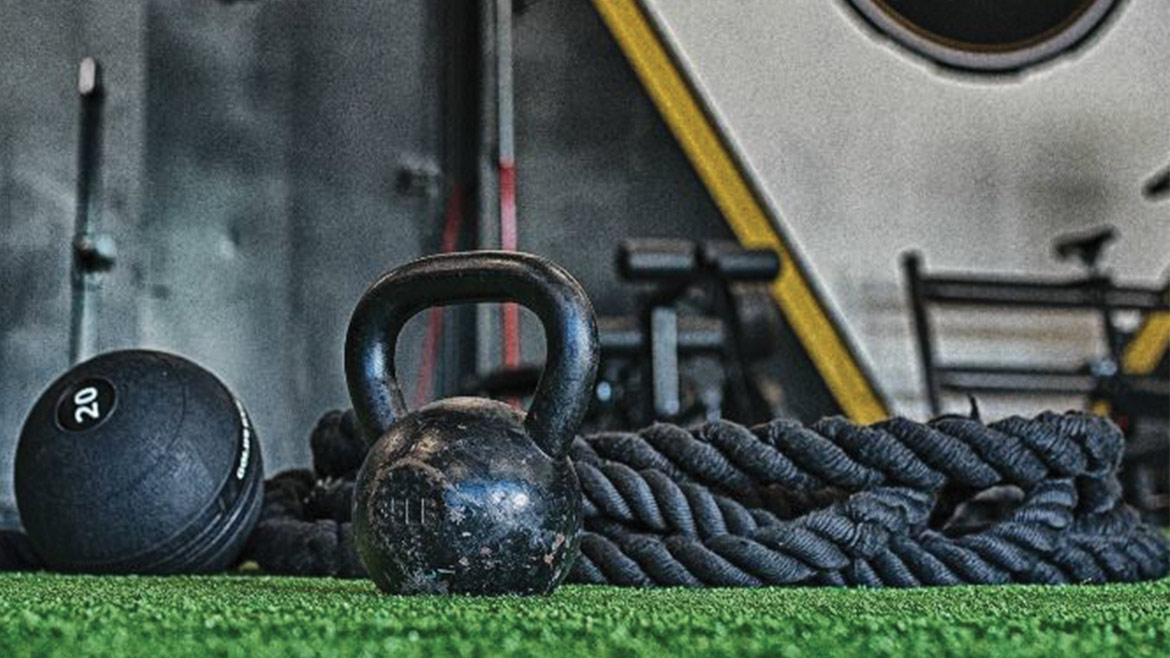 Athletes Performance Institute
After playing wide receiver for MU from 2008 to 2011, Jerrell Jackson went on to play professionally in the NFL and the Canadian Football League. Jackson is now back in Columbia and is the co-owner of the Athletes Performance Institute.
The Athletes Performance Institute is a training facility that offers group, personal, and athletic training as well as yoga classes and boot camps. "I want to have that gym to where it's affordable for any type of athlete to come and to get the tools they need to succeed," Jackson says.
The Athletes Performance Institute has trained athletes that have ranked nationally in their sport, received athletic scholarships, and been drafted onto professional sports teams. Jackson hopes to build a community that works together, regardless of background. He hopes students from rival high schools can come in, work hard, compete, and influence each other to be better and to help build "the gold standard in the Midwest."
Address: 128 E. Nifong Blvd.
Website: projectfitnessapi.com
Contact: 573-397-8324