What began as a handful of pork producers gathering one Sunday afternoon in 1954 has grown up a bit. There are now more than 300 members and 210 junior members of the Missouri Pork Association, all dedicated to the mission of enhancing opportunities and limiting barriers of Missouri pork producers and other industry stakeholders.
"We work with any pork producer who has interest," says Don Nikodim, MPA executive vice president. "However, we're really focused on those who make their living raising pigs."
After starting up in the home of the association's first executive, Gene Smith, and spreading roots in LaMonte and Boonville, the MPA moved to its current home on West Cunningham Drive in 1985. The MPA has three full-time staff members and is managed by an 18-member board of directors, of whom 17 are pork producers and one is an industry representative.
"Today, according to the USDA, there are around 3,000 folks raising pigs in Missouri," says Nikodim. "However, when the USDA counts pork producers, they include anyone who has even one pig. Breaking down the numbers, it's estimated that less than 300 of those producers raise approximately 95 percent of the pigs in our state."
According to Nikodim, about 25 percent of the pork produced in the U.S. goes to other countries; this number has been as high as 29 percent in recent months. Missouri currently ranks seventh among pork producing states, and is experiencing a considerable growth in sow numbers while maintaining its status as a leading exporter of weaned pigs. Missouri ended 2016 with an inventory of 3,100,000 hogs and exported nearly 5,000,000 weaned pigs for finishing in other states. Missouri is also home to the Seaboard Triumph Foods packing plant in St. Joseph and a Smithfield plant in Milan, both of which export pork worldwide.
"You hear folks say that we need to raise pigs like we did in the 1950s," says Nikodim. "Well, that leads to a lot of hungry people! Farming is nothing like it was when my dad and grandpa farmed."
Nikodim notes that MPA members are interested in technology and how it can improve the industry, including its sustainability practices. According to the Farmers and Ranchers Alliance, an industrial agriculture advocacy group, pork producers now use 78 percent less land and 41 percent less water to produce a pound of pork than they did 50 years ago, and producers have cut carbon emissions by 35 percent over the same span.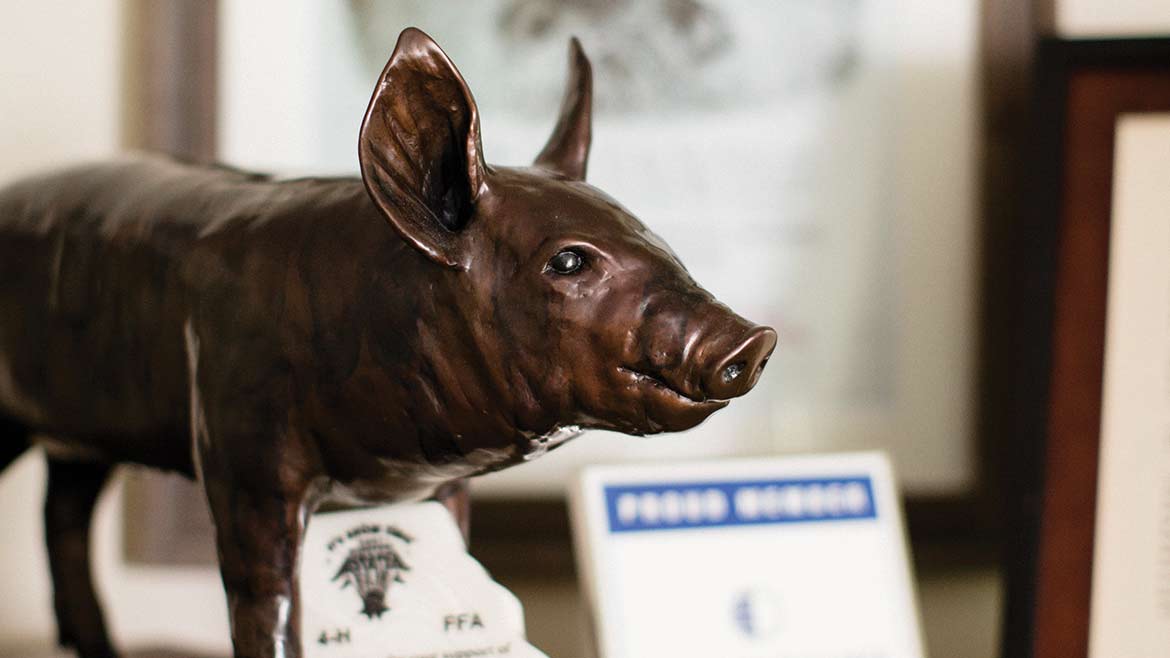 "Essentially, pork producers feed corn and soybeans to pigs to make pork," Nikodim says. "They collect and utilize the animal origin plant nutrients — or manure — and use that natural fertilizer source to produce more corn and soybeans and then repeat the cycle. At the same time, for the most part, pigs are grown in environmentally controlled barns that protect both the animals and farmers from Mother Nature. Contrary to what many think, there aren't any growth hormones used in pork production, and antibiotics are used sparingly as prescribed by veterinarians."
In addition to publishing newsletters and magazines, the MPA hosts various programs and activities throughout the year in an attempt to support its members and educate the general public on modern-day pig farming and pork consumption.
"We routinely work with a variety of partners to promote and inform consumers about pork's great taste and value," says Nikodim. "'Pork: The Other White Meat' and 'Pork: Be Inspired' are the current tag lines. An enhanced promotional campaign, which will build on these, is in the works."
The MPA continues to partner with local food banks to sponsor "Taste of Elegance" chef competitions in Columbia, St. Louis, Springfield, and Kansas City. Each of these events involves 10 to 15 chefs who compete for the $1,000 grand prize and an expenses-paid trip to the National Pork Summit at the Culinary Institute of America. For junior members, MPA hosts several 4H and FFA youth activities throughout the year, including the FFA Pork Speaking Contest, judging contests, the Youth Pork Institute, and the MPA Youth Show Pig Circuit.
In 2009, the MPA built a new facility for The Pork Place, an establishment that has served a variety of pork products to fairgoers on the Missouri State Fairgrounds since 1979. This year, they added The Pork Stop, a sandwich shop at the end of the building that seats about 350 people.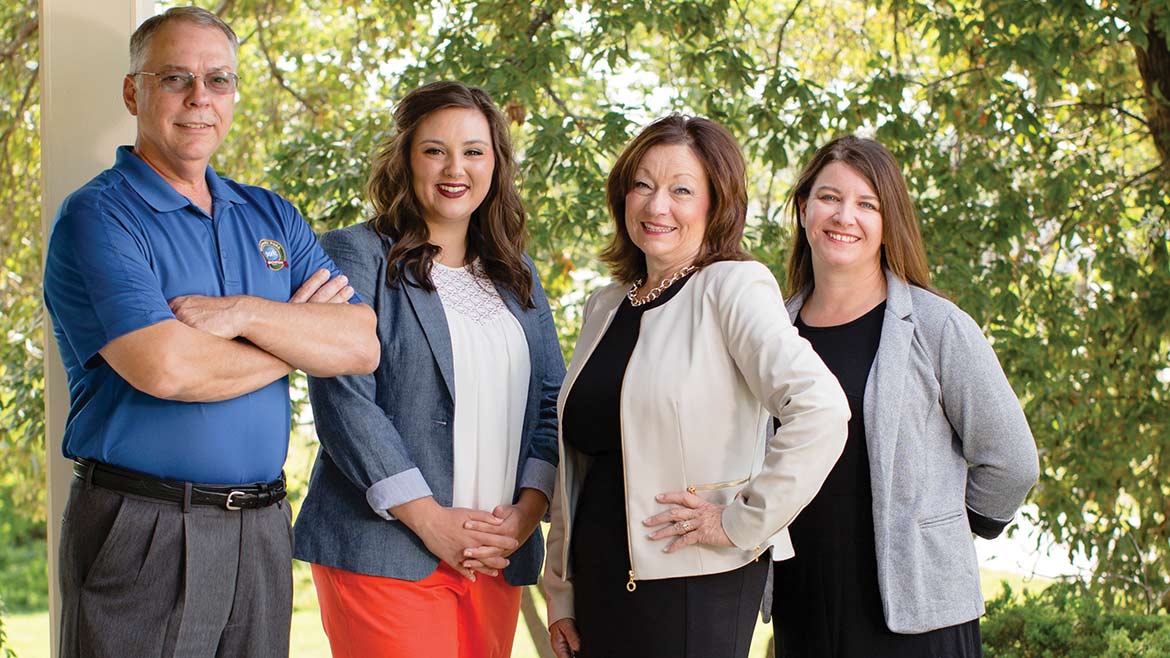 The MPA also organizes The Missouri Pork Expo convention and trade show, held at the Holiday Inn Executive Center in Columbia every February. The industry-wide event includes 100-plus commercial exhibitors, and in 2017, it drew in just over 900 participants from Missouri and surrounding states.
There's a lot for MPA to keep up with.
"When you look at the fact that pork is the most consumed meat in the world," says Nikodim, "and that people are always looking to add protein to their diet, I think pork production in Missouri will continue to grow."
**************************************
Pork Inventory in Missouri
1944: 5,404,000 hogs
1970: 5,120,000 hogs
2016: 3,100,000 hogs
The Missouri pork industry has an annual economic impact of over $1.5 billion and creates over 32,000 jobs statewide.
Top 10 States in pork sales
In billions of dollars. Source: USDA Census of Agriculture
Iowa: 6.8
North Carolina: 2.9
Minnesota: 2.8
Illinois: 1.5
Indiana: 1.3
Nebraska: 1.1
Missouri: .9
Ohio: .8
Kansas: .7
Oklahoma: .7
The MPA was initially funded through a voluntary program called "Nickels for Profit." Today, it's funded by a variety of means, including a voluntary strategic investment program for public policy issues and a legislative check off, where funds have restricted use for promotion, education, and research.
Facts and figures courtesy of Don Nikodim, the MPA, the University of Missouri, and the USDA.