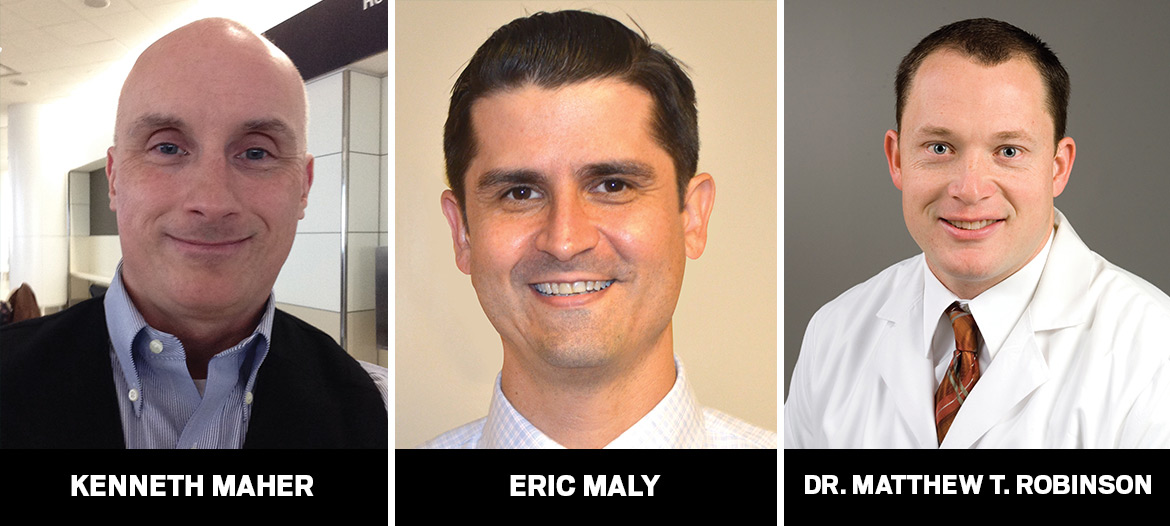 Kenneth Maher
Westminster College named Kenneth Maher its new chief financial officer and chief operating officer. Maher brings a range of experience from his previous role as CFO at TCS Education System, where he was responsible for all accounting, finance, organizational strategy, and regulatory functions.
David Dinwiddie
Caledon Virtual announced that David Dinwiddie has joined the company to serve in a business development role. Dinwiddie, a Columbia native, graduated from MU with a Bachelor of Science in business administration with an emphasis in marketing. Dinwiddie has worked with sales teams for pharmaceutical and biotech companies Pfizer, Bayer, Johnson & Johnson, and Genentech.
Eric Maly
The Food Bank of Central & Northeast Missouri selected Eric Maly as the new director of programs. Maly formerly worked for the Heartland Alliance, in Chicago, where he spent nearly 20 years working with local youth. Maly received a Bachelor of Arts in psychology from the University of Nebraska and a Master of Science in psychology from DePaul University.
University of Missouri
The MU School of Medicine named Dr. Matthew T. Robinson chair of the Department of Emergency Medicine. Robison previously was medical director of the emergency department at MU Health Care. The university's College of Human Environmental Sciences appointed Professor Frances Cogle Lawrence as chair and professor of the Department of Personal Financial Planning. MU also announced that Andrea Hayes will start as the interim assistant vice chancellor for civil rights and Title IX at the university. Hayes will make sure the school is in compliance with all Title IX laws, oversee grievance and equity resolution procedures, and provide educational materials and training for the campus community.
John Hall
John Hall, co-founder of content marketing agency Influence & Co., has recently published his book "Top of Mind" through the publisher McGraw-Hill. Hall and Kelsey Meyer Raymond co-founded Influence & Co. in Columbia in 2011 and have since expanded to St. Louis and Kansas City. Hall's book will continue with the mission to promote strong marketing goals and the practices that will cultivate them.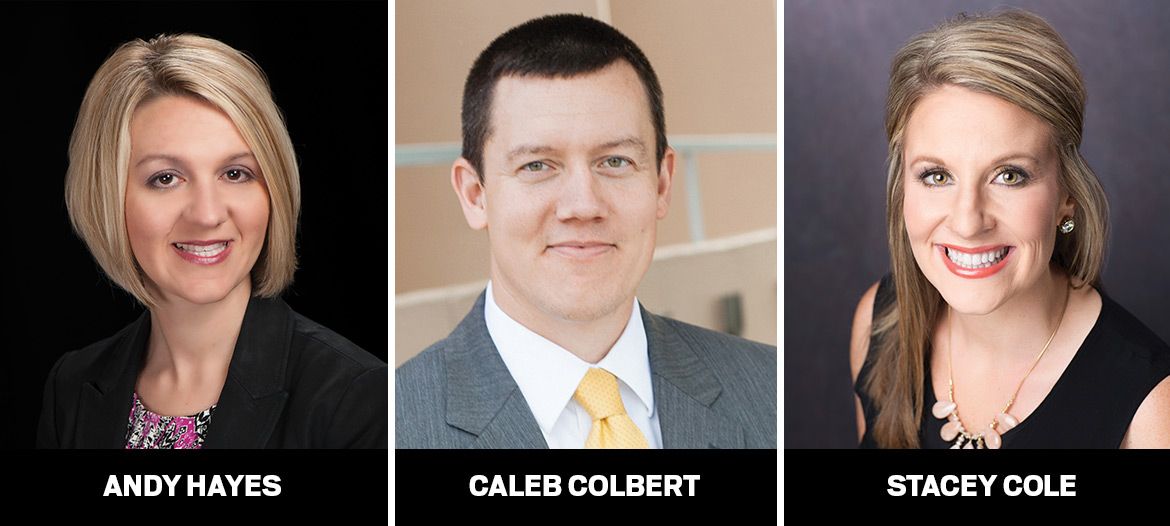 Caleb Colbert
The Columbia Chamber of Commerce has elected Colbert, an attorney and shareholder at Brown Willbrand, to the Columbia Chamber of Commerce Board of Directors. Colbert received both his undergraduate and law degrees from MU.
Stacey Cole
Joe Machens Dealerships named Stacey Cole its brand director. Cole graduated from MU with a bachelor's degree in business administration with an emphasis in marketing. She's held previous positions at Zimmer Radio Group and ReverseMortgages.com.
Stu Burkemper
Stu Burkemper joined Convergence Consulting as an independent brewery consultant. Burkemper will bring a new expertise to the company, focusing on assisting existing breweries and breweries in planning. Burkemper is an MU graduate.
Hanna Vore
Central Bank of Boone County promoted Hanna Vore to assistant branch manager at the Rock Bridge Bank. In her position, Vore will help oversee day to day management of the branch, with particular focus on employee support.