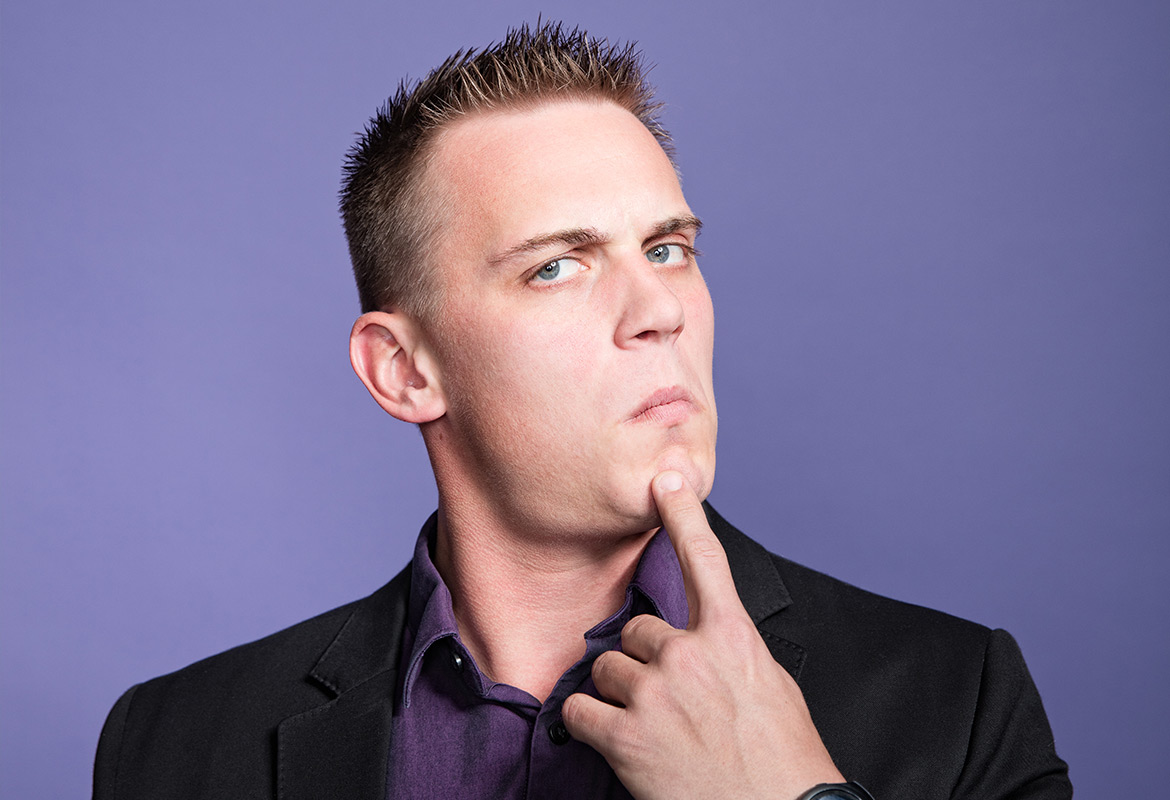 Adam Jeffrey Weber
President, The Evoke Group
Age: 27
Hometown:
Saint Charles.
Years lived in Columbia:
10 years.
Tell us about your job:
I started The Evoke Group in 2014 to give Mid-Missouri businesses a new option for digital advertising, as we saw a big gap in the utilization of video content to scale businesses, and a majority of our market continues to invest heavily in traditional marketing. My job has consisted of web design and development, video production, campaign strategy and management, proposal creation and sales, and HR or Operations related tasks. Now I rely on our awesome team for these things and work to provide the proper environment and company culture for each of our team members to grow creatively and professionally.
What are some misconceptions about your job?
"They must just hang out at Logboat all the time." We run an office that's entirely under the age of 30 and is next door to Logboat, so a lot of people assume we hang out there all the time. We love Logboat's beer, but running a full service digital agency is more than a full-time job. We often have meetings throughout the day and continue to work into the evening to make sure we stay on deadline for projects and meet our clients' goals.
What motivates you?
Innovation and change. My favorite part about working in digital media is trying to keep up with trends, new technology, new platforms, and new ways that businesses and brands are connecting with people.
What's your favorite community project?
Building the Chamber of Commerce website. Working closely with the chamber staff to build a beautiful website that's easy to navigate and incorporated the new technology they were implementing was a fun project. It's nice to know people in town trust us and that we can build something nearly every business owner has to visit to check up on events.
What is the single biggest lesson you've learned in business?
Never work for free. Early on I think I allowed myself to get taken advantage of a lot, and in the creative fields, people often treat their project like a big opportunity for you. But most of the times that I've underpriced our services, it's led to frustrating relationships and skewed perspective for the client. Understanding my own self-worth and instilling that in my team has been the biggest lesson I've learned.
What is one business goal you have for 2018 and how do you plan to achieve it?
Expanding The Evoke Group into new markets out west while focusing more on our strengths associated with producing and distributing online video content. We're expanding our video production team, and I've personally relocated to Denver to expand our team and client base in the booming entrepreneurial community that exists in Denver.
What trait do you most want in a co-worker or employee?
I expect our staff members to genuinely enjoy making stuff. Whether it's painting, music, or even knitting, I expect our staff members to seek fulfillment from making things. I believe that when you're a creative professional but only work for your clients' projects, it's next to impossible to recharge your creative energy and appetite.