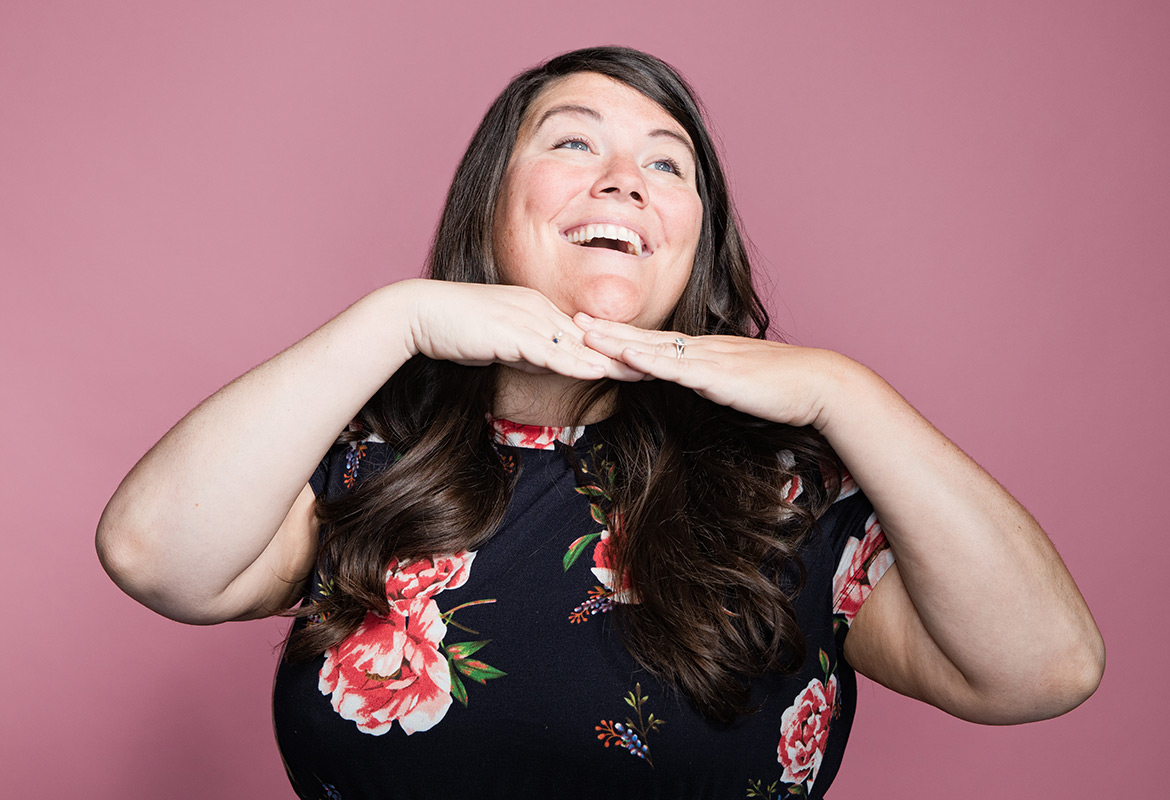 Barbie Banks
Executive Director, Citizen Jane Film Festival
Age: 35
Hometown:
Pevely Missouri.
Years lived in Columbia:
13.
Tell us about your job:
As executive director the the Citizen Jane Film Festival, I get to create, implement, and manage the raddest film festival by women in Columbia!
Who is a mentor in your life and how have they impacted you?
My college professor Harriet Yelon took me to my first film at Ragtag. I was in college at William Woods University and she brought a sociology class from Fulton to Columbia for a film. She showed me that film can be more than entertainment at a megaplex movie theater. She showed me that film can be a method for social change.

What are some misconceptions about your job?
I think people are always surprised that being the ED of the film festival is a full time, year round, job.  The minute a festival wraps we start working on the next year!
What was the last professional goal you accomplished?
I wanted to increase the pass and ticket sales for  the 2017 Citizen Jane Film Festival, and we did!  We saw a 20 percent increase from 2016 to 2017.
What's your favorite community project?
Cranktivus! It's part bike ride, part food drive. Cranktivus collects food for the central food pantry, and it's all done by bike!
What is your favorite business book you've ever read and what impact did it have on you?
A member of the Stephens College's board of directors recommended that I read "Fundraising for Social Change" by Kim Klein. It's a comprehensive, practical, and accessible resource for grassroots fundraisers.
If you had unlimited funds, what is the one specific thing you would do to improve Columbia?
I would make city council member a paid, full-time job. I think we would be able to accomplish so much more if the mayor and six city council members were able to focus solely on the city.
If you could improve one thing about yourself, what would it be?
I would get rid of my imposter syndrome!  Man, it rears its ugly head almost daily and I am tired of it!  Suggestions welcomed on how to beat it!