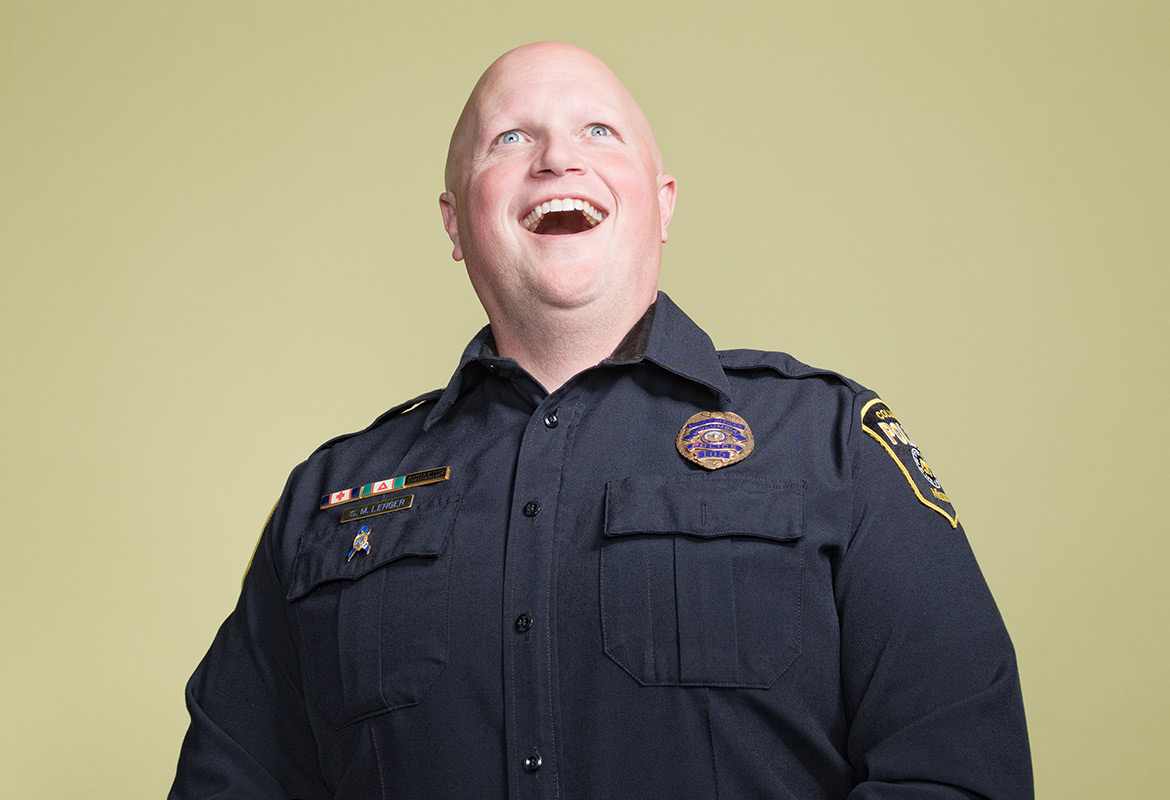 Scott Lenger
Police Officer, Columbia Police Department
Age: 36
Hometown:
Columbia.
Years lived in Columbia:
24.
Tell us about your job:
I'm currently assigned to the Community Outreach Unit.  here are four two-man teams within the unit along with a supervisor. Each of our teams are assigned to a strategic area of the city — my partner and I are assigned to the "North Strategic Neighborhood." Our neighborhood covers the Derby Ridge area, Auburn Hills subdivision, and the Arcadia Subdivisions. We're tasked with identifying problems in our neighborhood that need police attention, but we also look for other problems in our neighborhood that need non-traditional police services. When we identify these issues, we try to contact other services within the city to help those in need.
Who is a mentor in your life and how have they impacted you?
Sherman Brown, Lindsey Rentals. I worked for Sherman at a young age, but he taught me about some of the most important things in my life: respect, customer service, hard work, and family. These are the same things I think about in my professional and personal life today.
What are some misconceptions about your job?
This is a loaded question.  ?
What is the single best thing about your job?
I get to make meaningful and long-lasting impacts for families. In my opinion, I think some of the things we do within our unit can also impact future generations of some families that we have helped.
What is the single biggest lesson you've learned in business?
Customer service. Customer service was pounded into my head at a very young age working at Lindsey Rentals. It continued during my 10 years in the restaurant industry and continues today. Great customer service will continue to bring people back to whatever industry you are in.
What is one business goal you have for 2018 and how do you plan to achieve it?
Continue the success of our unit and how it has impacted the city of Columbia strategic plan. Continued efforts within our assigned neighborhoods will help complete the three-year plan developed by city leadership.
What trait do you most want in a coworker or employee?
Compassion. Without compassion, we can't help others in any way.
If you could improve one thing about yourself, what would it be?
I think sometimes I need to stop saying everything that's on my mind at one time during meetings and conversations.