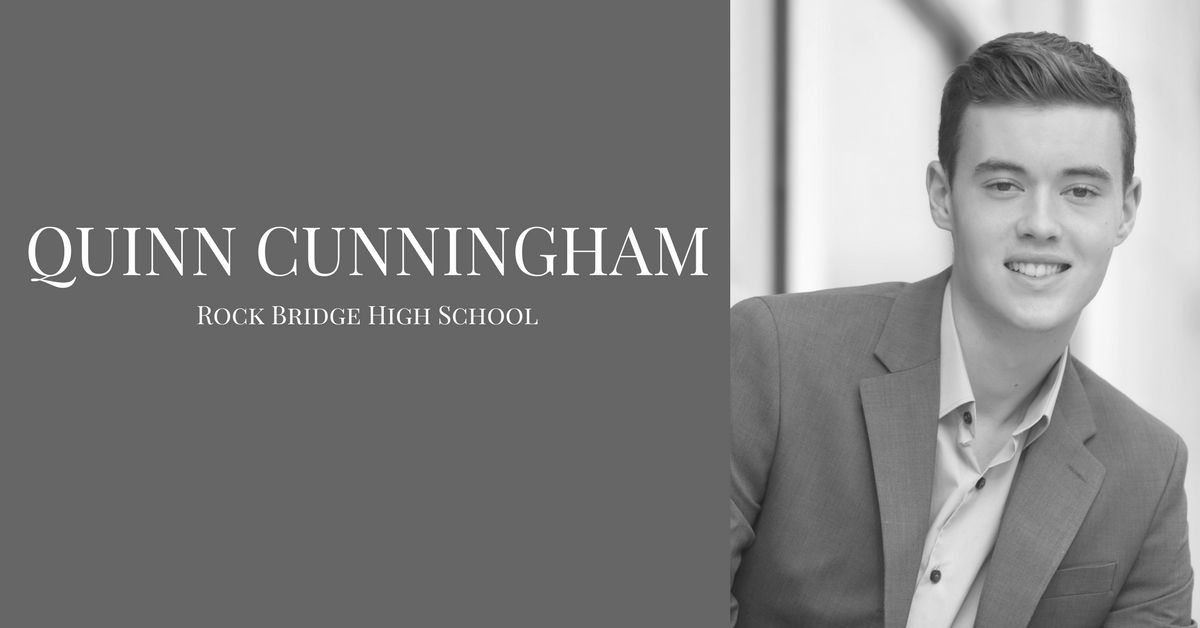 Age: 18
College Plans: Study physics and linguistics at MU.
Favorite Club or Extracurricular in High School: I have been involved in the Global Issues club throughout my high school career, and I have really enjoyed working with other students to learn a wide range of issues, including refugee resettlement, human-trafficking, natural disasters, economic and food security crises, and Native American issues.
Biggest Lesson Learned in High School: As a co-leader in several clubs at school and, as a leader in my Boy Scout troop, I've found that it works best to lead others from behind, encourage members without negative pressure, and give your teammates credit more often than yourself.
Future Goals: There are numerous, wide-ranging projects I have personally envisioned. One goal I have for the world centers around ideas. There's so much untapped potential in the spontaneous thoughts and ideas of people. I am planning on establishing an idea network, among other things, in order to organize the collective thought process in a fluid network of creative thought. I see the dying off of thousands of the world's languages as inherently dangerous to our civilization. I am planning and starting to implement ways to better publish thousands of languages for the public's consumption.