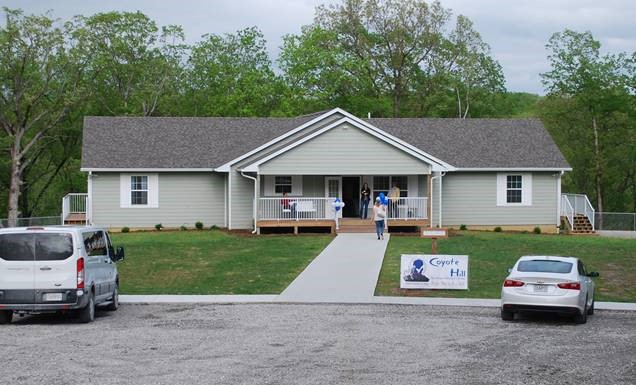 The doors of Coyote Hill's Petersheim Home are now open. On May 1, Coyote Hill Christian Children's Home held a ribbon-cutting ceremony to mark the opening of this new home for children. The home was built with donations from Ed Petersheim and Veterans United Foundation among others. The home is 5,500 square feet, has a basketball court and a van for the family, and is filled with toys and home essentials.
This organization seeks to keep siblings in foster care together, and each home houses up to eight children with the supervision of full-time, live-in home parents. With the addition of the Petersheim Home, Coyote Hill will be able to help around 70 to 80 children annually.
"This home is a place for children to find refuge, while finding themselves," Larry McDaniel, Coyote Hill founder and executive director, said in a press release.
Greg Steinhoff, Veterans United Home Loans executive, said in a press release, "Our employees were very passionate about getting behind this project and supporting it."