Mark and Katie Burton, co-owners of Valhalla's Gate, expand their store to grow Columbia's board game and role-playing community.
Valhalla's Gate, one of Columbia's thematic game stores, celebrated 19 years of business in August.

Co-owned by husband and wife Mark and Katie Burton, the store sells a variety of board games, card games, and role-playing games. These games are "more thematic" than ones found at common retail stores, Katie says, explaining that customers will find Game of Thrones-themed board games and "Dungeons & Dragons" accessory pieces.

One thing the store doesn't sell? Electronic games.

In this digital age, it may be hard to imagine a game store not selling electronic games, but Valhalla's Gate makes it work in large part due to the events they host. Almost every night of the week, they host a family board game night or tournaments for card game players. These events help the store stay successful.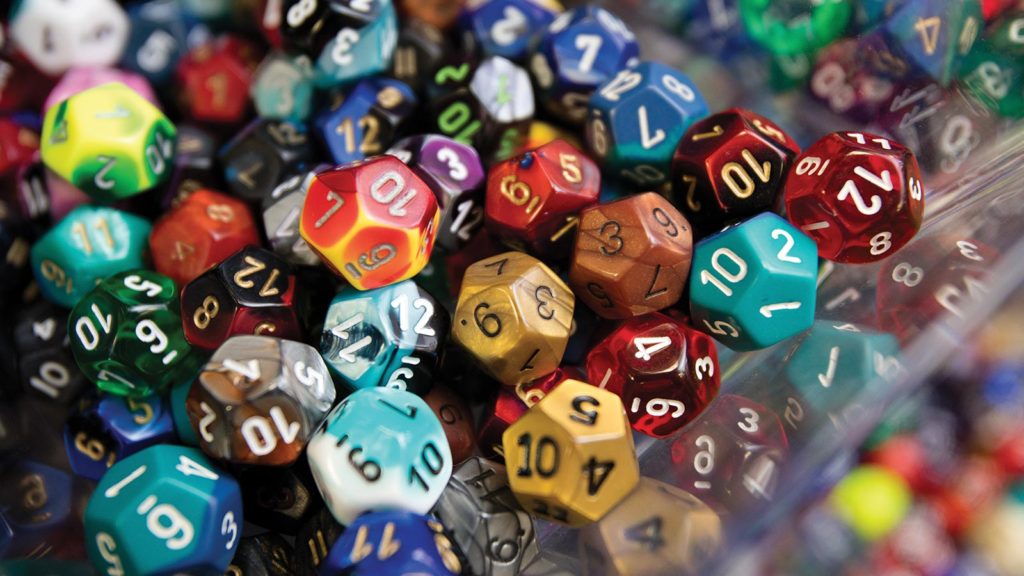 Playing with a Passion
By opening the store in 2000, longtime gamers Katie and Mark took their passion for gaming and turned it into a career.

Katie grew up playing board games with her father and participated in role-playing games in high school. Going into college, she continued to play board games and started going to local gaming stores.

She and Mark, along with a few other gamer friends, would stop at different game stores when they traveled. Then, when they met up for game nights, they would discuss what they liked and disliked about the stores.

"It was always, 'If we owned a game store, we would do this,' and 'If we owned a game store, we would never do that,'" says Katie. "One of our friends asked, 'Why don't you open a game store?' So we did."

Mark and Katie opened Valhalla's Gate with their friends-turned-business-partners along with investors from Virginia.

Deciding on a name for the store was a quick decision, Katie says. She and Mark once played a "Changeling" game in which Mark's character designed and owned a game store called Valhalla's Gate. "When we opened our store, there was only one name we could use," she says.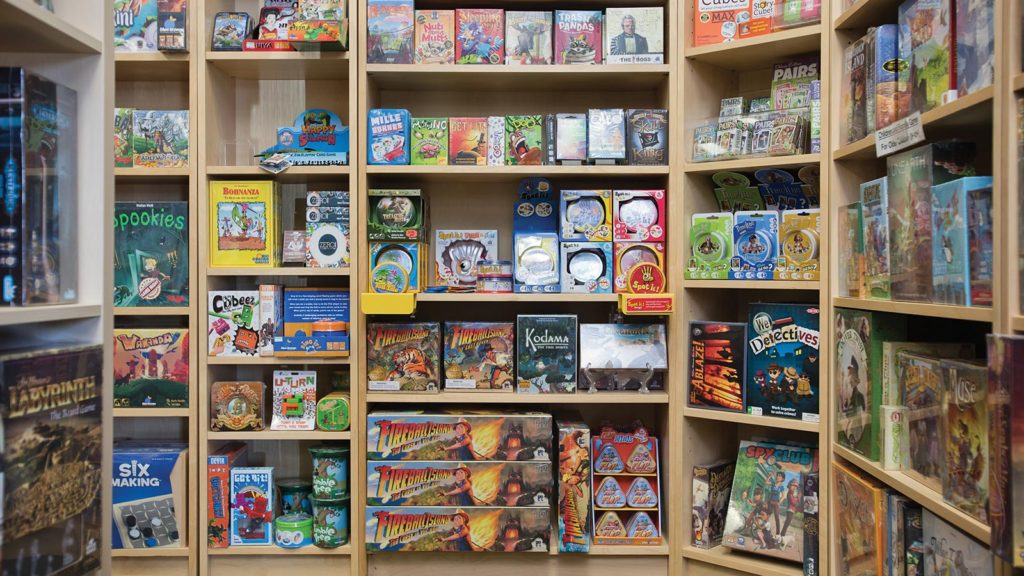 Expanding the Experience
Valhalla's Gate currently sells a wide variety of games and accessories, including family games, single-player games, two-player games, miniature tabletop games, futuristic games, historic games, and role-playing games. When browsing the shelves, traditional board games like "Monopoly" and "Scrabble" won't be found unless they're special editions. The store focuses on a different style of board game.

"We sell games that are more thematic — I call them more interesting," Katie says. "For kids, they always want to play 'Chutes and Ladders' or 'Candy Land.' Those have their purpose. They teach taking turns and how to play a game, but they aren't very fun for adults," says Katie. "The games we sell expand upon that. They still teach the turn taking or color matching or numbers, but it's more interesting for adults to play, especially more than once. We hope you can play these five or 10 or 15 times with your kids and have it be interesting every time."

Assistant Manager Heather Richardson says that aside from board games, "Magic: The Gathering," a card trading game, is the most popular game the store sells.
The store recently added an expansion, and they now have a larger selection of merchandise and can host larger events.

The new space has the option of being closed off by doors to provide privacy for events and a nondisruptive experience for shoppers. The area is furnished with new gaming tables of varying sizes that are specially made to hold gaming pieces, like dice, on the tabletop. Smaller tables were added to allow kids to reach across the table. One larger table allows for multiplayer gaming and even has built-in outlets to charge phones. The room also includes a noise-canceling soundboard to let role-playing games be played as loud as the players want without disturbing others.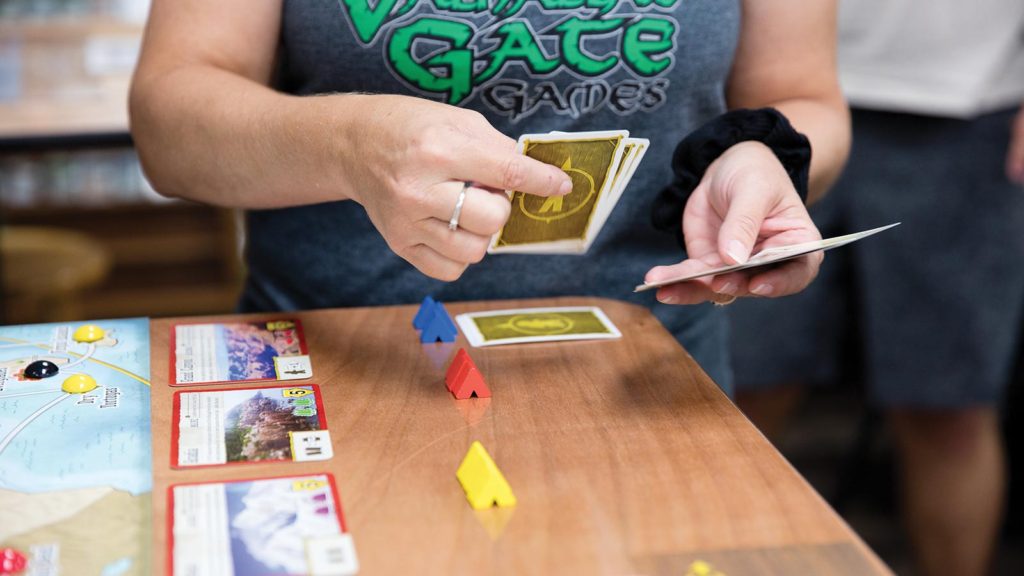 Creating a Community
As technology has rapidly changed the gaming scene, Valhalla's Gate has found a way of maintaining customers by creating a community.

"When we started in 2000, there was hardly any electronic gaming. Then, in the late 2000s, there was a shift to electronic video gaming, but I think our niche is that we don't sell any electronic games. People want to get back into socializing and meet new people, and this provides a way to see people and be part of a community," Katie says.

Hosting events almost every night of the week, the store offers something fun for people of all ages. Heather says that though these events do cost an admissions fee, the money either goes to upkeep, staffing for the night, or is added to a pool for a prize.

Each night may bring a different type of event — on Friday nights, for example, they host Friday Night Magic, where players come to battle for life points in "Magic: The Gathering." Out of all the events, Heather says her favorite is kid demo days or family board game nights.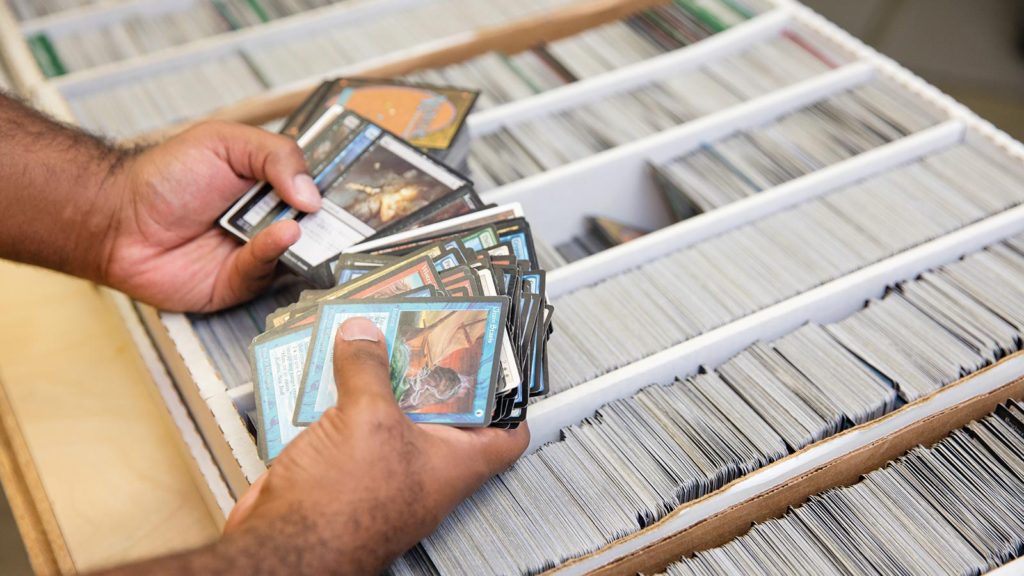 "I absolutely love giving demos to families and kids, seeing their face light up when they realize how it works and all the little components involved," she says.
At family board game nights, the store demos three to four games for families to test out. The staff encourages families to try new games in hopes of finding one that each family member will enjoy.

"You can tell when there's a good game store in the community. There's something for families to do, which is a lot harder than it seems in this day and age. Everyone wants to stay home and play video games or do this or do that. Playing board games is a way to keep families together," Heather says.

With the new expansion, Valhalla's Gate will have even more space to continue welcoming families and other gamers into their community.

Valhalla's Gate
2525 Bernadette Dr.
573-442-9909
valhallasgate.com