A family successor and a new location allow Brockmeier Financial Services to grow.
Ten years ago, Lon Brockmeier decided he wasn't ready to quit. Undeterred by a mandatory retirement age, Lon left his long-term job at an accounting firm to start his own firm — on his own terms. Creating Brockmeier Financial Services allowed Lon to keep providing the services he loved on his own timetable and with a distinctly personal touch.

"Everything we do starts with the client relationship," Lon says. New clients begin their journey with Brockmeier Financial in a discovery meeting, he explains. Before proposing any plans, Lon meets with each client to learn about their individual needs and desires when it comes to managing their wealth. He says formal, paid engagements are only discussed after an in-depth discovery meeting and a few weeks of reflection.

"In the discovery process, we try to understand what you need, what your concerns are," Lon says. "If, as we relay that to you, it seems on track, then right behind that we have the technical solutions to make that happen."

For years, Lon has proven his passion in tailoring financial services to his clients; whether it's providing investment help, retirement planning, or helping pick out a business successor.

And a decade after Brockmeier Financial's opening, Lon is gaining more first-hand experience in picking a successor.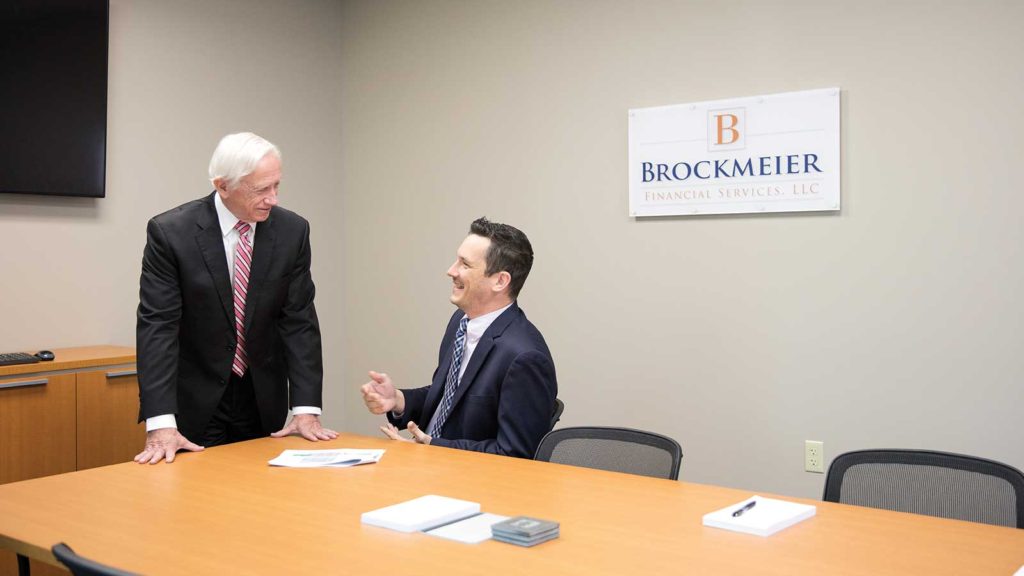 Father and Son
For the past few years, Lon's son Greg Brockmeier has steadily taken on larger and larger roles in the business. Greg joined as an advisor and then gradually took on more management responsibilities with the end goal of having Greg take the reins from Lon as the owner of Brockmeier Financial Services. The succession process, however, is almost as flexible as Brockmeier's personalized service offerings.

"We are in process still," Greg says. "Because we have that family dynamic, we can adapt or evolve to each of our needs."

"I can stay as long as my son will tolerate," Lon jokes. "Hopefully, that's a little longer."

Currently, father and son share ownership responsibilities. Greg is well acquainted with all of Lon's long-term clients, both by the numbers and on a personal level. As Brockmeier Financial gradually changes guiding hands, Greg and Lon are making the best of the transition for clients and the business as a whole.

"Our clients really appreciate knowing that we have a succession plan in place," Lon says. "They appreciate that if I walk out into the parking lot and get run over by the UPS truck, they know who's responsible for servicing their account. They really know who Greg is. You go to other firms and you don't know that."

In addition to giving clients a sense of security, Lon says having two skilled financial advisors on board has diversified the business' brainstorming process.
"I'm a very linear thinker," Lon explains. "Greg is more of a starburst thinker. Sometimes his ideas seem a little bizarre at first, but it's creative. That's been very dramatic in shaping our practice."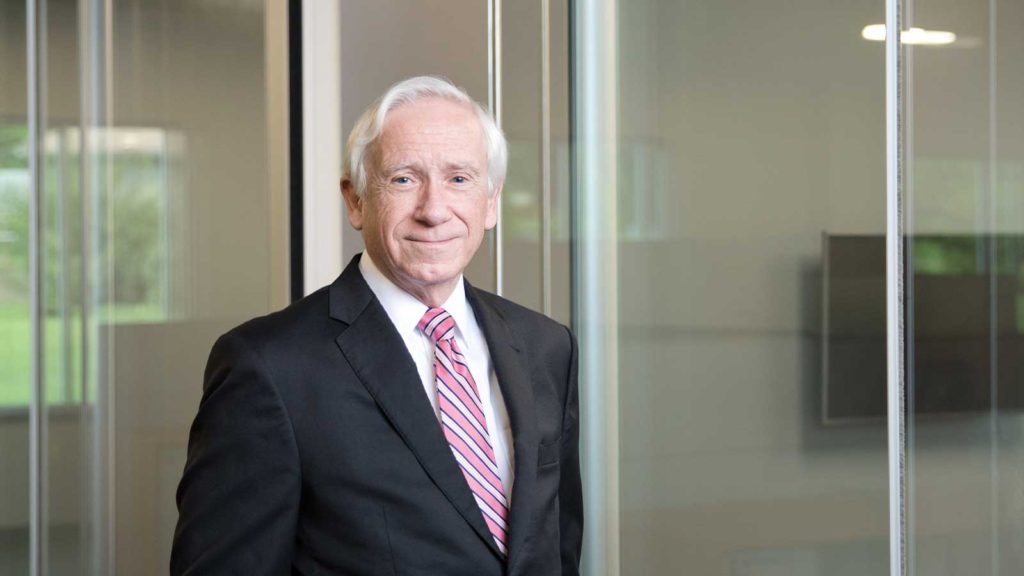 Transition Time
Greg's creativity has combined with Lon's experience to craft a transition period that seems anything but unsteady. Together, Greg and Lon have moved Brockmeier Financial to a new location, and they have their sights set on keeping the business ahead of the industry curve.

Brockmeier Financial moved to its new office in June. Greg and Lon say that a growing number of families serviced created the need for more space and, potentially, more staff down the line. A larger conference room allows Greg and Lon to hold large family meetings, a practice which Lon says is helpful when dealing with two or three generations of clients inheriting assets. If client numbers continue to grow, the new space can accommodate a third professional advisor and up to four interns.

Greg and Lon agree that the new office increases Brockmeier Financial's capacity without sacrificing their hands-on consulting style. "This relocation enables us to have that family business atmosphere without being institutionalized in a huge building," says Lon.

From their updated locale, Greg and Lon have space to stretch out and look ahead. They say that maintaining their client-first approach and expanding the business's use of technology go hand in hand, working together to create the best version of Brockmeier Financial in the future.

"We live in this age where there's so much information out there. It's hard for people to understand what they really need to pay attention to," Greg says about financial planning. "People are feeling very lost and alone when it comes to making important decisions. By understanding what our clients really need, we can help separate all the stuff that doesn't matter to them and really focus in on what is important."

Greg plans on producing online content such as blogs, podcasts, and webinars to educate clients on their financial options in a manageable way. "With digital education campaigns, we can distill down that information that's out there into more easily digestible chunks," he says. Online content would supplement the technological solutions Brockmeier Financial already utilizes like e-signatures, an online investment portal, and the Vault, a "multi-generational online store box" that allows a client to selectively assign access to important documents.

Lon says Greg's relative tech expertise improves the business's ability to serve clients. "We can enhance that client experience by providing them with state-of-the-art digital capabilities. Having someone who is very familiar with not just the digital medium, but also with what others are doing in the medium that works, is very helpful."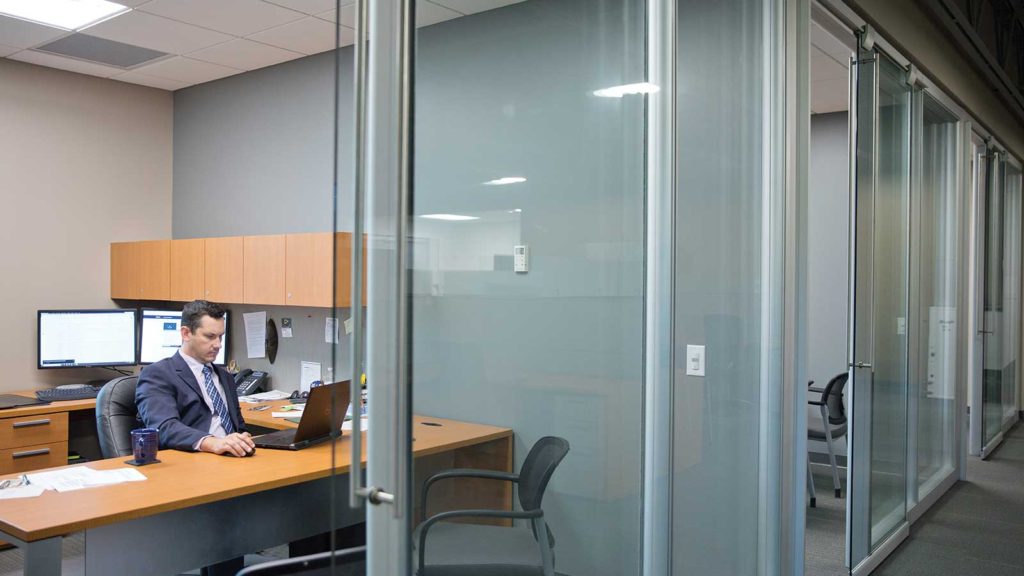 On the Same Team
More than anything, Greg and Lon want to use their joint talents to resist the trend towards de-personalization and commodification. They believe that continuing to emphasize compassionate flexibility in financial planning will set them apart from other firms.

"We have the tools and the resources of an institutional firm without the conflicts of interest," Greg says.

"We understand what our clients want to do, and we actually have a confluence of interest here," Lon agrees. "We can really work together. We're on the same team."

Brockmeier Financial Services
2801 Woodard Dr.
573-442-6146
raymondjames.com/brockmeierfinancialservices