Socket keeps businesses and families connected for 25 years and counting.
On the first weekend of April, thousands of people gathered for the Midwest Campus Clash and Gaming Expo held at Columbia College, where $25,000 worth of prizes were on the line. The event included a 120-player Fortnite tournament, a League of Legends tournament, and a mobile arcade. But none of it would have been possible without a reliable internet provider, and this year, Socket took that job.

Gary Stanowski, Columbia College's chief information officer, says that for this multiple-player gaming event to work, a certain reliable bandwidth is necessary. "If there's any hiccup, it could cause a team to lose," he says. "If you're in the middle of a battle with another player and your keyboard isn't working, the other team's might be working. You can't have any latency or slowness when you're playing."

Whether it's being used for a thousands-large gaming event or a video chat with a medical specialist across the country, the internet has wiggled its way into most areas of our life. Socket not only understands this, but they've also adapted to changes in the technology world over the past 25 years.

Since 1994, Socket's existence has been anything but staid. They started out as a dial-up internet company, and in 2002, they added telephone services. The company continued expanding their DSL presence and even added an office in St. Peters, Missouri, along the way. Around 2011, Socket started building their own fiber-optic network.

Unlike existing copper networks, which aren't able to accommodate the growing need for bandwidth, fiber-optic networks are made of glass and transmit information via laser. Previously, Socket had relied on pre-existing copper networks, and while they still use some of these lines, they now build exclusively fiber-optic networks, which President and Chief Operations Officer Carson Coffman (pictured above) deems the next evolution of business internet.

As for the future of Socket, goals for the next five years focus mainly on developing and expanding its fiber-optic network. Carson hopes to triple the number of fiber-optic network markets and offer speeds of 100 gig to all of its customer base.
Getting with the Times
When reflecting on his journey from back when he started, in the early 2000s, to now, Carson says the ride has been phenomenal. Now, much of his life has gone online — from his daughter's soccer team info to school lunch orders. He says he likes the growth because it brings innovation.

But more digital life means more bandwidth.

About eight years ago, Carson realized the old copper networks just couldn't keep up with the demand for data, so Socket bought their own construction equipment and started building new networks with fiber-optic cables. They're now actively building the fiber-optic cable networks in about 20 different Missouri markets.

"People are using so much more internet," he says. "The majority of people we see are switching over from regular TV service to streaming. [The fiber-optic network] future-proofs the home."

Zeke Long has worked at Socket in a variety of roles, but he now serves as the director of customer care and fulfillment. He says building out on their own has given Socket more control of their networks. "We now provide a better customer experience and also a better offering," he says. "We're not relying on a third party to provide the underlying services."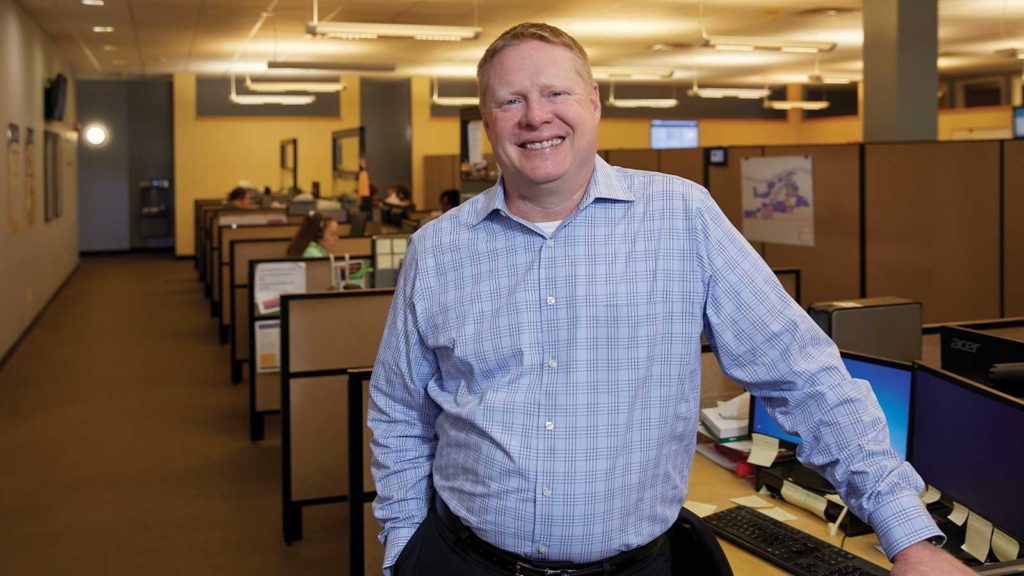 Growth in Columbia and Beyond
Gary had heard of Socket over the years, but it was only about a year ago that Columbia College started using their services. Business with Socket is more than a commodity; it's a partnership, he says. "Because of their service and competitive pricing, it was an easy choice," he says. "In my meetings with other individuals throughout Columbia, Socket's name kept being mentioned."

Columbia College has around 500 students living on campus. "If we have a hiccup in our internet, our help desk is getting calls from students," Gary says. "Our students are here 24/7 and expect internet all the time. Connectivity is everything to our younger generation."

Before Socket, customers didn't have many options to choose from, Zeke says. "The biggest impact we've had is to bring a competitive offering to business and residential customers," he says.

Larger companies often see building in rural markets as an afterthought and focus on bigger cities, but that's not the case with Socket. "We're focusing on the smaller towns that bigger companies have overlooked," Carson says. "This is our local community, and we want to hit those towns that are right in our backyard."

And local is the name of Socket's game for Janet Moss, director of human resources. She says it's important that people know Socket is a local company. "We feel like we're able to provide a customer experience that is hometown, that's local," she says. "We know what's going on in our community, and we want to be a part of it."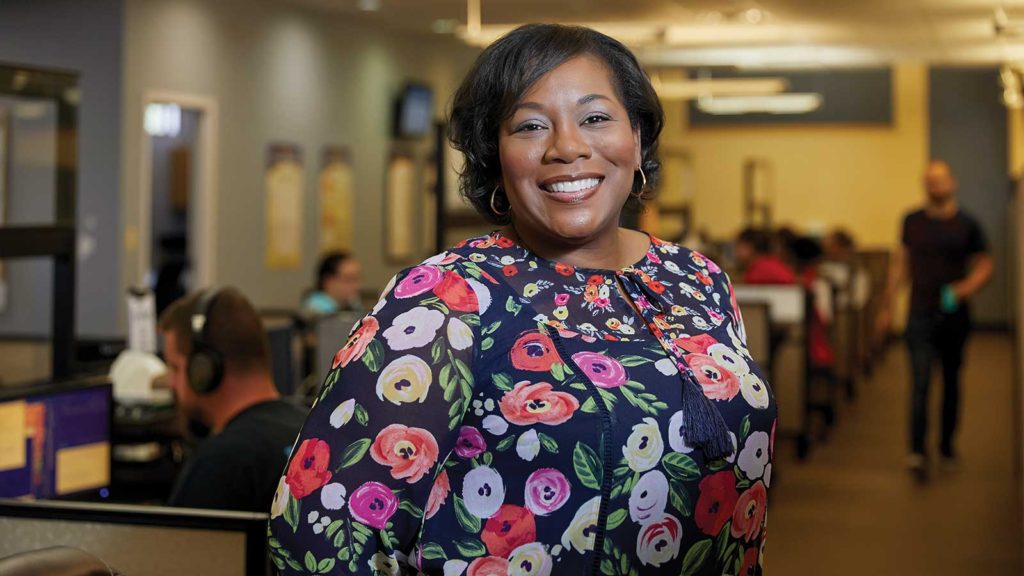 From the Inside
Starting as a temp, Janet has been with Socket for 15 years and has seen the evolution of the company up close. When Janet joined the company, there were around 40 employees. "Of course, with that small of a number, you feel like a family," she says. "It's been amazing to me how, over the years, we still feel like a family even with 150-plus employees."

For Janet, business is personal, whether it's with a co-worker or customer. "We have been intentional about creating an environment where employees feel like they fit in and grow professionally," she says. "We don't see employees or customers as a number; we see them as people."

Zeke was one of these people. Previously, he worked for a software company that was one of Socket's first business customers, and in 2000, he started working evenings in Socket's tech support department while keeping his day job, which made for 60-hour work weeks. Later, he took a full-time position at Socket and worked up to his current role as a director. "The residential support and services have always been where our key personnel have come from," he says.

But even beyond professional development, Janet understands the far-reaching effects of the basic service that Socket offers, such as grandparents being able to communicate with their grandchildren in another city. "You realize this is something people rely on daily, and we provide that," she says. "It's pretty special."
Socket
2703 Clark Ln.
573-817-0000
socket.net