"We Always Swing" Jazz Series reflects on its tenure during its silver anniversary.
Founded in July 1995, "We Always Swing" Jazz Series is a nonprofit organization dedicated to bringing jazz music to Columbia's local music scene. They strive to "present, promote, preserve, and celebrate the great art form known as jazz." The organization curates a series of concerts that feature national and international touring acts, including Grammy-nominated and Grammy-winning acts, whose work aligns with a contemporary aesthetic of the art form.

While working as a freelance magazine writer covering music, Jon Poses — the nonprofit's executive director — ventured into music management, booking shows for Murry's when it opened. He then transitioned to being a music manager, which inspired him to start a nonprofit that brings jazz music to the local scene.

"We Always Swing" is passionate about propelling jazz music and keeping the genre alive, and it does this in a variety of ways. Aside from the concerts slated for each season, the nonprofit provides formal educational forums where people can learn about and appreciate jazz. There is a partnership with MU's School of Music, where some of the season's artists provide master classes to jazz studies students. The latter then visit local public schools to demonstrate various jazz instruments to young kids.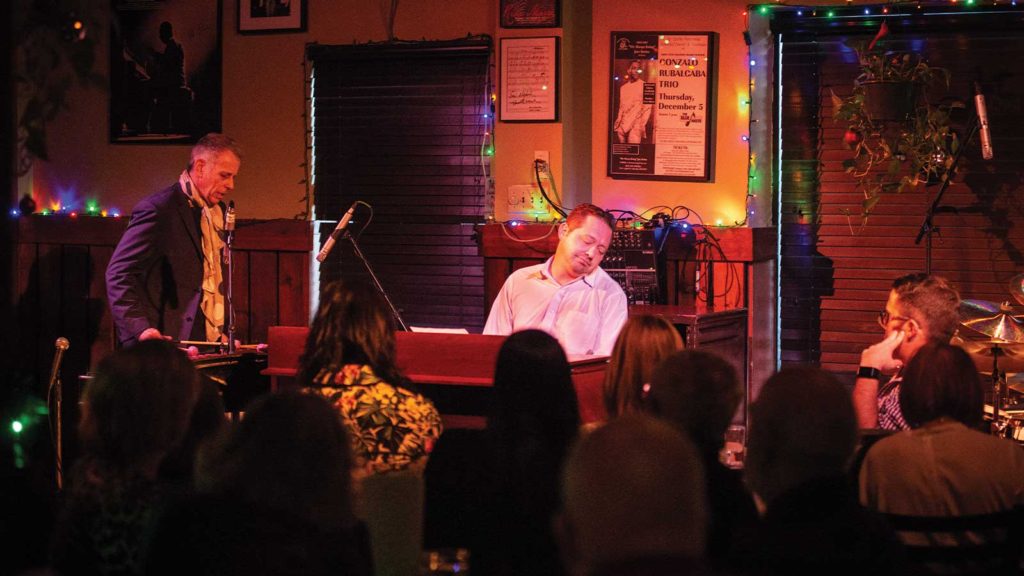 New Vibrancy After Downtown Move
The nonprofit's first office space was on Eighth Street. Although it was located downtown, they did not get much traffic into their space or exposure to people interested in their concerts. However, they later moved closer to Broadway and more foot traffic when they moved into a space on Tenth Street. That move solidified their presence and visibility.

"Our new space is close to daily occurrence downtown, where people can come and inquire more about what we do," says Josh Chittum, who has managed the nonprofit's public relations since 2010.

This new location has allowed for the public to easily access their services, including the Von Freeman Memorial Lending Library, which has grown to over 8,000 recording and book titles. The library, according to Josh, adds significantly to the efforts of "We Always Swing" to provide cultural and artistic opportunities to the community.

The library is a combination of Jon Poses' personal collection and samples sent to them by artists. Various titles sit on their shelves, including music from jazz giants like Ella Fitzgerald and Branford Marsalis. All the music is catalogued and organized by two diligent volunteers.
While the Von Freeman Memorial Lending Library has an extensive physical collection of music, they do not have an online streaming service. Their online catalogue only lists the titles in the physical library.

"CDs provide better music quality than online streaming services," says Josh. "CDs also have liner notes, which listeners can read while listening to music. We also have a lot of rare recordings that cannot be found on streaming services, like "The Complete Charlie Parker on Verve." This one especially has the full recording history of all of Charlie Parker's songs, and it's great that we have historical stuff that is hard to find elsewhere."

Over the years, "We Always Swing" has experienced tremendous growth. Their concerts are mostly packed with season ticket buyers, who have increased by 50%. In a past interview with COMO magazine, Josh mentioned: "Murry's has 125 seats and few of those are good, level one tables. When I started, there'd be leftover seats. Now, I face the challenge of selling more level one tickets than space available."

This is a product of the high, unparalleled quality of programming the nonprofit provides. Some of the best jazz artists in the industry grace their stage and provide thrilling performances that leave audiences impressed beyond doubt. The organization's name has become a specific branding tactic that ensures audiences that, regardless of the artist, they are guaranteed an electric show.

"We bring some of the best jazz names on earth to town. Our concerts are so high quality that even though our season ticket holders may not know all the names on our program, they know that the 'We Always Swing' stamp of approval will guarantee a great show," says Josh.

The nonprofit has also developed a student membership, which includes perks such as free merchandise and library access opportunities. Students also have access to half-price tickets. To further increase the educational opportunities provided, they have hosted a free annual children's concert at Hickman High School for K-5 Columbia Public School students. This has increased the organization's presence on campuses, raised awareness about the genre, and garnered them prestige in the community.

The "We Always Swing" Jazz Series undoubtedly commands the jazz scene in Columbia. For the past 25 years, they have successfully livened Columbia's music scene with top tier performances from exceptional musicians.

"The quality and consistency of our product has contributed to our success. If people want to enjoy jazz music, we will always be around," says Josh.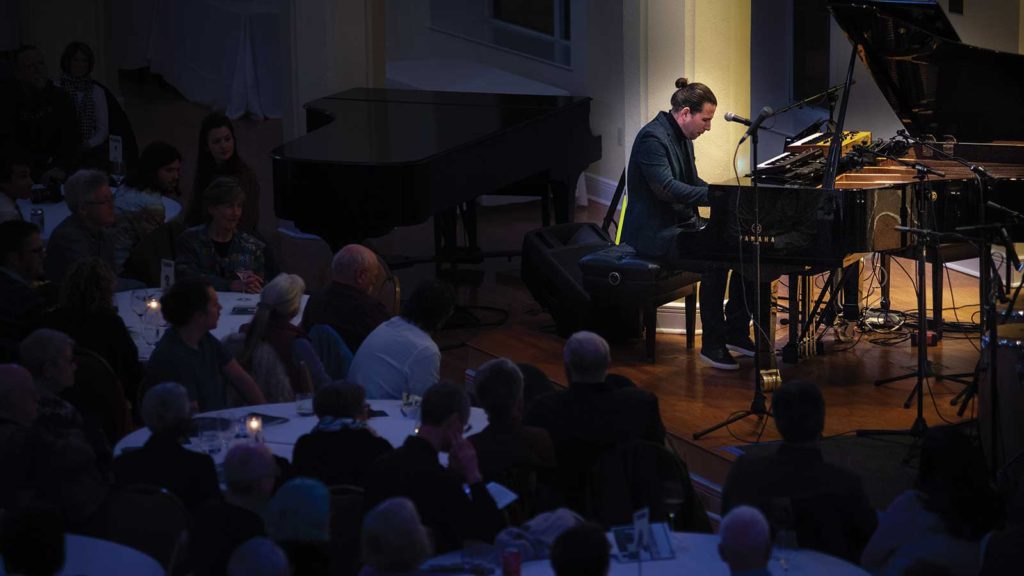 1995
Jon Poses starts and registers "We Always Swing" Jazz Series as an official nonprofit organization.
2005
"We Always Swing" creates the James Williams Series Jazz Education Program.
2010
Josh Chittum joins the organization as the official public information officer.
2012
They open their in-house collection of recordings and books to the public.
2013
The collection is formalized as the Von Freeman Memorial Lending Library.
2019
The organization kicks of its 25th season with Columbia Jazz Orchestra.
"We Always Swing" Jazz Series
21 N. Tenth St. #4946
573-449-3009
wealwaysswing.org