Palen Music Center strives to ensure band students receive quality instruments and access to their musical dreams.
Most known for their band instrument rental program, Palen Music Center, or PMC, is much more than just a retail space in a shopping center off of Highway 63 and Broadway.

PMC has a long history of serving schools and band programs across Missouri, Arkansas, and Oklahoma. It all began with a desire that two brothers, Dan and Bill Palen, shared: to make quality band instruments accessible to every band student.
"Our business was started by band directors who really wanted to find a way to get band instruments — good quality band instruments — in the hands of kids at an affordable rate," says Ray Maltbie, Columbia's store manager.

And that's exactly what PMC has been doing since 1963, when the Palen brothers opened their first music store in Springfield, Missouri.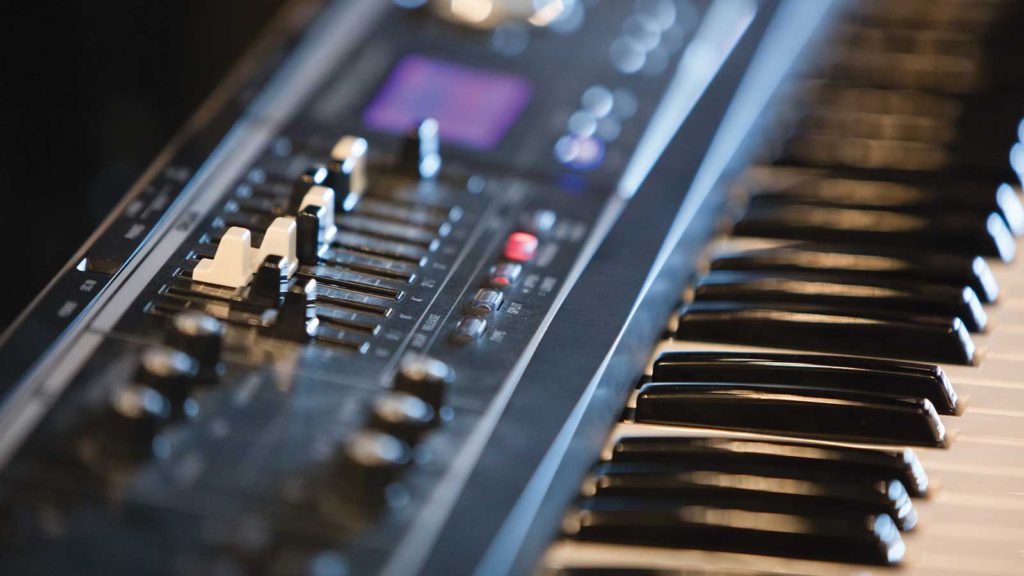 Expanding Their Reach
Eventually, the Palens wanted to expand PMC further into Missouri. Ray says Columbia made sense logistically, and in 1999, the Columbia store opened, becoming PMC's second location. Now, 20 years later, there are 10 stores total, with five of those being in Missouri. The other five are spread across Arkansas and Oklahoma.

But Columbia's store has a far greater reach than the city limits.

Every week, PMC employees from the Columbia store travel across the state to visit schools and partner with the band programs across Mid-Missouri.

"We service a lot of the band directors up to two hours in every direction," says Ray. "We go by their schools once a week and help them with anything they may need and to service any of our customers from those communities that rent band instruments from us." 

Currently, the Columbia store services about 50 different schools weekly, but sometimes that number can be as high as 70, says Ray.

"We want the band programs of Missouri to be successful," he says. "Band programs are successful when kids get good quality instruments, not instruments that won't play well or play in tune. We focus on the good quality instruments they need that will help them be successful. All of the instruments we carry can be repaired. They'll play well and have been through our repair shop. I think that's very important for the success of the student."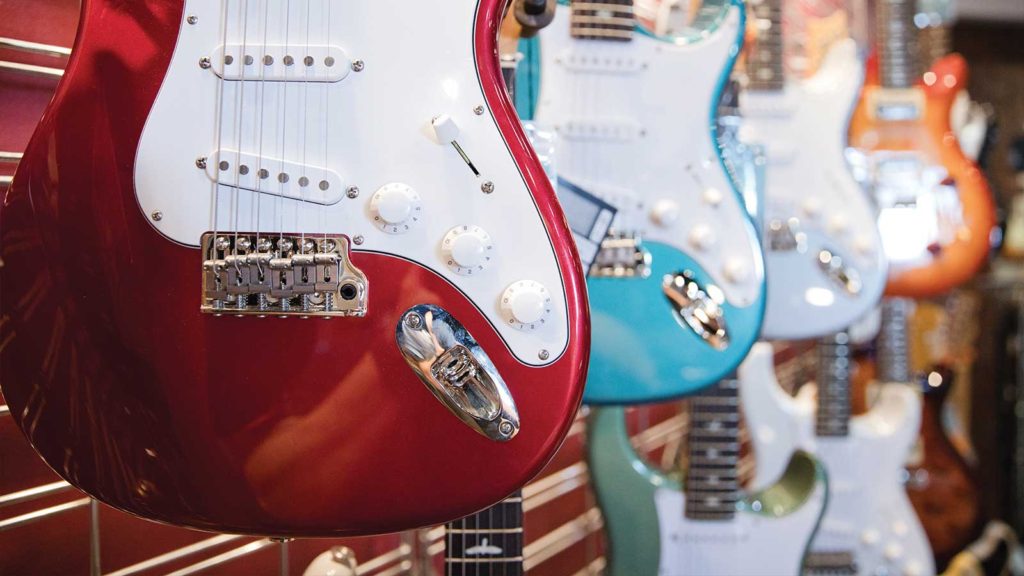 PMC's Impact
Ray enjoys being a part of PMC and the band rental program because of what he sees on the kids' faces when they pick up and play an instrument for the first time; there are stars in their eyes, he says. He also knows that band can be a gateway to something long-term for these kids, such as access to additional musical opportunities.

"Getting that first musical experience is typically through band, which there's not enough funding for anywhere," he says. "But we get to see firsthand how those students start off in band and a lot of times end up playing in college and getting scholarship money for their musical ability. We just want to be a part of that. We just want to be a part of kids learning how to play. Starting off on an instrument, we know how good it is for an individual to have that artistic outlet, and studies have proven that anyone that's in band tends to get higher grades as far as the rest of school, so it's a very good thing for kids."

But PMC isn't only an exceptional band rental program that's been recognized multiple times by the National Association of Music Merchants; they're also an instrument repair shop.  

"We try to service all types of different musical instruments. We have a guitar luthier. We have instrument repair, so we do our best to encompass anything you might need as far as a musical instrument," Ray says.

People can also come into their retail space to purchase instruments, including keyboards and guitars. They recently opened a new Taylor Guitar room for customers.

And for those looking to pick up a new instrument or improve their skill level, PMC also has a top-notch music lesson program, which is led by lesson coordinator and instructor Jack Falby.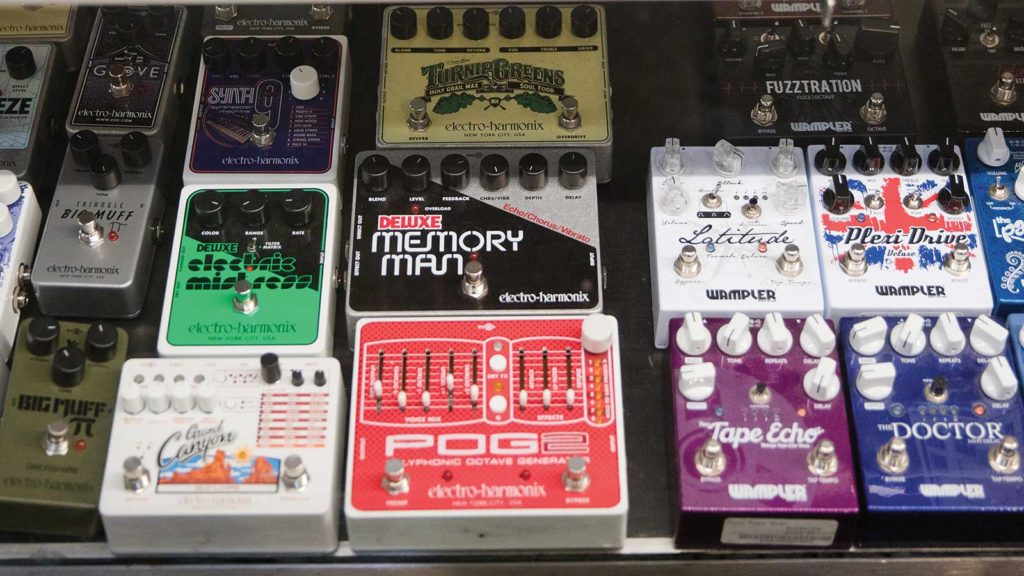 Learning to Play
Jack and Ray both agree that there is a good-sized group of students coming through PMC's music lesson program each week. Jack alone has 65 students, and altogether the number of students is over 300.

A graduate of the prestigious Berklee College of Music, in Boston, Jack is passionate about PMC's music lesson program and what makes it different from other programs.

"Unlike many programs that demonstrate a stricter adherence to a fixed curriculum, instructors at Palen Music try to provide a customized experience," explains Jack. "Inasmuch as the underlying language of sound is a river that runs through all different categories and tribes of music, from classical to contemporary styles and across all different instrument types, the student being a co-pilot in steering their own musical journey is of critical interest to all instructors on staff. Encouraging all students to develop their own unique musical taste and direction while at the same time equipping them with a strong technical foundation related to their instrument of choice is a balance that is continually striven for."

He also emphasizes that, along with their unique approach to teaching, they also welcome anyone into their program.

"We encourage people of all ages and walks of life to begin or continue their musical journeys! Year after year, we're proud to witness a constant and steady uptick in the amount of adults enrolled within our program. Music is for everyone in the family," Jack says.

Ray agrees. "We're here not just for beginners, but for everyone as they grow through the different levels of their musical careers," he says.

It's all about the kids, but it's also all about their families and making music accessible to everyone.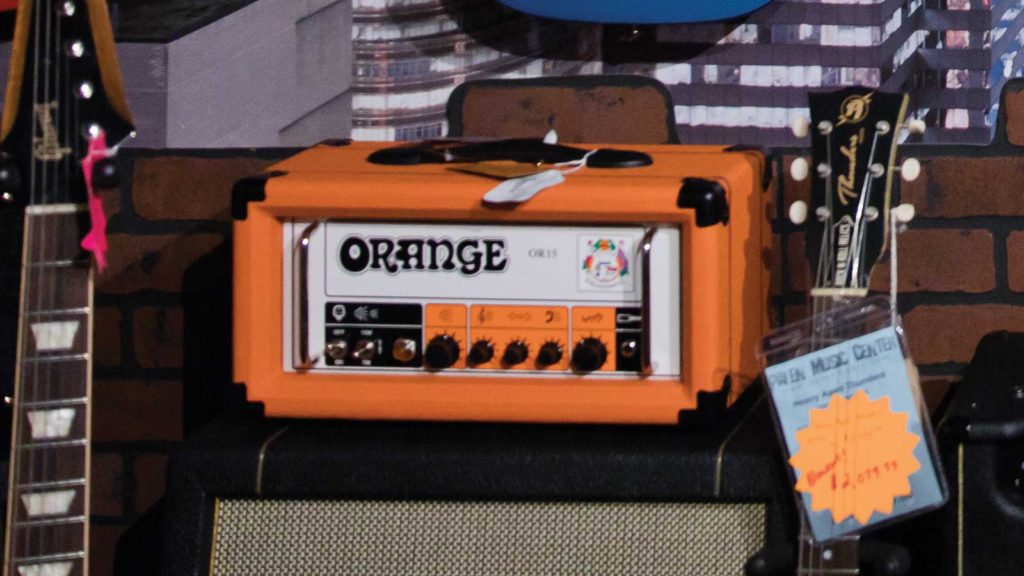 Palen Music Center
2609 E. Broadway #206
573-256-5555
Palenmusic.com