Maxwell Trailers & Pickup Accessories celebrates 50 years in business.
Half of a century ago, a husband and wife started Maxwell Trailers & Pickup Accessories on a rural Missouri farm. Since then, they have expanded to two locations, added a sister manufacturing company, and found their niche in small town customer service.

In 1970, Jerry and Janie Maxwell started this family business in Thompson, Missouri. In 1992, the company moved to Mexico, Missouri, and then added the Columbia location seven years later. Not long after his high school graduation in the early 1980s, the Maxwell's son, Randy, started working full-time for the trailer company; he would go on to become the owner in 1998.

The business is known for custom-designed trailers, but Maxwell sells a wide variety of inventory, from equipment trailers to stock trailers and snow plows to salt spreaders. "Basically, if it can go on a truck or has anything to do with a trailer, we have it," says Columbia store manager Tony McCoy. They also started selling landscaping stone about 30 years ago.

This year marks 50 years in business, and Maxwell Trailers shows no signs of slowing down.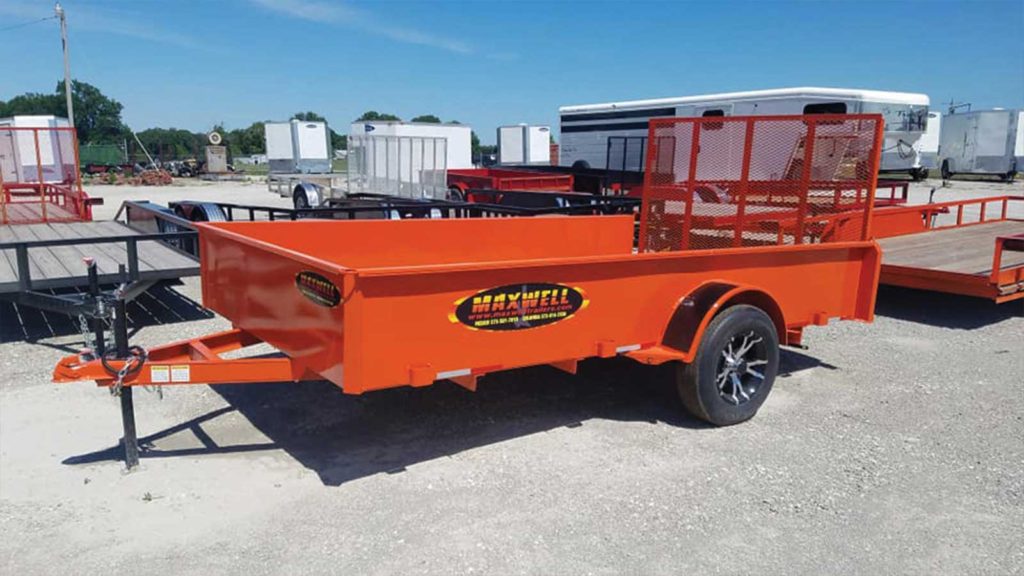 Customer Care
For Randy, running a business is about follow-through and providing what customers want. "You have to take care of them after the sale," he says. "If you sell quality stuff, you won't have to deal with much after." He says Maxwell has a lot of repetitive business because of this dedication.

One of their Columbia customers is Denise Agre-Gill, who drives by Maxwell Trailers just about every day. She bought a trailer hitch from them so she could pull her camper. She credits their customer service as the reason they've stayed in business for so long. "They were knowledgeable and kind and completed the job as they said they would," she says. "They also gave me an estimate beforehand, and they were a better deal than two other places I went to."

While Maxwell Trailers handles the consumer side, Ironstar Beds takes care of the manufacturing. Randy started this sister business a little over 10 years ago. Because the manufacturer for Maxwell's parts isn't hundreds of miles away, it has made life easier for customers, especially when it comes to custom manufacturing. "When you don't have another person involved, things are easier," Randy says. "You have more control of the quality."

Together, these two companies employ around 40 people.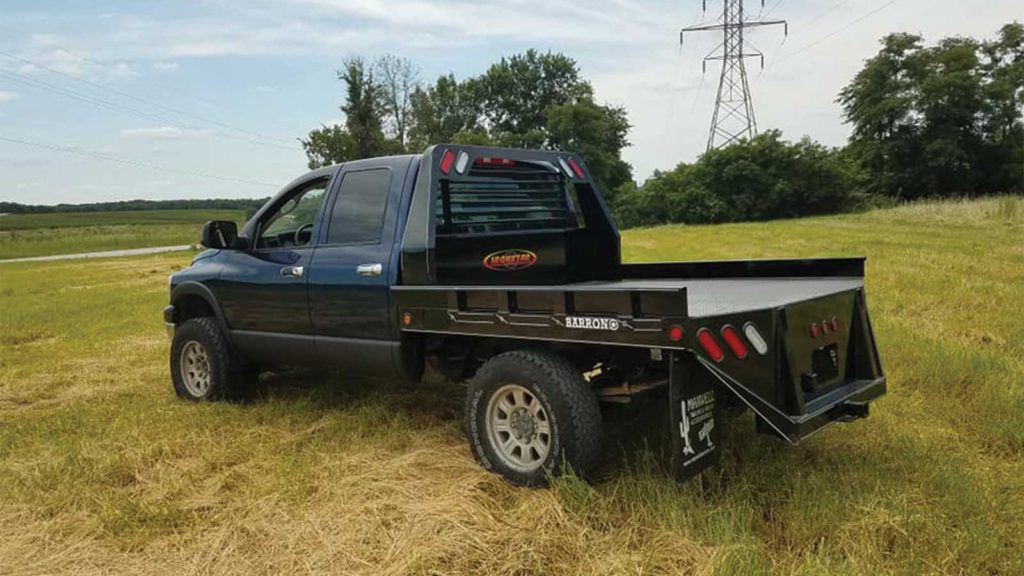 The People
The employees at Maxwell and Ironstar use what they sell. "We're constantly using the trailers to do something every day," Randy says. "Most dealers don't know what this and that does for you, but we have a firsthand knowledge of that."

Tony manages the Columbia location and has been working for Maxwell Trailers for 15 years. He credits everything from the business' hometown values to their local focus for their success over the years. Tony says he's had many repeat customers, including second- and third-generation buyers, but it's not just about the bottom line to him. It's about "building a superb customer base by not only making a sale, but developing a relationship with the customer and making them our priority, thus creating return business and friendships," he says.

If you walk into Maxwell Trailers' Mexico location, Larry Gentry is the one who will greet you. He's the manager of the store and says he wound up at Maxwell Trailers by chance.

More than two decades ago, he was looking for a job, approached the company, and was hired the next day. For 19 years, Larry handled repairs and truck bed installs in the shop, and several years ago, he moved up to his current position as manager. "Knowing how the operation works makes it way easier," he says.

Although both locations offer similar inventory, Larry says his Mexico location tends to be more farm-related while the Columbia store sells more construction items. Over the years, he has seen the ups and downs. He says the business hit a lull around 2008, during the recession, but was able to keep their doors open. "It got pretty bad there for a while, but now it's back and better than ever," he says.
Plans to Expand
One major milestone was adding the Columbia location, Randy says. "Columbia is more of a mega market," he says. "There's more going on there. That's why we moved our business there."

Looking forward, Randy says they've been watching and looking to add another location within the next five years. Although nothing is set in stone, he suspects this new location would be within 100 miles of here, perhaps in a town like Springfield, Kansas City, or St. Louis. "If the right location pops up that we think is economically suitable, we may add another location," he says.

Although no celebration plans have been formalized, Tony says they might offer discounts and maybe even create an anniversary-edition trailer model. "We're also always looking for new products that we can offer our customers either on our retail side or manufacturing side," he says. "We strive to keep up with modernization and streamlining our services and products, so I'm sure that will be in the forefront."
Maxwell Trailers & Pickup Accessories
9151 I-70 Dr. NE
573-814-7550
Maxwelltrailers.com

1970
Jerry and Janie Maxwell start Maxwell Trailers in Thompson, Missouri.
1992
Maxwell Trailers moves to Mexico, Missouri.
1998
Jerry and Janie's son, Randy Maxwell, becomes the owner.
1999
Maxwell Trailers opens a Columbia location.
2007
Randy starts Maxwell Trailers' sister manufacturing company, Ironstar Beds..
2020
Maxwell Trailers celebrates their 50th business anniversary.