The latest news featuring Veterans United Home Loans, Stephens College, Day Dream Foundation, The Columbia Public Schools Foundation, and more.
New Roots N Blues Presenting Sponsor
Veterans United Home Loans is the new presenting sponsor for the 14th Annual Roots N Blues Festival. Since 2016, Veterans United Home Loans has been a sponsor of the festival, offering a significant military discount to veterans and service member attendees. Veterans United will also be announcing unique opportunities for veterans at the festival this year.

Stephens College Launches New Master's Program
Continuing their commitment to excellence in the health sciences, Stephens College announced the launch of a new, 100% online Master of Science in Health Information Management degree program. This degree will prepare graduates for executive-level positions in the nation's rapidly growing medical and health service management industry. The program offers eight-week courses all year long, allowing students to complete the 36-hour degree in as little as five semesters.

Day Dreams Foundation Awards 300 Scholarships
Founded in September 2014 with a mission to eliminate financial barriers to students participating in extracurricular activities, Day Dreams Foundation has awarded 300 scholarships to Columbia youth. In their five years as an organization, the Day Dreams Foundation has provided more than $100,000 in scholarships benefiting local children. The scholarships include nearly $97,000 in activity fees and $5,000 to cover equipment costs.

"These scholarships allow kids to pursue their dreams, whether it's participating in a basketball league, taking music lessons, or attending a cheerleading camp."
— Joe Bradley, founder and president, Day Dreams Foundation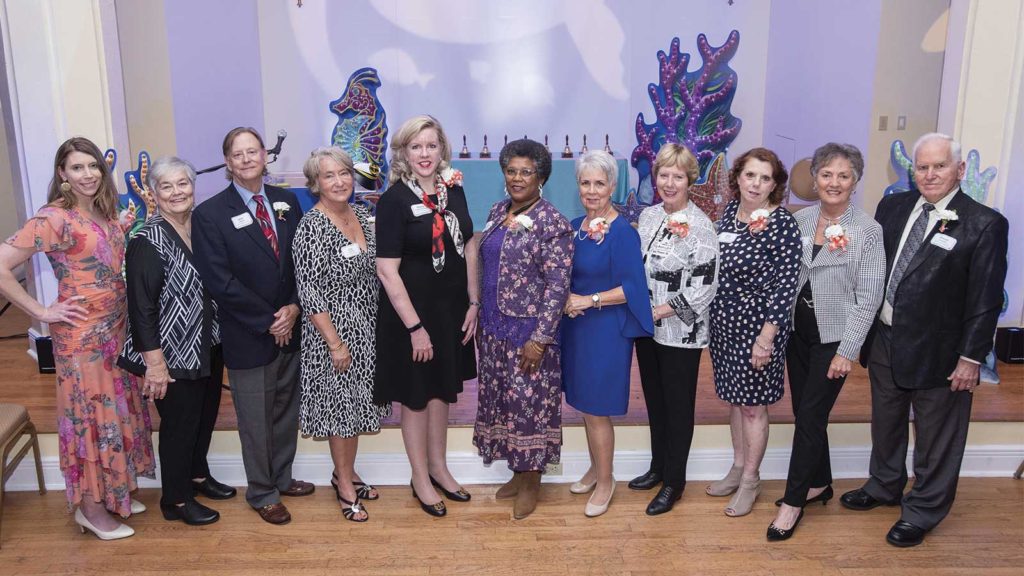 CPSF Announces 2019 Hall of Leaders
The Columbia Public Schools Foundation recently named its 2019 Hall of Leaders (see above). Honorees include Outstanding Alumni: Sally Cooper Myers, Marcella Ng, Stephanie Price, and Donna Claycomb Sokol; Outstanding Retired Educators: Jack Jensen, Owen Jackson, Pat Jackson, Julia Marsh, and Marilyn Skipper; and Outstanding Volunteers: Lisa Fritsche and Jan Meers.

"Blind" Boone Named 2019 Missouri Roots Songbook Honoree
John William "Blind" Boone was recognized as the 2019 inductee into the Missouri Roots Songbook at the Roots N Blues N BBQ Festival. The JW "Blind" Boone Heritage Foundation Board accepted this honor on stage before the final concert at the festival. The Missouri Roots Songbook tradition was started by the festival in 2018 to recognize significant contributions to music and culture in Missouri. The main purpose of the songbook is to encourage the young people of Missouri to take pride in the rich musical heritage of their home state.

Students Present Business Plans to The Bank of Missouri
In December, Our Lady of Lourdes eighth grade class presented business plans they had created to The Bank of Missouri. This project was part of the school's entrepreneurship program where 15 teams of three to four students worked on creating a business plan for a restaurant start-up. The mock business plan presentation, where the 50 students sought funding, was given to the bank's board of directors.

Coil Breaks Ground on New Mobility Cart Center
In November, Coil Construction broke ground on the new Mel & Barbara West Cart Center. The center, located at East Meyer Industrial Drive off Highway 63, will be the new home of Mobility Worldwide-Columbia, which manufactures the Personal Energy Transportation, or PET, carts. The 12,500-square-foot building will provide more space than the center's existing workshop, with improved loading docks, larger assembly areas, and a greatly increased storage capacity. The site also allows for future expansion. Construction is expected to be completed this summer.