1canoe2 reflects on their first 10 years of business.
Fulton, like most college towns, has a fair amount of important small businesses that color the town's business scene. One of these businesses is a paperie that creates cheerful paper goods. This year, 1canoe2 will celebrate 10 years of being in operation and providing customers with thoughtfully made products that never fail to brighten up faces.

1canoe2's story is one of yearly progress. The store opened in 2009 and since then, their production process has developed to allow for an increase in the products they create. Initially, they produced their goods manually, printing their cards on an antique letterpress.

"We, as a company, would draw stuff and then print it on an old letterpress ourselves. There was no other person involved — it was just us making things in really small batches and selling them to people on Etsy," recalls Beth Snyder, the company's founder and owner.

Since then, the store has improved in sourcing and product development and now has a stronger grip on their market's demands. Currently, they print larger batches of about 1,000 cards, a tremendous increase from the 100 they began with. They produce some of their goods in India and China, and have established stronger cohesion in their artwork.

Because of this growth in their business acumen, 1canoe2 has various bestselling products. One of these is an extra-large calendar which comes with a reusable wooden hanger made in Moberly, Missouri. The calendar is 24 inches by 36 inches and painted in colorful tones that evoke happiness and the feeling of being at home, an integral part of the store's ethos.

In an industry where artistic trends are ever-changing and artists feel pressured to produce work which yields the most money, 1canoe2 stays true to making only what aligns with their aesthetic. Although being influenced by trends is inevitable, they always strive to create work that has their specific flair.

"We're always trying to evolve and create our own trends more than we're try to follow whatever is out there. But with that said, there's always exciting new color palettes that are popular," Beth shares. "For me, it always just comes back to color."
At the moment, Beth is gravitating more towards desert colors, which she describes as "a dusty rose in the sand balanced with a dark, rich green color."

Every year, 1canoe2 releases a huge collection of works in May. After titling the collection, they create around 30 products for it. The creation process starts with selecting a color palette and a theme. Although 1canoe2 doesn't adhere to trends, they won't select a color palette that's too far from what most artists are doing. Beth's style is sort of "modern-colored with lots of texture on the warm colors and anything that's bright and happy," she says.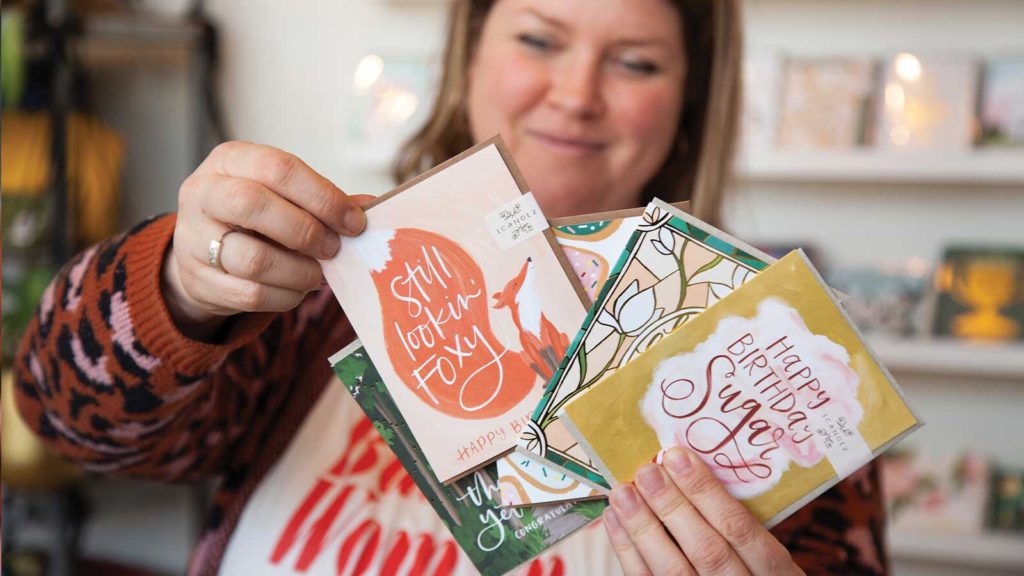 Being Resourceful
1canoe2 is also committed to sustainability and responsibly producing the products they carry in their store.

Beth shares, "We're one of the industry leaders in trying to make things as plastic-free as possible. We recently just switched over from having a plastic sleeve on every single card to having a sticker that keeps the card together."

In the event that they need to use plastic, 1canoe2 opts for more eco-friendly options that cause less harm to the environment. They source their textiles from a place in India that produces non-toxic dyes and participates in many other eco-friendly practices. Their paper is recyclable and also printed by a printer with the highest eco-friendliness certification achievable.

In addition to honoring environmental integrity, 1canoe2's team has also developed into a strong group committed to producing honest and thoughtful work.

"One of my biggest accomplishments is the team of women that I've gathered," Beth shares. "We all work together and it's like a magical combination of people on the team. They are all wonderful, hardworking, super brilliant creative people, and we all have a common goal of just doing the best job we can every day."

This "magical" team has propelled 1canoe2 to greater heights, and 2019, according to Beth, was the store's most successful year ever. They yielded their best sales and achieved numbers they never had before.

This success is heartwarming for Beth as the company has stood strong for 10 years (a rarity with small businesses), and she shares, "Things have gotten cohesive, and we've kind of found our groove and figured out what works for us."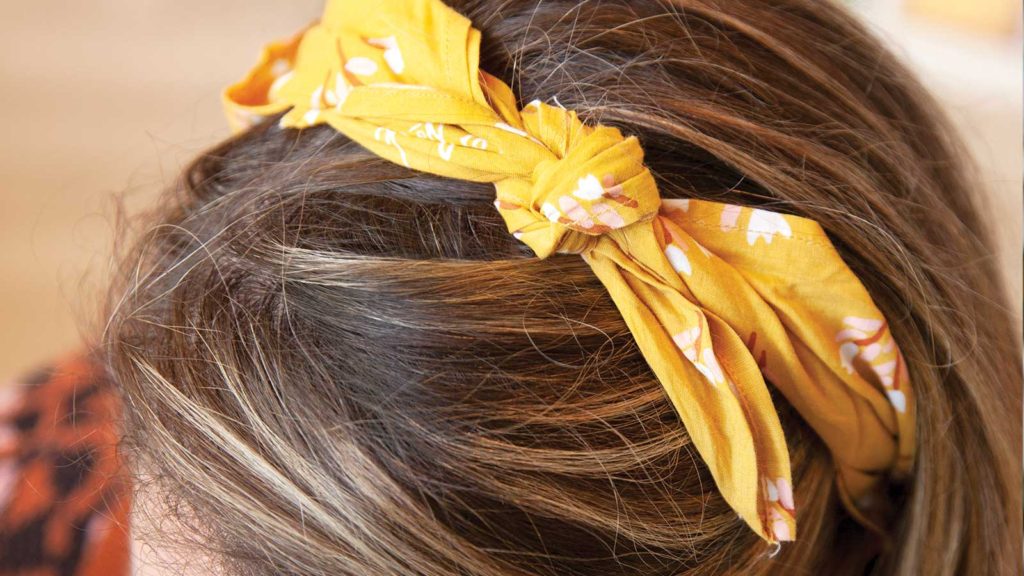 Important Dates:
2008
Beth receives a tiny hobby letterpress and her passion for printmaking begins.

2009
Beth buys a larger letterpress and starts making items in large quantities.

2011
Beth attends her first wholesale trade show in New York – the National Stationery Show.

2012
1canoe2 hires their first full-time employee.

2013
1canoe2 moves from Beth's basement to a renovated barn on her partner's family farm.

2016
The company moves into a newly renovated studio space in downtown Fulton
1canoe2
413 Court St., Fulton, MO
573-826-3030
1canoe2.com