Jerry Price, a travel agent with Direct Travel, reflects on over 30 years in the travel industry.
Jerry Price never had intentions of being a part of the travel industry. His business endeavor prior to becoming a member of the industry was owning a full-service liquor store with an emphasis on fine wines. But in 1987, his adventure in the travel industry began when he purchased Summit Travel. He later went on to purchase two more travel agencies, which he merged under Summit Travel.

"We lived happily ever after until 2001, when 9/11 occurred. It was a tremendous challenge to the industry," Jerry says. Demand for travel weakened, and he found that the majority of his sources of revenue had dried up — previously, airlines were paying them 10% for selling tickets to their customers, but eventually that number dwindled to nothing. He had to reinvent a new revenue stream for his agency.

In 2010, Jerry's agency was purchased by Suzi Davis Travel. This new company was owned by a Columbia family and headquartered out of Bloomington, Illinois. And it was a larger company with eight offices in the Midwest.

In 2015, Suzi Davis Travel was purchased by Direct Travel, which Jerry describes as "an uber-big international agency." Five years later, Direct Travel continues to help create and guide adventures for their customers. And in light of recent travel challenges created by COVID-19, they will also help Jerry navigate the industry changes. And this time he'll be an employee, not a business owner.

"I have a lot more freedom. I no longer sleep in a fetal position, which you do as a small-business owner because of all the stresses," says Jerry. But above all, he's enjoying it again, especially the moments he has with his customers.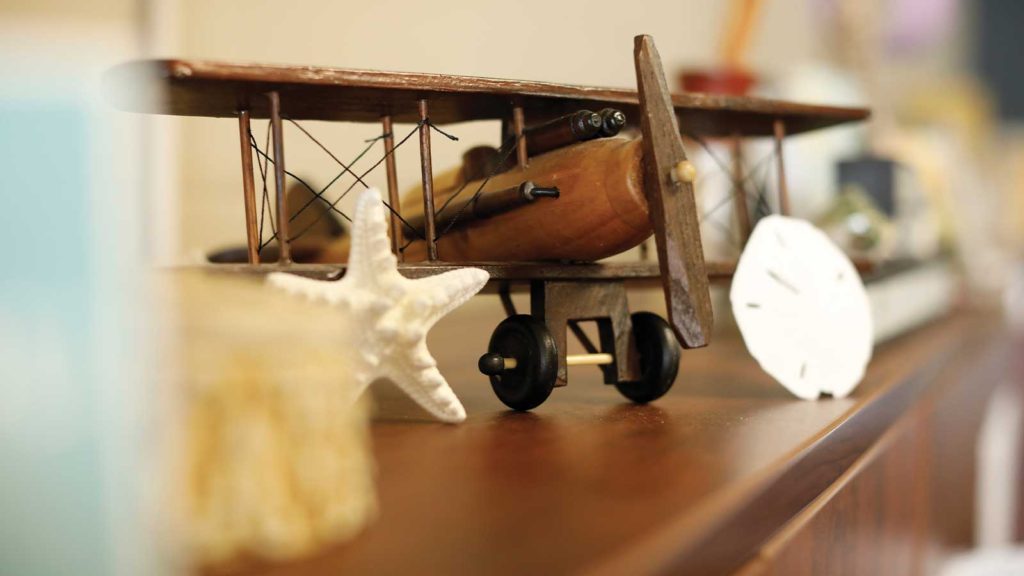 All About the Customers
"The connection between me and a customer, when it clicks, is a wonderful moment," Jerry says. "I have customers that are wonderful people, and they're wonderful to work with."

The moments when he gets the opportunity to help a customer make a lifelong memory and the moments when his customers value his suggestions during their planning meetings — these moments make him the happiest. Thankfully, he gets to experience these moments often.

With years of experience, Jerry has had the opportunity to build strong bonds with his customers. So much so that when they're preparing for another vacation, they come back to him. Jerry explains: "Booking travel is a somewhat intimate experience for people. It has to do with creating an experience that they will remember."

Because of these intimate moments and experiences, Jerry explains that working in travel is addicting for him. "It's not just selling them a bottle of wine, or a dinner, or a gift — we're giving them a whole experience," he says. With every story his customers come back to tell him and every thank-you card he receives, Jerry continues to get fulfillment from his job as an agent even after nearly 30 years.

Jerry describes the agency's average customer as someone with a middle-class income or higher, with an average of $1,500 to $3,000 to spend for a five- to seven-day trip with friends or family. Many people Jerry has the opportunity to work with wish to go to a warm, sunny resort — Mexico, the Caribbean islands, and Hawaii are some of the most popular destinations. But the destinations aren't limited to just tropical regions. Jerry has organized vacations to Italy, Paris, London, and beyond.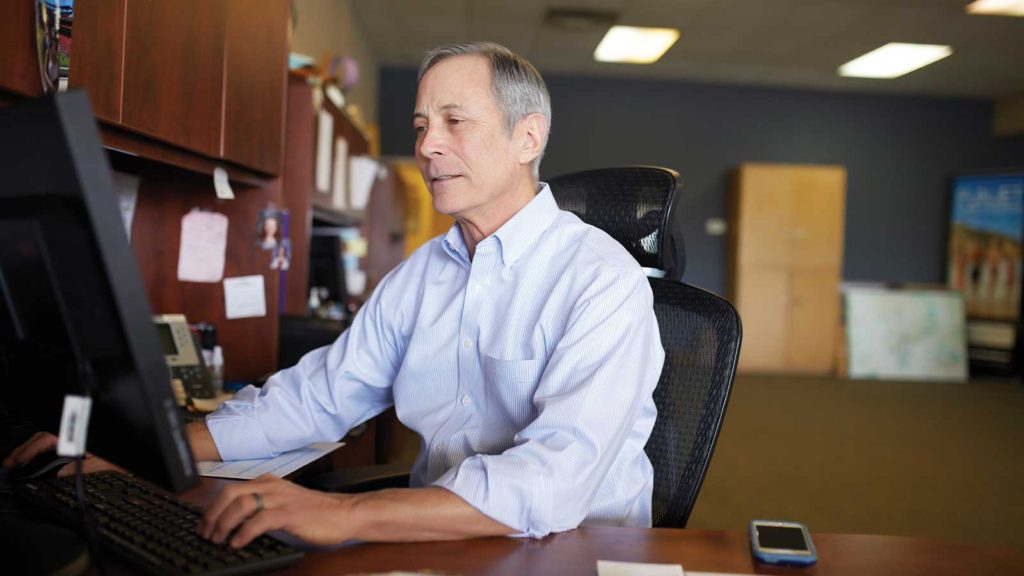 The Traveling Trends
Jerry sees and experiences several trends in his work, both in Direct Travel itself and in the travel industry as a whole. With the advent of the internet, people started straying away from the traditional travel agency and moved towards online travel portals. But after an abundance of confusion and mistakes, they have reverted back to traditional, brick-and-mortar travel agencies for help. They see even more customers as years pass.

Another trend Jerry is seeing is retirees exploring more unique locations such as South America; Jerry sees a lot of adventure in these customers. Jerry and Direct Travel have been able to customize the experiences for these adventurous customers because, as Jerry explains, "We just roll with it."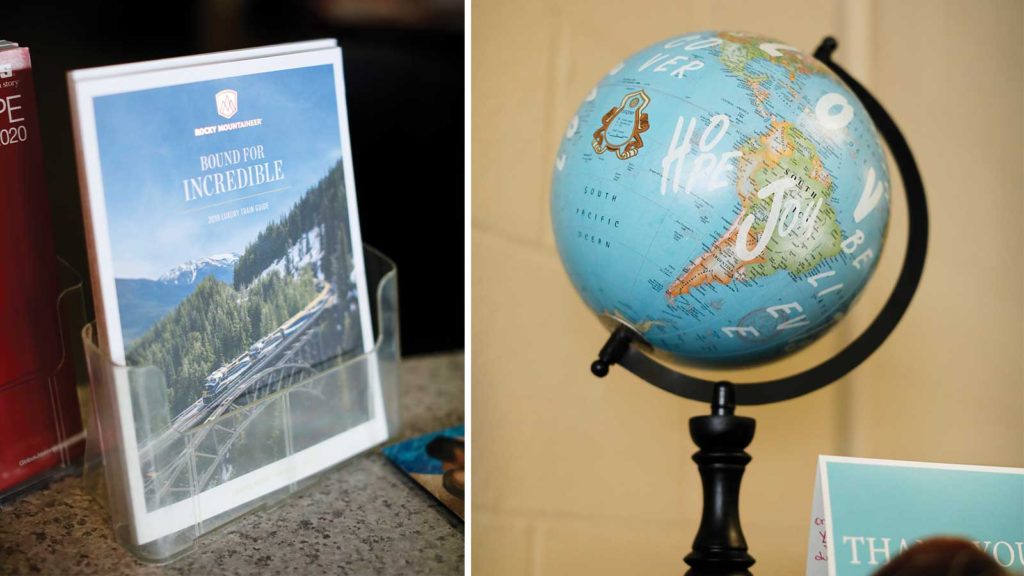 Jerry's Own Adventures
Despite working in the travel industry, Jerry doesn't get to travel as often as one might expect, unless it's in the course of his work where he escorts a group annually to various destinations. For 13 years, he has taken a group, made up of 50 people, to explore different destinations. "It's difficult to put together and make sure everything runs smoothly, but in the end it's a wonderful adventure," Jerry says.

When he's on this trip, it's crucial for Jerry to know even the most minute details so he can anticipate his travelers' needs. He's the one to resolve any problems the group might encounter during the trip, from flight disruptions to problems at the resort. "I want to be there for the group as a safety net," Jerry says.

Apart from his annual trip to Costa Rica, Jerry has a list of other destinations waiting to be explored. Some of his travel recommendations include the Maldives, Iceland, the South Pacific Islands, and certain pockets of Europe he describes as "gorgeous."

When Jerry does get to travel for leisure, it's not the location he's traveling to that matters, but rather the people he's traveling with. The people, he explains, can make or break a trip. "I can be on a beach or I can be on top of a mountain skiing. If I'm with people that I love and care about, that's the most important thing to me," he says.

Jerry explains that there can be some skepticism about using a travel agent. But to that, he says: "People don't always know what they don't know, but we can anticipate things they may need, and we have enormous resources that we can provide them with. And we help them learn these things so that they can make a better-informed decision."
Jerry Price, Direct Travel
1400 Forum Blvd., Ste. 2
573-445-4969 | dt.com