Sara El-Toumi celebrates the opening of Salon Nefisa's second location.
When Sara El-Toumi opened Salon Nefisa in 2004, she didn't know much about starting a business. She had nearly 17 years of experience behind the salon chair and had the dream most hairdressers have: to open her own salon. With the help of the Small Business Development Center at MU, Sara got to make her dream come true with the opening of Salon Nefisa's downtown location.

Sixteen years later, Sara is watching her dream grow even more as she opens a second location on the west side of town. "It feels amazing, and it feels crazy at the same time," she says. "But it's all thrilling if you love to have your own business. People will congratulate you, but it's really all my team — my team has done it all."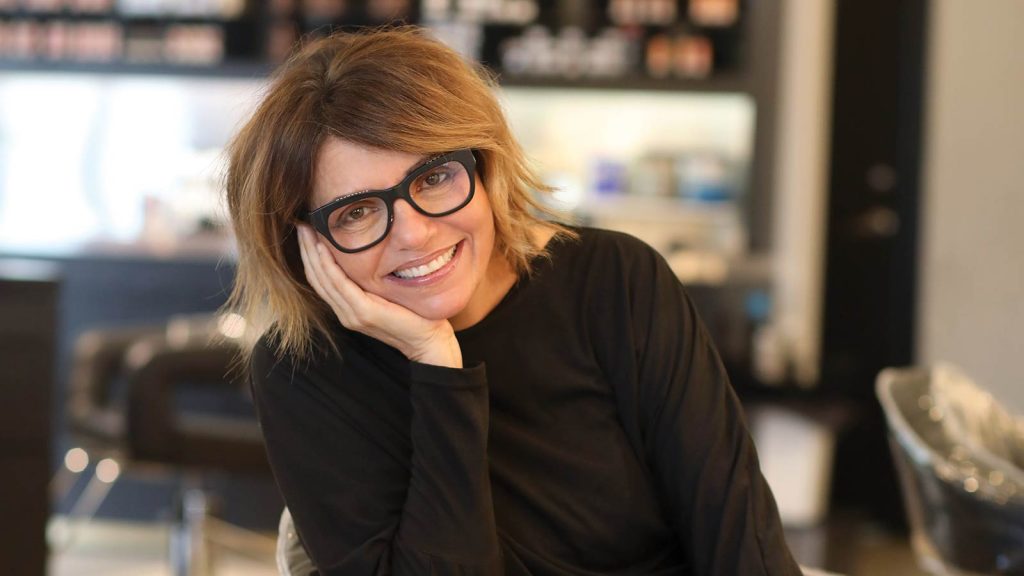 A Luxury Experience
Sara describes the Salon Nefisa experience with one word: luxury. Guests coming into the salon are welcomed by their stylist — if it's their first time, they can get a tour of the salon to see everything Salon Nefisa has to offer. This tour, Sara explains, helps to welcome guests further and relieve any stress they might experience as they enter a new salon. "We educate ourselves on knowing that people have a certain amount of anxiety when they're coming into a new salon," Sara says. The tour helps the guest get acquainted with the salon.

On top of this, guests also get a soothing head massage as they get their hair shampooed by their stylist. At the end of a guest's first visit, they will leave with a gift bag of samples from recent product launches. "We want to make sure our guests feel like they're taken care of and know that we want them back," she says.

To be able to give guests this luxurious experience, extensive training is a priority for the salon. Inside of the downtown location, there are classrooms to help teach the stylists even more. "We describe ourselves as a teaching salon," Sara explains. "Our stylists go through a fairly rigorous associate program that can last six to eight months." This program includes a lot of homework and goal setting that's designed to help develop a sophisticated stylist.

Before these associates are able to take guests, they are measured and evaluated based on their numbers from the program. Stylists don't get a customer until they can pass different benchmarks. These benchmarks, Sara explains, review several factors. "Are they educating and doing a great consultation? How are their shampoos and color formulation? And are they getting the guest to come back?" she says. Seasoned stylists also take a business strategies curriculum to help them achieve a career status as a stylist.

Salon Nefisa stylists not only have to go through this rigorous course, but they must also partake in ongoing education throughout the year. "We set a minimum of two outside classes per year for stylists to attend to keep their skills fresh," Sara says.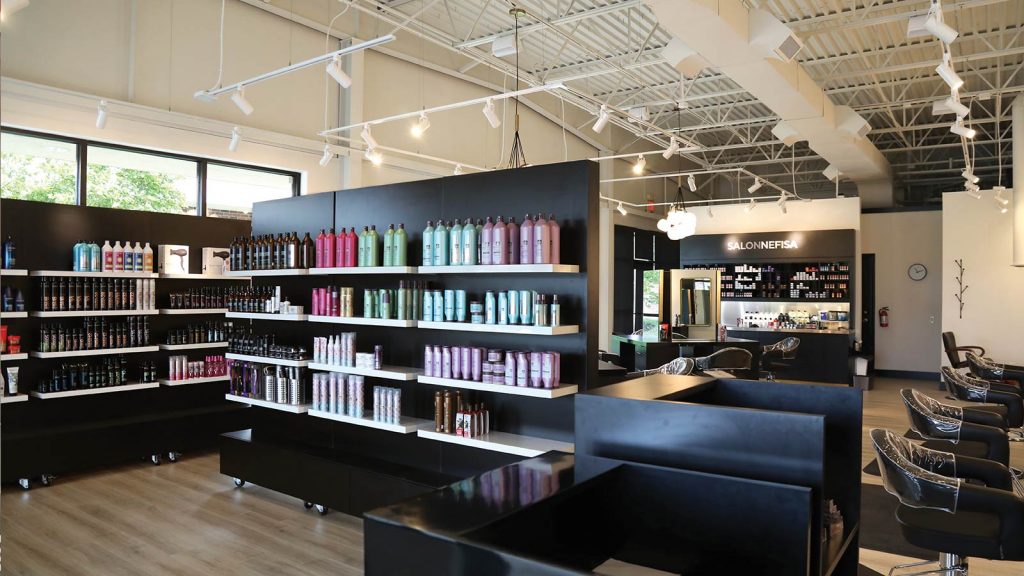 A New Space
Since opening in 2004, the salon has grown significantly. "I was going to run out of room and chairs in the downtown location," Sara says.

As the salon continues to add stylists and associates, Sara found she needed more space for her employees to be able to work. "We're open from 7 a.m. to 9 p.m., and we double-booked the stations. If someone wanted to make up a shift, they needed to be really strategic about how they would be able to make it up," Sara says. This growth hasn't slowed down, and it's only projected to increase more.

As she scouted for potential locations, Sara decided that she wanted something that was big enough for 12 more stations. She found her ideal location, one that allowed her 1,500 square feet of space to explore on the west side. "We didn't really want to be on the south side. It was too congested for us. We just knew the west side suited us," Sara explains. "The people that live around this area don't have to come far for anything — having a great hair salon right there would do well."

To plan the new location, Sara enlisted the help of salon designer Peter Millard to create the perfect space. With more chairs for stylists to work, the new location for Salon Nefisa has allowed the downtown salon to open up and allow more growth overall. Sara now has more space to hire "seasoned" stylists and grow her team. She hopes to add another educator within the new salon for this location, allowing them to hire associates even quicker.

Regardless of the location, guests will receive the same service they received at the downtown location. One element that is different for this new location, however, is the color bar. Guests can now watch as their stylist mixes up the coloring for their hair.

Sara is excited to see what this new location has to offer her team. But first, the salon must overcome the troubles COVID-19 has caused. "Given the circumstances of COVID-19, Salon Nefisa's viability is being greatly challenged," she says. "We know we will survive this, but it's the biggest challenge we've faced in 16 years of being open."
Salon Nefisa
salonnefisa@gmail.com

Downtown Location
825 E. Walnut St. | 573-256-1220

West Location
3304 Broadway Business Park, Ste. A | 573-507-6328
Timeline:
2004: Sara El-Toumi opens Salon Nefisa's first location downtown.
2014: Salon Nefisa celebrates 10 years of business.
2016: Sara's business partner, Ellen Crain, becomes a shareholder.
2019: Salon Nefisa obtains additional shareholders.
2019: Salon Nefisa celebrates 15 years of business.
2020: Salon Nefisa opens a second location on the west side of Columbia.