Ali and Dan Bauer share their love story and the evolution of the Cherry Street Cellar.
For Ali and Dan Bauer, Cherry Street Cellar restaurant is a special place. The couple first met and started dating while working there — Ali as a line cook and Dan as a server. Ali remembers dining at the same space as a child, which she describes as "one of her first exposures to more elevated dining when I was a kid."
It's only fitting that they've come full circle. Now, they're the owners of the restaurant after purchasing it from Sarah and Craig Cyr, who previously operated the establishment as The Wine Cellar & Bistro.
"It's a special place for us," says Ali, who serves as executive chef. "It felt like we could continue the story of the restaurant and continue it into the future."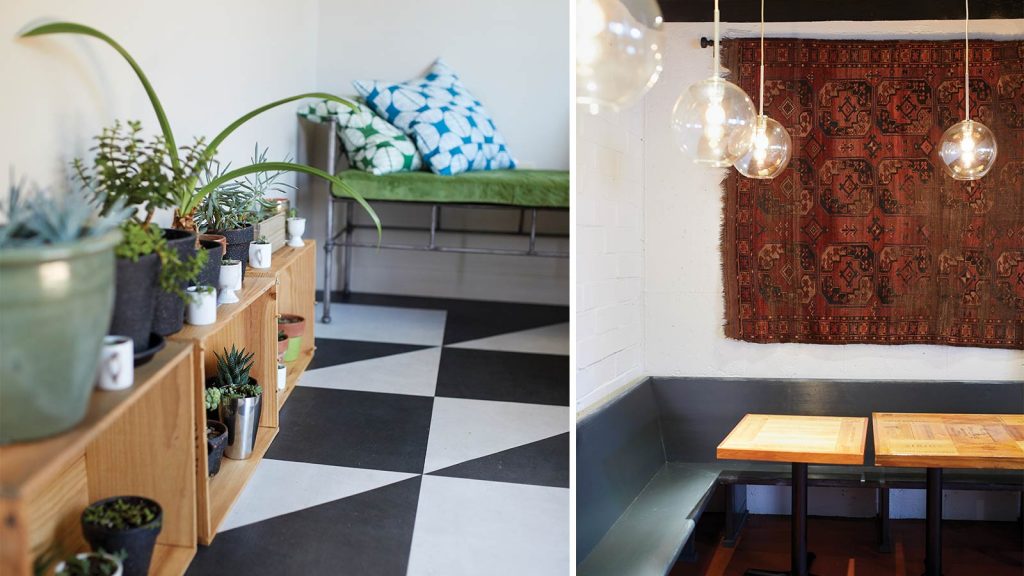 The Right Timing
Both Missouri natives, Ali and Dan ventured away from Columbia to spend 12 years in Chicago in the restaurant industry. Ali served as sous chef at the Michelin-starred restaurant NAHA, working under the James Beard Award-winning chef Carrie Nahabedian. She has also served as the opening chef de cuisine at Carrie's French fine-dining restaurant Brindille. Dan also worked in the industry, with a focus on front-of-house service, employee training, and customer care.
In Chicago, they went from dating to being married to having kids. With a family of their own, they began to miss the sense of community and their own family back in Missouri. Becoming business owners was also on their minds. "We were at the point where you either settle where you're at or strike out on your own," Dan says. "There is a great amount of community support in Columbia that made it seem like moving back here might put us in a better position to be entrepreneurial."
Upon their return to Columbia, they again began working for The Wine Cellar & Bistro when the Cyrs, ready to move on to other projects, approached them about purchasing the restaurant. "It was the 'right time, right place' type of scenario," Dan says.
They officially became owners in July 2019 and were intent on keeping the restaurant's focus on local fare while also creating their own identity. "We wanted it to remain similar in spirit in a lot of ways," says Ali. "The focus of the menu is seasonally driven to be supportive of all the wonderful farmers and producers in our community."
They also worked hard to revamp the restaurant's interior in a tight, five-week turnaround, creating an open-look to make the cellar space brighter. Dan, now general manager, consolidated the wine list and created a drink menu featuring more cocktails. Ali worked on a menu with a land-and-sea concept, with a focus on popular items like branzino and oysters.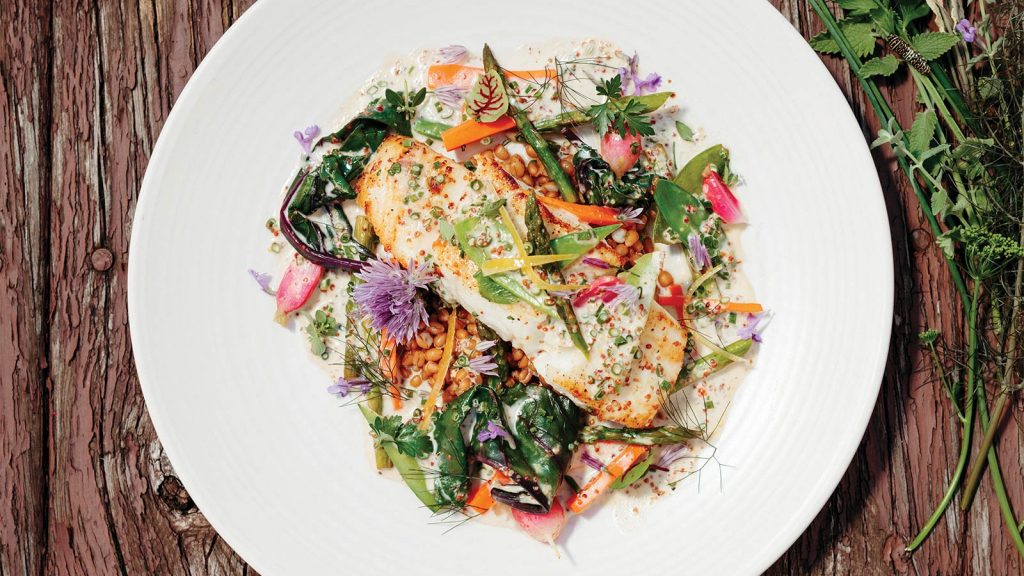 Pivoting During a Pandemic
Seven months into their endeavor as owners, the COVID-19 pandemic hit, and almost overnight they were forced to shift their focus. "Everybody was taking it day by day," Ali says, reflecting on the month of March as the city, county, and state enacted stay-at-home orders. "It was interesting the way it unfolded. Every day it was something different we had to change."
Luckily, the couple had already been planning and working on a business model called "Chef Share," a program that delivers three fully-prepared meals to homes weekly. The program offers weekly subscriptions and includes three entrees, a large seasonal salad, and a little something sweet. Kid-friendly and à la carte options are also available. The menu changes weekly; one week in May featured entrees like green mole-braised Patchwork Farms pork shoulder, chicken pot pie with spring vegetables, and Korean bo ssam noodle bowls. The food is delivered directly to your front door.
In addition to Chef Share, the restaurant continues to offer carry-out. "A lot of our previous menu items wouldn't have worked well for carryout, so we had to modify that," Ali adds. The curbside to-go menu includes favorites like the whipped ricotta appetizer and entrees like branzino, filet mignon with blue cheese creamed greens and bordelaise, and, new to the menu, a Covered-L Farms grass-fed burger with house chips. Saturday night is fried chicken night. "We had fried chicken and champagne at our wedding," Ali says. "It's one of our favorite things, and it's been well received."
As they look to the future and a post-pandemic return to normalcy, Ali and Dan are appreciative of the community's support. "The food scene in Columbia in general is really vibrant and continuing to grow and develop," she says. "We're excited to be a part of that."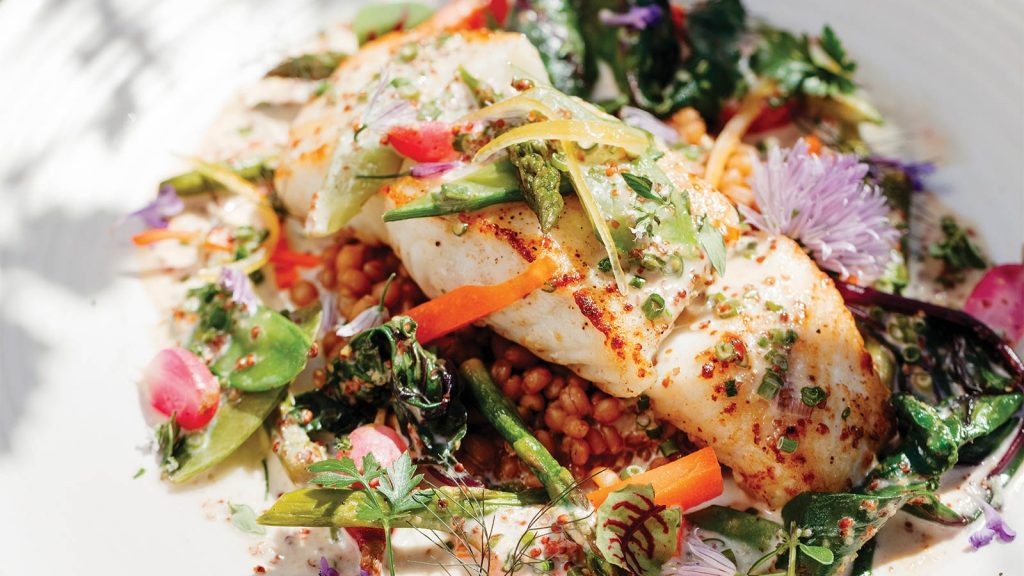 Cherry Street Cellar
505 Cherry St.
573-442-7281
cherrystreetcellar.com
1995
Paul Vernon opens Cherry Street Wine Cellar at 707 Cherry St.
1999
Cherry Street Wine Cellar relocates and expands to its current location at 505 Cherry St.
2003
Sarah and Craig Cyr purchase the restaurant from Paul and rebrand to The Wine Cellar & Bistro.
2013
The Wine Cellar & Bistro celebrates its 10-year anniversary.
2019
Ali and Daniel Bauer purchase the restaurant, now called Cherry Street Cellar.
2020
Cherry Street Cellar celebrates its one-year anniversary.