Home Access Remodeling reconfigures spaces to keep seniors and people with disabilities in their homes.
"A few years ago, Columbia residents Chuck and Michelle Dobbins started talking about getting older as they watched family, friends, colleagues, neighbors, and strangers aging in Mid-Missouri. The growing senior market looked like a solid space to invest their time and money, perhaps paying it forward to a time when they, too, might be unable to live safely in their own home.
"We were interested in investing in some type of senior living facility, but discovered we didn't have the financial resources to enter that market," Chuck says. "While researching this opportunity, we discovered that most people prefer to remain in their current home as they age, and they needed contractors who could modify it to make that possible," he says.
In fact, a survey conducted by AARP Research in 2018 found that three out of four adults ages 50 and older want to remain in their homes as they age. But many are unable to, as they find themselves needing assistive devices like wheelchairs and walkers while living in houses not designed to accommodate them. So, instead of building a facility people could move into, Chuck and Michelle started building a business that would keep people out of them, opening Home Access Remodeling in the spring of 2017.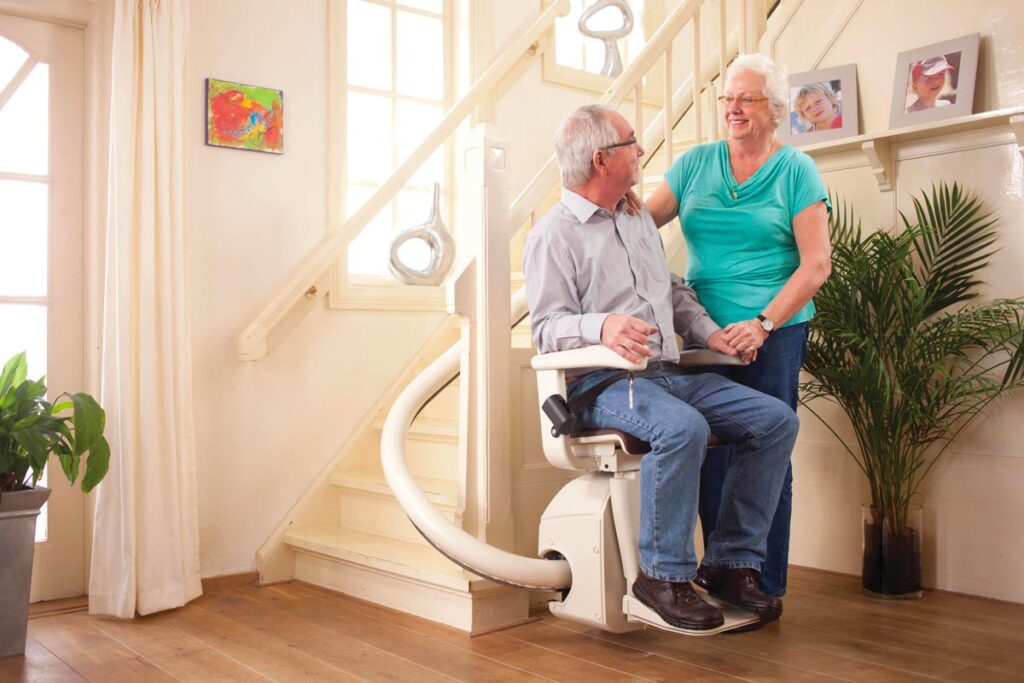 "The Columbia market was being served by fragmented providers — stairlift and walk-in tub companies, remodelers, and other contractors," Chuck says. "We founded Home Access Remodeling to do it all, and that's important because we handle smaller jobs, not big commercial jobs. We go into homes where people aren't used to strangers being there, and those people like having one company they can trust to come inside and do it all," he says.
No Job Too Small
Home Access Remodeling tackles everything from small jobs, like installing a grab bar or two, to redesigning a house to install building ramps and ceiling, porch, and stair lifts. They also build custom walk-in showers and install roll-under sinks, cabinets, and cooking ranges. Chuck says they can handle any type of remodeling project, but all their jobs involve improving accessibility or addressing fall risks. Chuck and his team also provide accessibility project design, and if someone can't afford to hire them to do the job, they offer tips and advice at no charge. The company is designated as certified aging-in-place specialists by the National Association of Home Builders.
"There are a lot of considerations with accessibility design that not every contractor knows," Chuck says. "Does a ramp need a transition plate? Does a walkway provide enough space to turn a wheelchair? Are railings in the right spots and at the proper heights? Those are the kind of things we routinely address."
Items needed to make a home accessible are often far more functional than attractive. Chuck and his team pride themselves on trying to do both, with painstaking trim and finishing work above doors to accommodate ceiling-lift equipment and custom tiling for magazine-worthy walk-in showers.
Accessibility Also Applies to Paying for It
If you take a look at the technology and finishes on the Home Remodeling Access website's photo gallery, you'll probably wonder how much the company's services cost. But Chuck says you might be surprised by the cost and by the resources available to help pay for the work.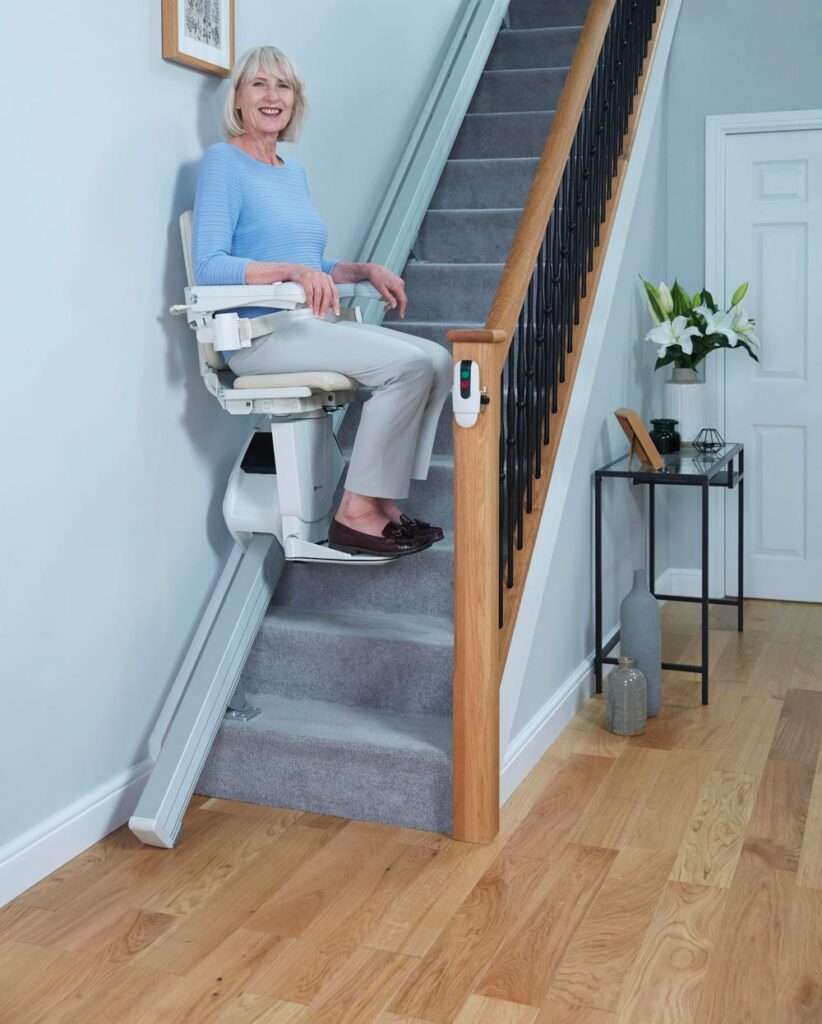 "Our customers pay for our work using four broad payment sources," Chuck says. "First is cash out of pocket. Second is the state of Missouri's Medicaid waiver. Third are grants for disabled veterans from the Veterans Administration. And fourth are other third-party resources designed to assist older, lower-income individuals or individuals with disabilities."
Most customers use the VA grants and Missouri Medicaid waivers. The company has also worked with organizations like the Alzheimer's Association and Multiple Sclerosis Society, and with workers' compensation insurers for injured workers.
"We'll help customers figure out if they qualify for financial assistance," Chuck says.
Chuck runs Home Access Remodeling full-time while Michelle continues to work in human resources with the Missouri Department of Conservation. The company employs four other people: Cameryn Dix, operations director; Lonny Snyder, construction manager; Sam Snyder, construction apprentice; and John Dean, market manager for the company's reach into the Kansas City metropolitan area.
"Our focus is on the Mid-Missouri market," Chuck says. "But there are more people in the greater Kansas City area and more demand for our services, so we're now expanding into that market."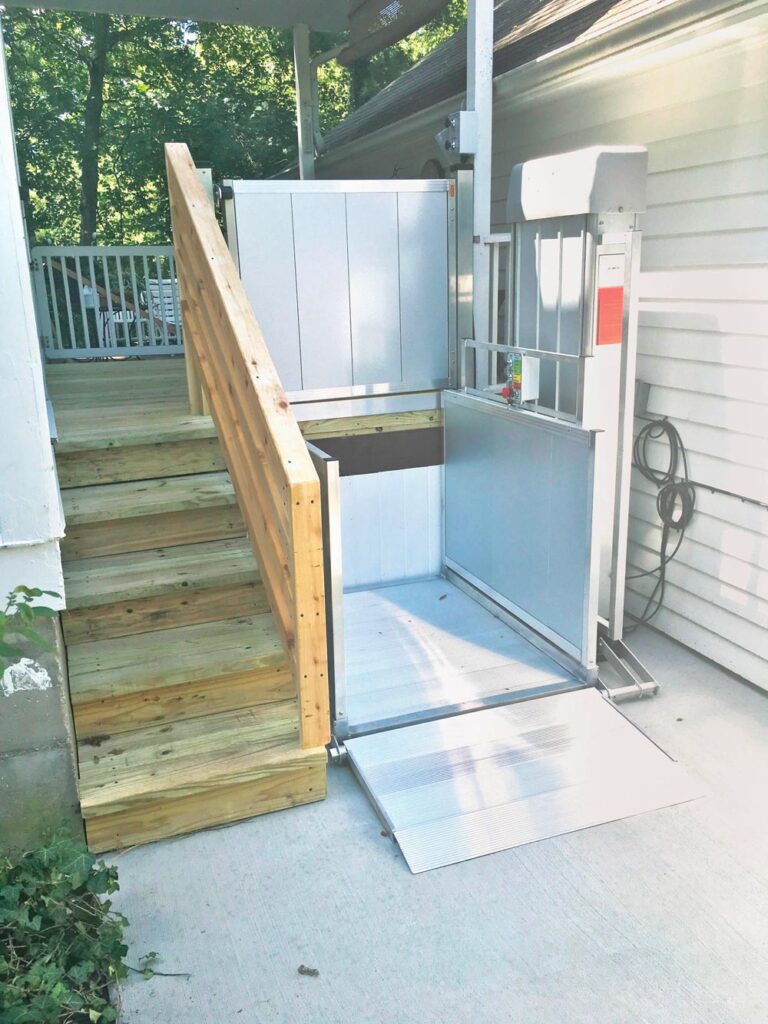 Accessibility Is an Essential Service
Despite the COVID-19 pandemic, Home Access Remodeling has stayed busy. Chuck says inquiries about potential projects have dropped by about 40%, but his company has spent the time catching up on a backlog of projects.
"What we do is on the 'need' side, not the 'want' side," Chuck says. "People calculate the bigger risk: having their home be safe and accessible or not having it while we wait for things to go back to normal."
Besides continuing its remodeling work, Home Access Remodeling is looking to tackle new challenges in the future.
"Michelle and I have been looking at homes offered in the area's 55-and-older communities. You might be surprised how few are designed and built with wheelchair accessibility features," Chuck says. "I think that most people who move into one of those places do so believing they'll be there forever, but they aren't built for that. These communities market themselves to healthy, active older adults," he says. "Who knows? Maybe those are the types of places that will need us someday."
Until then, Chuck and his small-but-mighty team continue to offer Mid-Missouri residents a chance to stay at home. After all, there's no place like it.
Home Access Remodeling