Columbia's local chapter of Young Life brings students together from three area high schools.
W
ith organizations in every state and more than 100 countries, Young Life, a non-denominational Christian ministry for high school and college students, works to help adolescents grow their faith. They've impacted lives all over the world, including the lives of students right here in Columbia.
Each YL organization can choose what fits with the community it's based in. There are middle school, high school, and college programs, in addition to programs for teenage mothers, specialty ministries for children with disabilities, and programming for military students. In Columbia, YL has high school and college programs. Local high schools — Battle High School, Hickman High School, and Rock Bridge High School — each have their own chapter, and the organization has a full-fledged college program with its own participants, who also can volunteer in the high school ministry.
Weekly, the three different high schools have large group gatherings called "club," and once a month, each high school gets together to have a combined club night. YL also offers small groups called "campaigners," and there are various camps throughout the year as well. The camps typically consist of a week in the summer and a weekend in the fall.
YL began its journey in Columbia in 1969, but in 1988, the organization's Columbia chapter took a break due to financial difficulties. Over 10 years later, a group wanted to bring the local chapter back to life, and after fundraising, the YL in Columbia was revived in January 2000.
"It's all about the kids, training volunteers, and making sure adults in the community know it's important. It stems from my personal faith. It's my priority in life. My relationship with my Young Life volunteer made a huge impact in my life, and I want to keep doing that for other kids," says Luke Neal, area director of Young Life in Columbia.
A Place of Fun and Giving Back
"I think the biggest thing at the high school level we provide is access to faith," says Luke. "Statistically, fewer and fewer people are stepping foot into church. Some people don't have an interest in church, but they do in faith. From a non-religious standpoint, we provide an environment that's fun, high-energy, safe for them physically and emotionally to be who they are."
YL's model, Luke explains, is to help students become producers instead of consumers of church. "Part of it is offering the service side of that. How can you serve, how can you give back? For students, it provides a way to help them grow in ways they just might not in the classroom," Luke adds.
Lifelong Relationships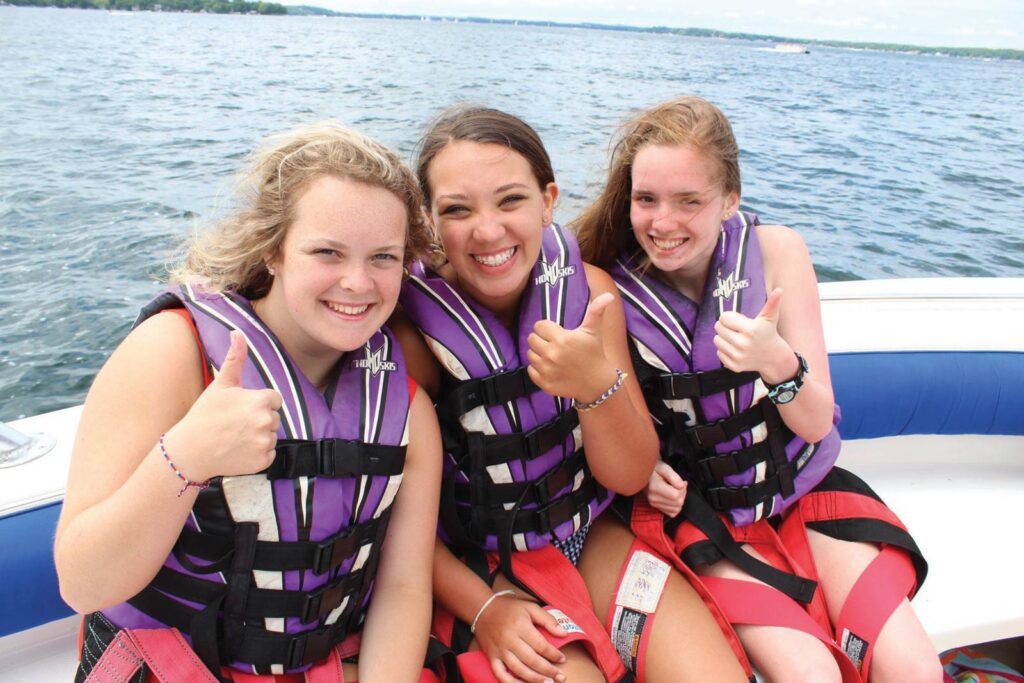 Braden Ambra, a student at Battle High School, got involved with YL towards the end of his eighth-grade year. During the last club of the year, called "senior club," members invite incoming freshmen to get to know the organization. "After hearing all of the seniors — my older sister included — say how much YL has meant to them and all of the great memories it created, I was hooked, and I've come back ever since," says Braden.
For Braden, YL has not only made these great memories, but he's also made lifelong friends, and it's helped guide him to have a closer relationship with his faith.
"[YL is] trying to change the culture of what you would think of as your typical high school environment. [It's] reaching out to kids and teaching them the most important thing they will ever learn. From being at all of the sporting events to having kids over for bible studies, [YL] is giving kids a place to turn to and ask questions about their faith," Braden says.
Hickman High School student Addie Becking was quickly hooked to the organization after attending a bonfire her freshman year with some friends involved in the organization. At this bonfire, she realized how many of her friends were a part of YL, and how great the leaders were. She says, "The next week, there was no hesitation for me because everyone was so welcoming already."
Through her involvement with YL, Addie says she has "really been given an opportunity to explore my faith. It's really connected me to some awesome people I wouldn't have met before. I've become friends with people from other high schools and even Nebraska, and with the leaders."
Last summer, Addie had the opportunity to work and volunteer at Frontier Ranch, a YL-operated camp in Colorado's Rocky Mountains, for a week with students from the local high schools and from Lincoln, Nebraska. Through all of the grit work, she became friends with many of the students involved. "It was so neat to see how our hard work was affecting the campers' experience. I just have so many good memories from that trip," she remembers.
Sharing The Love of God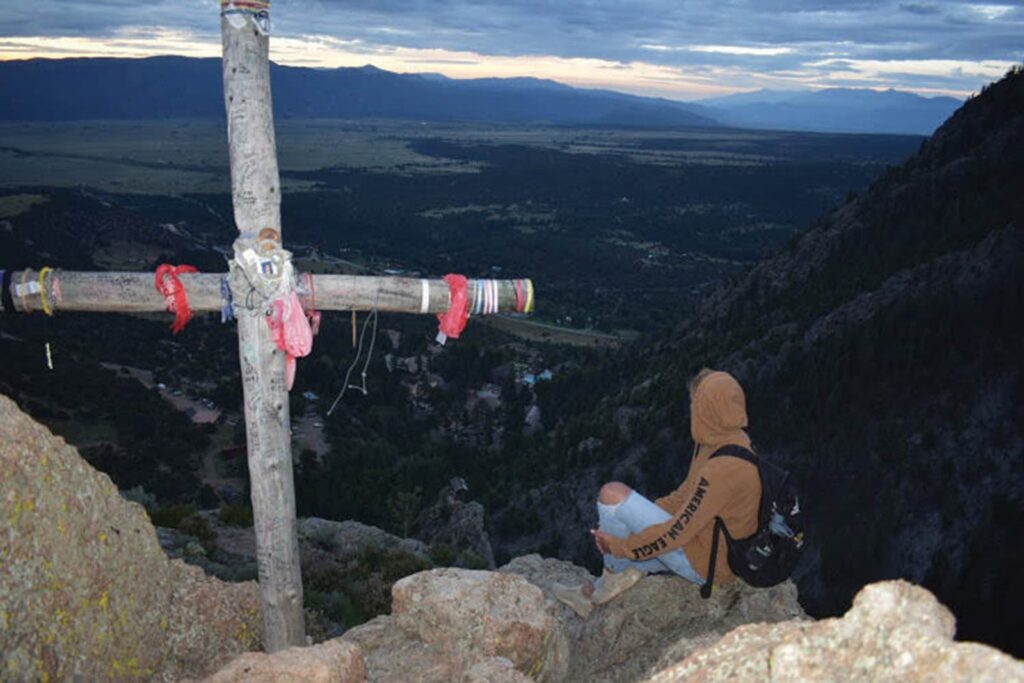 Izzy Dennis is entering her fourth year of being involved with YL. During her freshman year, Izzy's senior mentor invited her to a YL event, explaining "that it was a big group of people from all the high schools hanging out and having fun." Izzy thought her mentor was talking about a senior party, and despite a lot of nervousness and hesitation, something inside her was pushing her to go.
"When I got there, it was like nothing I imagined. We walked in and I felt so welcomed by all the people there," Izzy adds. "We played games, sang songs, and had a really good club talk that night. Little did I know that YL was going to be such a big part of my life."
YL has helped Izzy learn that loving God is something that she wants to do. She's learned more about God, and it's made getting through high school a little bit easier. Sharing that faith with friends has been especially rewarding; as Izzy reflects on the camp she attended in Michigan, she says: "Feeling that love of God with my best friend is part of what made us so close, and we still are to this day."
Young Life
PO Box 10144
573-424-0457
Additional Information
Mission Statement: Introducing adolescents to Jesus Christ and helping them grow in their faith.
Founded: Young Life was founded in 1941 in Gainesville, Texas. Columbia chapter founded in 1969 and revived in 2000
The Young Life Committee (AKA The Board):
Josh and Holly Billings (chair)
David and Ellen Clithero
Eric and Kim Schwartz
Conor and Chelsea Smith
Jim and Tina McNeil
Bill and Maria Reazer